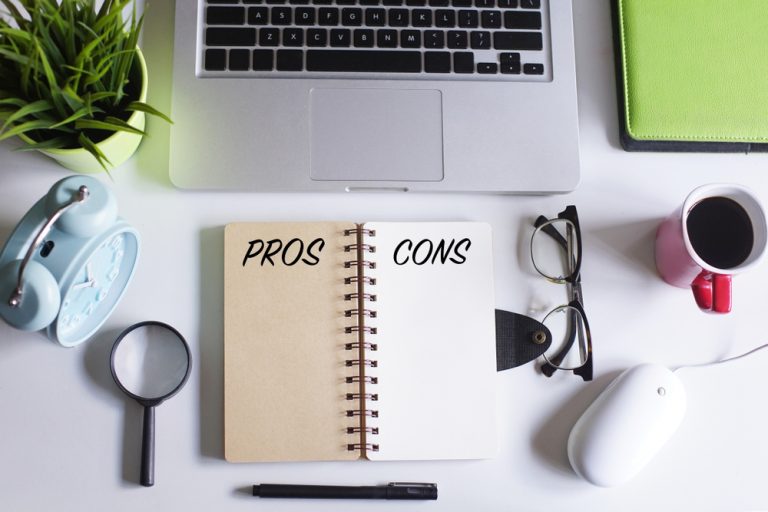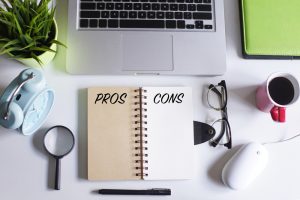 The need for extra funding in order to expand and grow is very commonly found amongst new start-ups and small businesses.
Ideally, these business ventures would be able to fund their growth with their own source of funding, but in many cases this simply isn't an option for a small or new business.
The vast majority of small company owners do not possess the spare capital needed to invest in growth strategies and therefore feel as if they cannot achieve their business goals.
This leads many people to turn to external sources in order to get the cash they need to promote their business to the next level, though the key to knowing what the right option is for you to take is absolutely essential in this sort of situatio
Business loans are perhaps the most common source of funding available to companies of all shapes and sizes. Not only are these available from your more traditional high street banks, but also now from online lenders that offer a wide variety of cash influx options. You can find both long term loans and short term loans depending on your financial situation, or what you'll actually be using the loan for.
How Do Bank Loans for Business Work?
Business loans works much the same was as a personal loan does. High street banks and alternative lender offer business loans who in exchange for the money you borrow, they will charge interest on top of the loan amount. There are other fees also charged like a seat up fee or annual fee.
The business loan is repaid over  a set amount of time knows as the loan term. The regular monthly repayments are deducted from your business account.
Different problems have different solutions
Speaking of what you can use a loan for, the possibilities are literally endless. Every business will have different goals in terms of both growth and exposure, though it isn't only these things a loan can be used for. You may be wondering what are business loans used for or just need a loan to purchase new stock, hire new staff, change the location of your company, or one of many other possibilities. A loan helps to do all of these things and more, that's the reason they're so popular among business men and business women.
There are other options to consider as well as a business loan, too. Because the list of needs is so wide, different types and sources of business finance products have been developed in order to cater for them. All kinds of lenders, including the UK banks, have developed products such as invoice financing, merchant cash advance, asset financing and working capital loans. This means it should normally be relatively easy for businesses to find a solution to their financial issues in today's society.
Is a business loan right for you?
Finding out whether or not a business loan is the right thing for you to take out can be a challenging process. Even if you decide that it is the correct decision for you and your business, how will you know what type of loan would be best suited to your needs? Well, before you go off and start comparing business loans, it can be a useful and helpful idea to read up on some of your possible lenders.
Getting a little more insight can be a great way to provide yourself with the information you need to make a wise financial decision. The more you know, the better your chances of finding success will be in the world of finance.
Business loan advantages and disadvantages
We will now take you through some of advantages and disadvantages of bank loans for small businesses, so you are fully aware of what you'll be dealing with. This will hopefully help you to decide if a bank loan would be the right move for you to make, or if some form of alternative finance would be better at your disposal.
Advantages of business loan
Here are the advantages to taking out a bank loan for your small business:
Your business may start to grow
If you decide to take out a bank loan, the cash you will receive will undoubtedly give your company a strong chance of achieving expansion and growth in your targeted areas. The money you will receive can be used to fund the areas that need it the most, such as taking on a larger team of staff members, or moving into a larger premise.
Receiving the money you'd get from a bank loan can be a long, drawn out process at times, but it may well also help you to grow your business in a quicker fashion than it would normally take. This is because you'll be on the receiving end of a financial gain you wouldn't have gotten naturally, through sales for example.
The bank won't interfere
Another advantage of a small business bank loan is that while ever you're making your repayments on time (something you should always aim to do in order to avoid trouble), the bank most likely won't interfere any further. They most likely won't set any restrictions on how you use the money, so you'll have free rein and total control over how you're utilising it. Besides, as the owner of a business, you're probably the only person that truly knows what it needs to succeed.
Positive interest rates
The interest rates attached to a small business bank loan will often be far better than other online lenders. If you're in need of a long-term funding option, a bank loan is often a much better way to go about things than dipping into an overdraft, taking out a personal loan, or simply relying on a credit card.
If you have an existing business with a strong credit score, you'll likely find bank loans to be a pretty cost-effective option. This is because the more successful your business has been and the more established it is, the less chance you'll have of appearing as a risk to banks after they've run their finance history checks. Secured loans usually come with lowered interest rates too, so that's another bonus to consider.
The interest rates you'll pay on a bank loan are also tax-deductible, so consider this when deciding on what funding route to travel down.
Disadvantages of business loan
The following is some of the disadvantages to taking out a bank loan for your small business:
The eligibility criteria can be strict
Banks are naturally cautious when it comes to lending to a small business. They're worried that their money won't be able to be repaid on time because your company may not be an ideal loanee. The strict criteria they stick to often makes it extremely tough for start-up business ventures to be accepted for the loans they so crucially need.
Small businesses often lack the financial and trading history needed to support their loan applications, so even when they are accepted, they often find themselves met with heightened interest rates because of the added risk.
Because of this, the more established businesses with better credit ratings often jump to the front of the queue, leaving those that need a loan the most lagging behind.
The full amount is not guaranteed 
With a small business high street bank loan, you aren't guaranteed to get the amount of money you apply for. There is a chance you will not get the full amount of money you're looking to receive because the bank may think it's an inappropriate amount for what you're looking to spend it on, or they may view it as being too risky to award.
You may want to go into your application with a backup plan because of this, as the financial aid you're hoping for may not show be there for you to take advantage of. This leads many small business owners feeling let down by traditional high street banks and is a large part of the reasoning so many people now search for alternative funding methods online.
Secured loans can be risky
A business' assets will be placed at risk when taking out a loan from a bank if you fail to meet the repayment dates. This means that if times get unexpectedly tough down the line and your business is having a slow sales period, you may find that your business' prized possessions are at risk of being taken away.
Banks may sometimes choose to instead secure a loan against your personal assets rather than those of your business. Though, this isn't always the case and even if it does happen to you, it only means your own items are at risk rather than the business'. This makes it a lose-lose situation for many and often leads to being a deal breaker to many potential loanee's.
Personal assets can include your house; I don't think anyone would want their house to be up for grabs if a repayment isn't made, so you really must be sure that you'll have the money available to you when those dates come around.
F.A.Q
Are bank loans good for business?
Yes a bank loan can be good for business, they enable the business in meeting working capital requirements and expanding the business. In addition, it can help in maintaining the cash flow during difficult times. In the changing economic climate, business loans can help strengthen your financial stability during lean periods.