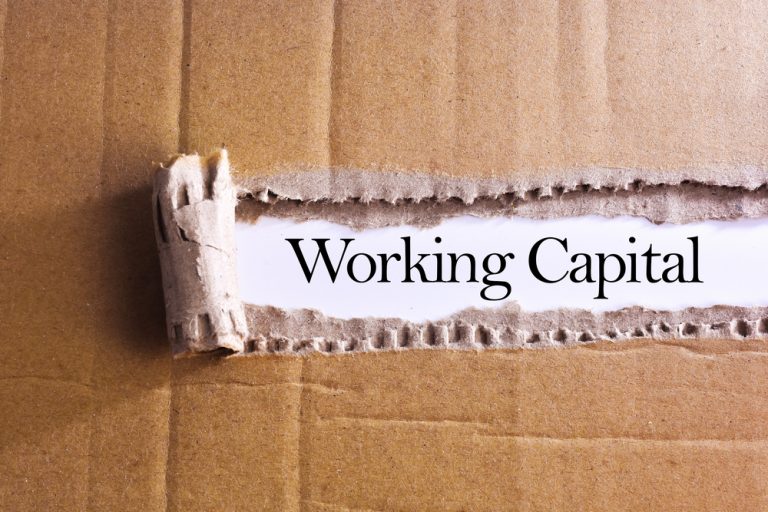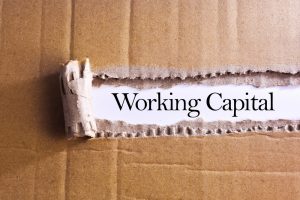 Working capital loans is a loan that enables a business to run its day to day affairs.  This type of loan are not used to fund long term projects or investment, capital loans usually are short term up to 24 months in repayment terms.
This type of working capital finance is sometimes it is also referred to as businesses operating capital. Definition of working capital is typically the total amount of assets a business has minus the total amount of liabilities, giving a true definition of it.
This formula is what most organisations that offer financial funding will use to determine working capital loan requirements. This formula will also influence any working capital loan terms that may be agreed upon
What is a working capital business loan?
Working capital loans are utilised to fund an organisation's regular costs and activities, like service bills and lease. Working capital loans are not normally used to purchase long haul resources, grow your business or cover long-term investments, rather they are utilised to cover a business' short-term operational costs and short term expenses.
How does a working capital loan work?
A wide variety of different aspects mould together to create a business' working capital, but it has been found that around 30% of all new UK start-ups in 2021 will fail due to an insufficient cash flow. Working capital loans help to inject cash back into your business venture, aiding in improving the overall flow of cash and allow the ship to be steadied, meaning business can run on as you'd like it to.
When business slows down you can gain a boost of funding
Have greater control of your business' working capital
Make small payments over a series of months, short-term lending
Money is usually borrowed over a 12 months period, unless agreed otherwise
Help to cover all of your operational needs, including salaries and inventory expenses
Get your business back on the right track instantly, fast approval times ensure the money gets to you within 24 hours
What are the advantages of a working capital loan? 
There are many advantages and positive points that are unique to working capital loans, please read on to discover more about the exciting features that could help to improve your business on a permanent basis. Remember that working capital is absolutely crucial to any business' success levels, regardless of its size.
Get finance fast – Working capital loans are classed as short-term finance solutions and so they are approved at a much quicker pace than other finance types. You will likely receive your loan within 24 hours of being approved due to this.
Unsecured funding – There is no collateral required when it comes to working capital loans. This is because they are classed as unsecured funding; your valuables and business assets will not be at risk when opting for this type of financial boost.
Shortened periods of repayment – Your repayments will normally only last up to a single year, or less in some cases. With that being said, it simply means that you'll be able to pay your loan off quickly and not have to worry about it ever again in the not-o-distant future.
You'll be the one calling the shots – The business decisions will still remain yours to make. We understand that you are the business owner and should be the sole individual making the decisions in regard to your venture. We will not instruct you in any way on what to do with the money as we understand that the business owner knows best.
Working capital finance is not authorised and regulated by the financial conduct authority, if you are using a financial services credit broker they may offer you alternative unsecured loan.
Improve your working capital with unsecured funding 
If you believe that your firm could benefit from a short-term boost of funding, then unsecured finance solutions are likely the best option for your venture's situation. The option of an injection of short-term capital could be chosen for many reasons by business owners. It may be because you need to stabilise your company after a rough period, such as a dry sales month, or just that you can see ways to advance your company that are just a little out of budget.
The short-term unsecured business loan is far easier to make repayments on than other shorter-term options, this is because there will obviously be less payments to actually make, and the loan itself will normally be for a much smaller amount. Choosing an unsecured loan from PDQ Funding is a great opportunity for you to further develop your business model or make quick fixes it may need in order to ensure the future is bright working capital is being maximised.
It is important to remember that making regular updates and upgrades to your venture can keep current customers enthralled and excited to shop with you, but also attract newcomers to your company, presenting you with new avenues of income and funding.
We've helped thousands of businesses just like yours get the funding solutions they need for:
Training new staff
Purchasing new stock or equipment
Refurbishing premises
Relocation
Advertising
Helping with cash flow
Building a new website
and even more
Business loans or cash advance can be used for many different purposes. You may wish to use it to invest in new stock, move your business to a new location, or help to cover your payroll costs, it's entirely up to you. You can apply for a free no obligation quote today and find out if your business qualifies for our services, we are here to help your business.
Working capital loans for startups
Many kinds of working capital loans can be useful for start-up business ventures. So, if you are new to the world of business but need a helping hand regarding your financial situation, a working capital loan can act as your entry ticket into the industry.
Most organisations run into cash flow issues sooner or later. A cash advance can furnish entrepreneurs with the liquidity necessary to keep up with short-term commitments like payroll and rent.
There are a few financing options available to small companies and startups, though they aren't all entirely appropriate. You should investigate all the options that are currently available to you and choose only the one that fits the best.
Comparing the cost of different loans and their terms is the best way to find a solution to your short-term cash flow issues.
Working capital with bad credit?
It tends to be more difficult to obtain a working capital loan when you have a bad credit history. This is typically a significant hindrance for those entrepreneurs with a bad financial record who have fallen flat when trying to secure funding for their respective business venture. Our alternative business funding methods can act as somewhat of a lifeline because of this, as we don't necessarily need to check your credit history.
Ending up with an unfavourable credit record can be down to a number of reasons. Your clients neglecting to pay you on time and your business not having the option to pay suppliers – it's practically unavoidable at some point during an organisation's active timeline.
Having a stain on your credit history can sometimes be easy enough to overturn and your credit score can be increased by taking the right action. You should most definitely look into this before submitting your loan application in order to ensure you have a great chance of being accepted.
With that being said, please do not allow this to prevent you from applying for a working capital loan if you have bad credit. We've helped numerous firms track down an unsecured business loan despite them having a bad credit history, so do not be put off immediately
An investigation of a business' working capital can give understanding into how well or inadequately a business deals with its funds, regularly representing a business as higher danger according to traditional banks. Just as this, where a bank sees that a business has had issues reimbursing past obligations, questioning develops making endorsement for subsidising improbable, yet not feasible.
Your financial record and credit score can affect the interest rate charged on the loan, so prior to considering this you should be 100% certain that you will be able to upkeep reimbursements and not fall further into obligation. You can attempt to improve your credit rating prior to considering a poor credit business advance.
Why pick our working capital loan vs competitors 
We work with a wide variety of businesses, of all different shapes and sizes, all year round. We have done so for many years now and thus we now perfectly understand the importance of working capital. Our team of experts, each with many years of finely tuned experience under their belts, can personally guide you through the entire process and even go on to offer you any advice you may need or desire.
No application or set up costs, no hidden fees that will pop up in the future
Unsecured financing alternatives that guard business assets
Tailored reimbursement plans to suit singular business needs and work with individuals
A 1-month cooling period to guarantee you are positive about your choice
Trusted moneylenders with many years of experience and a large back catalogue of satisfied cliental
How to apply for a working capital loan
Step 1:
Visit our application page and provide the relevant information to apply online. This will ensure that we match you with an ideal lender. We will then ask you for further information about your business. You'll need to be ready to tell us the following:
The trading name of your business
How long you've been in business
Your average monthly card sales turnover
The amount of finance working capital you are looking to raise
Registered office address, company number if registered in England and Wales
Step 2:
We will then require a few personal details, so please be ready to tell us:
Your title, along with you first name and surname
The person in the business that is seeking a loan
Email and telephone number, so that we can stay in further contact with you
Step 3:
Read through our terms and conditions carefully, and if you're happy to continue, click 'get a quick quote'. From here your application will be processed and reviewed by a member of our business finance suppliers' team, who will help you find the correct lender for your emergency business finance.
Step 4:
We will then be in touch with you to confirm the conditions of your loan/finance agreement.
Step 5:
Once the application is complete, it will be sent off and approved by a lender. You can then have a discussion with them regarding the terms of the loan. These terms will include interest rates, as well as how much the borrower will repay each month. The loan is then provided to you on an agreed and transparent basis.
F.A.Q's
How do working capital loans work
Working capital loans work by the lender advancing an amount of money to a business, this money can then be spent of funding the business as well as investing in future growth. The money is repaid once a month like a business term loan.
Applying for a working capital loan
To apply for a working capital loan simply head off to our website and place an enquiry online. Once we have received the enquiry one of our business mangers will make contact with you.