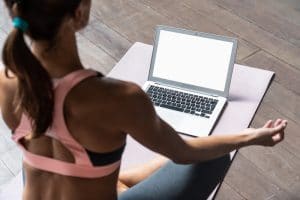 People no longer live the life of eating whatever they want each day without worrying about how many calories they are consuming or how many pounds they are adding to their body weight.
Thanks to social media, the beauty industry has taken over, and nobody wants to be overweight any more. Having a healthy diet and exercising is now a way of life.
Apart from the physical fitness associated with this, fewer people are reported to hospitals for diseases caused by obesity. That's great, isn't it? It's also an opportunity for entrepreneurs to make money.
The fitness industry is gaining increasing attention from entrepreneurs who realize how much profit they can generate by investing in it. Fitness start-ups have been growing in the UK as well as other countries due to this. There is no shortage of options available to people who wish to become physically fit, as many are accessible to them.
To ensure they remain at the top of their game, fitness start-ups in the UK are taking several innovative approaches. Many of them have been able to establish themselves within a few months of being founded.
Starting a business and running an existing one in the fitness industry are always in constant competition to see who stands out the most. Consumers benefit from this. These companies push out better products as the competition becomes more challenging.
Top Health and Fitness Startups to Watch out for in the UK
You will be interested in knowing that we have listed the top fitness start-ups in the UK for 2022 if you are looking for the best fitness start-ups in the UK. During the process of compiling this list, we considered factors such as innovation, ease of use, and value for money. Look over the list and pick one – and if you have experience with any of them, please tell us about it.
Fitwell is a fitness company that was founded in November 2016 and offers many classes. It is one of the HealthTech companies that offers personalised workouts that combine different training styles as well as adapt to the user's progress so that they get fast and lasting results. In addition, it allows you to plan your weekly meals using your favourite foods and connect with a community of like-minded people.
Open Play connects individuals with fitness start-ups. A marketplace where sports facilities can be found, booked and listed easily. It also offers courses and activities. People can use Open Play to search for local events, activities, and courses, and find other players using the player finder.
Apex Rides provides smart bikes at an affordable price to people and offers UK-based fitness instructors who are available from the comfort of people's homes to help them achieve their fitness goals.
East Nine provides HIIT, stretching, strength, and running workouts to its users in the UK. New workouts are added every week, which makes the fitness journey exciting. Furthermore, the health and fitness team (athletes and nutritionists) provide tailored advice to users.
Quell stands out in the fitness industry with its unique blend of gaming and exercise and gaming with fitness training. Fighting enemies in the game involves punching, ducking, running, jumping, and dodging. Quite a workout. Using real-time technique analysis, the workouts are designed to help people burn calories. A variety of exercises keeps the workouts fun and interesting.
Second Nature introduced behavioural change and weight loss using digital tools for the first time in the National Health Service. Its delicious recipes teach people how to eat healthier with this health and fitness startup in the UK. Also included in the app is an option to track food, weight, habits, and steps. There are also articles about new scientific findings for those who are interested in keeping up with the trend.
Sensors were sold and attached to gym equipment for the first time by this startup. Using face-to-face surveys, they determine customer needs and ensure products are purchased to meet those needs. In addition, Gymetrix has analysed gym floor behaviour for the first time. They optimise gym space and increase gym customer retention by utilizing P2P methods and technology.
Run an Empire is an innovative fitness startup in London. Through its games, it encourages people to run, walk, and cycle. A fantastic aspect about this fitness startup is that you can connect your bike computer to STRAVA so that you don't have to carry around your phone. As well as your distance and speed, you can also check your stats.
Mini Monkey Gym is a fitness startup that offers physical play and musical engagement as well as sensory stimulation. It was established in March 2012. This play area encourages toddlers to explore their physical and motor skills. Children under 5 can use the fitness areas.