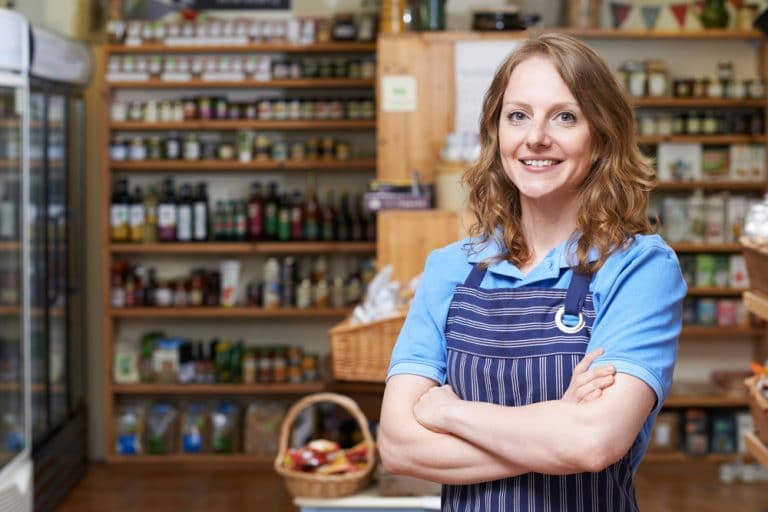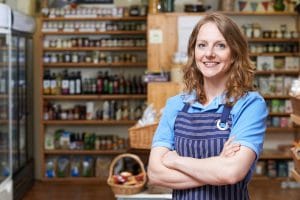 Though challenging, owning a delicatessen or Deli as it is referred to is an exciting and creative way to make a living. Food is one of the few thing that brings people together, it delivers a diversity of cuisines of selection of fine, exotic, or foreign prepared foods with an innovate space to work in and be a part of.
Deli's are full of customers ready to spend money in return for their favourite foods and drinks. If you provide amazing high quality food, you'll undoubtedly benefit from customer retention and can then grow your business into a reputable, local foodie haven.
Despite the advantages of running a successful delicatessen with a view to disrupt the food service sector. The market has suffered of late, but is now recovering due to people taking an interest in what they eat and wishing to live a healthier lifestyle
Delicatessen Loan
Delicatessen's are becoming the focal point of any high street across the UK, this is due to space becoming vacant due to retail moving across to e-commerce and online. There has never been a better time to focus within the food retail business industry. So, we're committed to helping deli's like yours to grow.
Our unsecured business loans can be used to fund expansion, obtain new premises, purchase new shop equipment or even to cover those unexpected expenses that crop up all too frequently.
As with any of our business loans, it's relatively easy to acquire external funding. Both traditional and alternative lenders recognise the potential in the growing delicatessen market within the UK, which means they're keen to lend to this type of business type. Setting up a Delicatessen is an ambitious and tough undertaking, thorough knowledge of all aspects of the industry is required to truly succeed.
There are several basic business expenses and costs you will need to be able to meet in years 1 and 2 these include:
Public liability insurance
Delicatessen shop lease
Buying and refurbishing Deli shop premises
Purchase of deli shop equipment
Staff recruitment, including uniforms and training
Furniture and fittings
Food and beverage stock
Website build, development and design costs
Branding, advertising and marketing
Payment systems / card terminal providers
Working capital to keep the business running
In this ever increasingly expensive business environment, we are on hand to help deli's in need extra finance to meet the climbing costs. As a leading lender our funding options have helped a number of delicatessen business owners like yourself to succeed. If you are considering an unsecured business loan or merchant cash advance make 2022 your year.
Business Loans For Delicatessen
Our Delicatessen loans offer business owners unsecured funding between £5,000 and £200,000. The process to apply is simple in order to receive an amount of your choice in full upfront, making monthly repayments with interest over a period of 1 to 3 years. Our Delicatessen loans are designed with busy Deli owners in mind, and our flexible repayment plans allow you to get the most out of your loan while keeping extra costs at an all time low.
Business loans from us are unsecured, you don't have to worry about offering valuable business collateral as security against the loan. Instead, you may be asked by a lender for a personal guarantee. This personal guarantee is a legally binding agreement that in the event that your Delicatessen defaults on its loan repayments, you as the business owner become personally liable for paying back the money. Whilst this may sound like a scary risk, if you're confident in your Deli's ability to upkeep payments, you should not have any worries.
Eligibility Requirements:
Registered and trading in the UK
The business owner must be over the age of 18
Business must be have traded for at least 6 months
Minimum monthly turnover of £5,000
Merchant Cash Advance For Delicatessen
This type of funding differs to business loans, a merchant cash advance is an advance on the money that your Deli is predicted to make in future debit and credit card transactions. After receiving an instant cash injection, repayments are made via a pre-agreed, small percentage of your customer card sales.
Businesses can access between £5,000 and £200,000 with this product. The merchant cash advance is a perfect funding solution to Delicatessen business owners, repayments are always made in sync with your business' cash flow, this makes the whole process of making repayments easy to manage each month.
Eligibility Requirements:
Must be registered and trading in the UK
Business owner must be 18 years or over
Business must have a minimum of 6 months trading history
Average monthly card sales must total £5,000 minimum
Applying For Delicatessen Finance
The application process has been designed to help busy Deli business owners access finance quickly. Our application is simple and hassle free, it should only take a few minutes and can be completed entirely online. Applying for business finance has never been simpler, so if there's anything you're unsure about, one of our business account managers are more than happy to help – give us a call on 01246 233108.
Step 1:
Click get a quick quote. We will need more information about your Delicatessen business to ensure we match you to the most suitable type of finance. You will be asked to disclose:
The name of your business
The number of years trading
The type of business
Average monthly card sales or turnover
The amount you're looking to borrow to fund your Deli
Step 2:
You will be redirected further down the page. here we will want to find out more about you as the business owner, so please be ready to tell us:
Your title, first name and surname
Position in the business
Contact details
Step 3:
It's important that you read through our terms and conditions before clicking to 'get a quick quote'. At this stage, one of our account managers will make a start on complying you a quotation and an offer of finance.
Step 4:
A designated account manager will be in touch via phone and email to discuss the terms of your advance or loan agreement. The manager will make contact on the number you've provided.
Step 5:
Carefully read through the provided terms and agreement, if you are happy please sign any relevant documentation before returning it to the lender. Once the agreement has been received, you will be able to access money in your account within 28 hours.