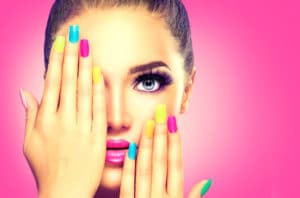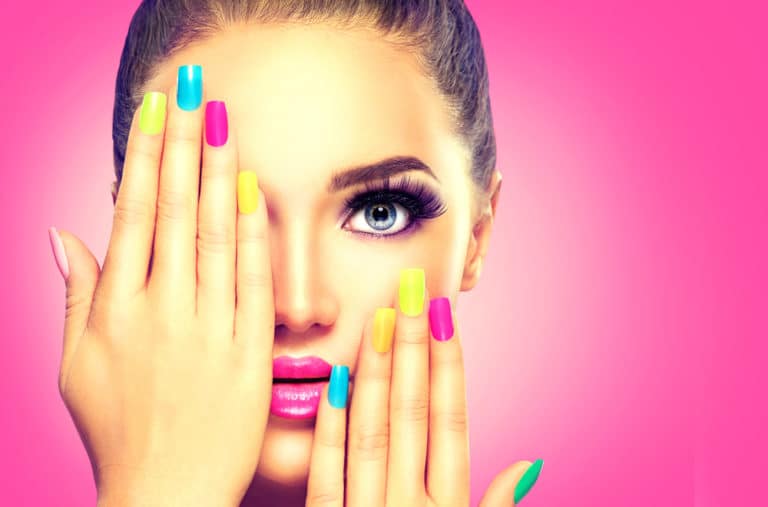 Business loans for nail salons can be used to invest or purchase specialist equipment or stock. Maybe your Nail bar my need renovation so that you can handle or book more pedicures, or allow more space for a new staff member.
If you are an owner of an established beauty nail salon, one thing is very clear your business needs cash funds.
As the old saying goes, "it takes money to make money", but what if the required money is not there? The need for some extra funds or money always remain a reality, thus for independent small business owners, it's important to partner with a finance or business loan company whom you trust.
PDQ Funding offers flexible and affordable business loans for nail salons that work perfectly well with business needs. Repayments are straightforward and easy to manage. A small percentage or amount of your business card payments will help you to make your repayments, making your business cash flow simple & positive and help to pay off debt quickly & automatically.
What are Nail Salon Business Loans?
A business loan for nail salons is an unsecured business cash advance that any nail bar or salon in the UK can apply for. Funding limits depends on the turn over of your business. The business loan for your salon can be in place within 48 hours. As nail salon become more popular in the UK so do unsecured business loans for this sector.
Types of Nail Salon Loans or Finance Options Available
As a Nail Professional and business owner there are many options of business finance to choose from, but which one will work best for you? PDQ Funding offers small business loans and innovative beauty salon funding options especially designed for nail salons only.
Secured loans – This type of loan is secured by the lender against something you own like stock, house, property, or a vehicle. The value of a collateral asset will clear off the loan amount if you fail to do so.
Unsecured loans – No collateral asset or security is needed! Only your credit history and eligibility are enough, if both are ok, you'll smile.
Merchant Cash Advance – Merchant Cash Advance is super flexible and adaptable finance option available for nail salons. You'll get a loan amount as per the business necessity that you can use for what ever purpose you require. Repayment are made by a small percentage of your customers card payments. The moment your customer pays you, the nearer you are to paying off the business loan. This makes repayment affordable and manageable!
Other finance sources – Some nail salons can quickly access the grants to pay for their business requirements. Small business owners can also look into the options of using asset finance, overdraft, and credit cards. Although interest rates could be high – it's better to check those small prints.
How Business Loans for Nail salons can be used?
Running any beauty bar or nail salon also need same wonderful reflection. It's all about giving the mesmerizing experience to your clients.  Which not only turn the customer loyal but also help in getting referrals by word of mouth. But it's important to keep business overheads affordable too.
Renovation & refurbishment – How you have designed or kept the look of your shop is the first and utmost priority. You can use the funds to make your spaces more jovial and practical. This not only makes your customers experience more enjoyable but more energetic for your staff too. This is due to the staff sitting at the same place day in and day out, which further help them to do their job well.
Implement Smart Technology – Gone are the days when people need to walk-in or need to make the phone calls to book appointments. Everything is digital and squeezed to Smartphone screens, and people love trouble-free online bookings. Create your online presence using website technology or mobile apps to offer easy accessibility of your business to clients.
Train the Staff – You won't find many Level 3 and 4 skilled & trained nail specialists or artists out there! You can use the funds to train your staff to access the paramount skills – excellent services will be appreciated by your customers and gain their trust.
These are just a few ideas what your salon can use our business loans for. Using our funding allows you to put necessary money into your nail salon, offering you the liberty to pay for what you require to grow your business.
How to get your nail bar prepared for Business Loan?
Prior to applying for business funds or loans, there are a few important things that you need to organise within your nail salon.
Work out on exactly how much you need. It is always advisable to borrow only the required amount so that you can keep repayments simple and reasonable.
Check your credit rating or score. PDQ funding is flexible enough as a finance provider where we help almost all kinds of businesses, irrespective of their size i.e. small or big. Even if your credit score is not perfect, we'll finance your business!
Get your business papers in place. Having all the documents ready and in order will facilitate your application go faster.
Choose a flexible loan company. Always go with that loan company who is adaptable and understands the business operations. Having a supportive lender makes your life easy and with PDQ Funding you'll get all this with extended help, even on the phone.
Confused over Fixed or flexible repayments?
Business loan repayments usually differ depending on business operations and other circumstances. Nail salons have busy business periods as well as quiet times same as other small businesses, so it becomes imperative to check on how that will affect your loan repayments.
A fixed monthly repayment could be controllable only during the busier business times, whereas very hard to afford all through the year. With PDQ Funding, loan repayments are not only reasonable but are foreseen too. You can repay more when your business sales are high and are easy to manage, so you pay off your debts quickly and smoothly.
Don't have a Perfect Credit Score? Not to Worry!
Small businesses operate like different seasons, where it is very much possible that they could miss some bill or loan payments. PDQ Funding will still finance your business as we understand the small nitty-gritty of business operational aspects. It is quite common for small businesses to have few unexpected and minor deviations on their credit history, which is fine with us!
PDQ's small business loans for nail salons and Business Cash Advance is a surpassing option to achieve their dreams, no matter what their credit score is! Check if you're eligible for small business loans, get in touch with PDQ's cooperative and helpful team.
What is better – Short-term or Long-term finance?
You can easily pay off your loan amount as per your business growth and convenience. Short-term finance comes with lots of advantages for small businesses like a nail salon; you can sort out your debt as early as possible. Loan repayments can be taken care of while you do your business and busy helping your customers to get their amazing nails, that makes you more relax and debt-free during calmer times.
Nourish Your Nail Salon Business with a Business Loan
PDQ Funding business loans for nail salons are idyllic for those nail specialists who feel jovial in their work and are keen to expand their business. It doesn't matter how big your nail salon premises is and how many nail technicians as staff have been employed by you! For us, even if you are operating it independently and have been trading for 6-12 months, you can access our simple and affordable business loan. This nail salon cash advance are designed keeping in mind the needs and operational structure of beauty bar business. You can use this for buying top-quality nail colors, comfy & stylish furniture, advertising & marketing, and smart technology software.
Merchant Cash Advance For Nail Salons
Our fast and flexible alternative finance product, the merchant cash advance, enables nail salon owners to receive between £5,000 and £200,000 in just 24 hours. Unlike business loans, this product acts as an advance on the revenue your nail salon is predicted to generate through future credit and debit card sales.
After receiving the funds you require, repayments become automatic and are paid back using a small percentage of your customers' card transactions. The beauty of the merchant cash advance is that you get to keep the total amount of income that your nail salon generates through cash sales and there is no interest charged on the amount you borrow.
Is My Salon Eligible For A Merchant Cash Advance?
To successfully apply for a merchant cash advance, please ensure that:
You are a sole trader or limited company
You as the business owner are over the age of 18
Your business is registered and trading in the UK
Your business has been actively trading for a minimum of 6 months
Your business' monthly card sales average a minimum total of £5,000
Is it just an Excellent Service that Get More Clients to Your Shop?
Painting or giving that striking nail art is ok, you can be exceptionally well with your nail art skill but do you think it is enough? No, a beauty bar or nail salon is a place where customer expect gratified and ecstatic environment apart from brilliant service as they want to relax. With our business loan, you can bring that you want for your nail salon – like more spirited experience with wonderful ambiance and look, more convenient and comfortable furniture, social media famous, the list is endless.
FAQ's
What is a Business Loan for Salons?
A Salon Business loan is intended for business purposes.
How much can my Salon borrow?
Our Salon business loans advance between £5,000 - £200,000
Are Salon business loans secured?
Our business loans are not secured so your home and business premises are safe, we may ask for a personal guarantee though.
Below Most Recent Nail Salon Industry Facts!
Nail salons are more than a small businesses, they are operating just like big businesses in the UK. You can easily find at least one manicure, gel polish, and nail artist at every high street in the country.
Nail services acquire a 10% share of the beauty market and report £3.6 billion of revenue per year.
They stand 7th in the list of choices among new business options.
On an average £9.16 is spent by a British woman on their manicures every month.
More than 53% of the nail artists or technicians are well trained to Level 2, 39% to Level 3, and 8% to Level 4.
Apply for a Business Loan Today
Step 1:
Click on the get a Quick Quote Page. To ensure we match you with the best lender, we will ask for more information about your nail salon business. Please be ready to tell us:
The name of your nail salon
Your average monthly card sales
The amount you are looking to borrow for your salon
Step 2:
You will then be directed to the next step, where you will be required to disclose:
Your title, first name and surname
Your position in the business
Your email and telephone number
Step 3:
Click to accept the terms and conditions and click 'get my quote'. From here your application will be processed and reviewed by one of our approved business finance suppliers.
Step 4:
One of our account managers will be in touch by phone or email to discuss the terms of your loan or advance agreement.
Step 5:
After carefully reading through the terms of agreement, please sign the relevant documentation and return to the lender. You will then be able to access the funds in your business account within 24 hours.