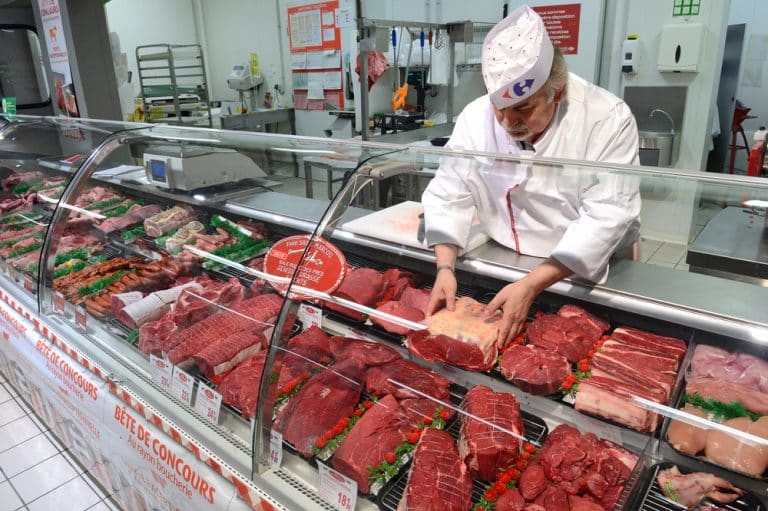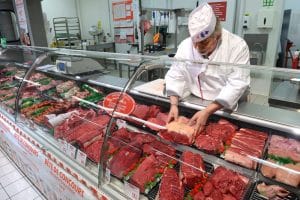 Commercial finance is vital for any business, and a butchers shop is no different. The costs of setting up and running a butchers shop can be significant, and many shop owners rely on commercial finance to help them get started.
There are a number of different options available when it comes to commercial finance for a butchers shop, and the best option will depend on the individual circumstances of the business.
However, some of the most common options include business loans, government grants, and private investment. Whatever option is chosen, it is important to make sure that the business has a solid business plan in place before applying for any type of finance.
This will help to ensure that the shop owner has a clear idea of how it intends to use the finance and how it will repay any debts. Commercial finance can be a complex area, but with careful planning it is possible to find the right business loan solution for your butchers shop.
Butcher shop loans for any purpose
There are a variety of business loans available for butchers shops. These loans can be used to help cover the cost of starting-up a butchers shop business, expansion costs, or any other business-related expenses. The most common type of loan for butchers is a small business loan. Other options include traditional bank loans, government grants, and private investor financing. Each option has its own advantages and disadvantages, so it's important to do your research before choosing a loan.
Small business loans are typically the most affordable option, but they can be difficult to qualify for. Traditional bank loans tend to have higher interest rates, but they may be more flexible in terms of repayment schedules and collateral requirements. Government grants can be a good source of funding, but they are often very competitive and may have strict eligibility requirements.
Private investors may be willing to provide funding for your business, but you will likely have to give up a portion of equity in your business. Ultimately, the best loan for your shop will depend on your specific needs and situation.
Types of business loans for the butchers
There are a number of different types of business loans available to the butchers, the following are the most popular:
Business Loans for Butchers
Our butchers business loans offer business owners unsecured funding between £5,000 and £200,000. The process to apply is simple in order to receive an amount of your choice in full upfront, making monthly repayments with interest over a period of 1 to 3 years. Butchers business loans are designed with busy shop owners in mind, and our flexible repayment plans allow you to get the most out of your loan while keeping extra costs at an all time low.
Business loans from us are unsecured, you don't have to worry about offering valuable business collateral as security against the loan. Instead, you may be asked by a lender for a personal guarantee.
This personal guarantee is a legally binding agreement that in the event that your business default on its loan repayments, you as the business owner become personally liable for paying back the money. Whilst this may sound like a scary risk, if you're confident in your butchery business ability to upkeep payments, you should not have any worries.
Merchant Cash Advance for Butchers Shops
This type of funding differs to business loans, a merchant cash advance is an advance on the money that your day nursery is predicted to make in future debit and credit card transactions. After receiving an instant cash injection, repayments are made via a pre-agreed, small percentage of your customer card sales.
Businesses can access between £5,000 and £200,000 with this product. The merchant cash advance is a perfect funding solution to butchery business owners, repayments are always made in sync with your business' cash flow, this makes the whole process of making repayments easy to manage each month.
Eligibility Requirements:
Must be registered and trading in the UK
Business owner must be 18 years or over
Business must have a minimum of 6 months trading history
Average monthly card sales must total £5,000 minimum
Benefits of Butchery Business Finance
Butchery business finance can offer a number of benefits to a small business. Perhaps the most obvious benefit is that it can provide the funding necessary to expand or improve your business. With a unsecured borrowing, you can purchase new equipment, renovate your premises, or invest in marketing and advertising. Business finance can also help you to cover the costs of unexpected expenses, such as repairs or stock shortages.
In addition, a business loan can also help you to improve your cash flow and manage your finances more effectively. By consolidating your debts and freeing up some working capital, you can reduce your overall monthly outgoings and make your business more sustainable in the long term.
Ultimately, a business loan can be a valuable tool for any small business owner who is looking to take their company to the next level.
Applying For Finance
The application process has been designed to help busy business owners access finance quickly. Our application is simple and hassle free, it should only take a few minutes and can be completed entirely online.
Applying for business finance has never been simpler, so if there's anything you're unsure about, one of our business account managers are more than happy to help – give us a call on 01246 233108.
Step 1:
Click get a quick quote. We will need more information about your business to ensure we match you to the most suitable type of finance. You will be asked to disclose:
The name of your business
The number of years trading
The type of business
Average monthly card sales or turnover
The amount you're looking to borrow to fund your business
Step 2:
You will be redirected further down the page. here we will want to find out more about you as the business owner, so please be ready to tell us:
Your title, first name and surname
Position in the business
Contact details
Step 3:
It's important that you read through our terms and conditions before clicking to 'get a quick quote'. At this stage, one of our account managers will make a start on complying you a quotation and an offer of finance.
Step 4:
A designated account manager will be in touch via phone and email to discuss the terms of your advance or loan agreement. The manager will make contact on the number you've provided.
Step 5:
Carefully read through the provided terms and agreement, if you are happy please sign any relevant documentation before returning it to the lender. Once the agreement has been received, you will be able to access money in your account within 24 hours.
F.A.Q's:
What can a butcher shop loan be used for?
A butcher shop loan can be used for refurbish, extending or branch-out your premises. You may need to make alterations to your shop for health and safety reasons. Instead of leasing equipment, you may be wanting to buy new butchery equipment such as a new meat mincer, bandsaw, serve-over meat counters, fridges, freezers, counters and cabinets. You can use it to buy a van for home delivery, hire more staff or just use it for everyday cashflow.
I have bad credit, can I still get a butcher shop loan?
Having bad or poor credit will not affect you ability to apply for a cash advance. We have helped many businesses with a poor credit history access this type of business loan. Don't let a bad credit score put you off applying.