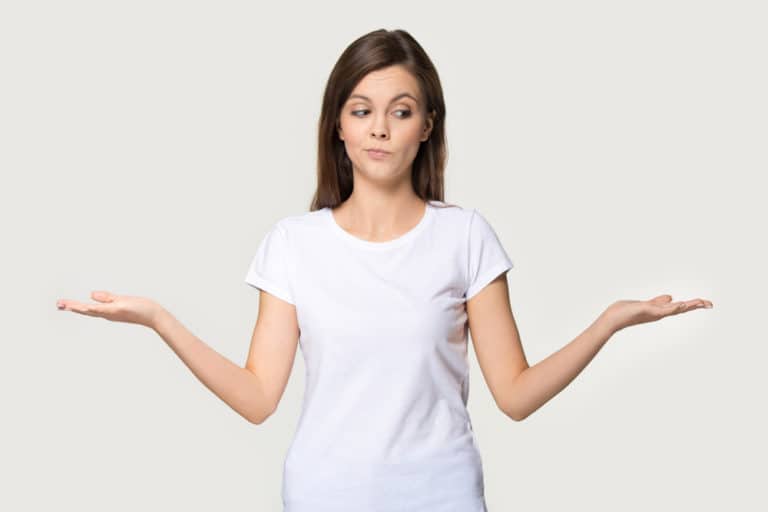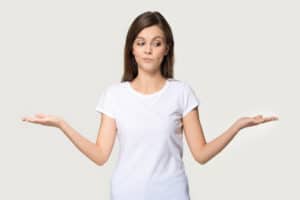 Compare Merchant Cash Advance is an alternative business finance comparison from PDQ Funding.  Working with the right lender is so important to any business in 2020. This is not only saving UK Business owners time and effort but a lot of heart ache should anything go wrong. 
Retail businesses and the hospitality sector has used this type of business finance to great effect in 2020. Merchant cash advances use your card terminal to secure future lending. This is perfect for businesses without many assets as a personal guarantee is not required.  Businesses need to have a good volume of card transactions every month of about £5,000 or more.
Repayments are then taken as a proportion of your revenue.  Making it a quick and easy funding solution for many SMEs.
Compare Leadi

ng Merchant Cash Advance
We have about 10 merchant cash advance UK lenders to compare between, each offering their own unique finance product. The British Merchant Cash Advance Association (BMCAA) claims to represent businesses in this industry but sadly they are just a credit broker that has made the name to attract leads.
As of 2020 merchant cash advance companies are not as do not have to be authorised and regulated by the financial conduct authority.
Raising working capital can be a challenge for a lot of UK based small businesses for many reasons. Turnover, credit history or simply not fitting in the right criteria that is needed to apply for a bank loan. You may not have been in business long enough for a bank to view your companies credit record. The strong business plan you may have submitted to the banks lending officer have may simply seem too risky to the bank as you have no security. What many business owners don't know is how to use alternative business lending to finance their businesses.
A merchant cash advance is an unsecured finance option that is generally short term and quite flexible. It can be used for cash flow management, growth, refurbishment or purchasing stock. Being fast and flexible it is a great financial tool for limited companies or sole trader.
Advances are offered with an agreed total amount repayable. This figure is based on your business' annual revenue to ensure repayments are manageable and you only pay as you earn. With a merchant cash advance, repayments are generally taken as a fixed percentage of revenue through PDQ terminal payments.
The UK online alternative finance industry market volume grew by 35 per cent year-on-year to reach £6.19 billion in 2017.
Compare Quotes From Top Rated Lenders in the UK

365 Business Finance
Only offers merchant cash advances.
Funding takes about 48 hours.
£5,000 – £200,000 unsecured.
Application process is relatively short
90% approval rate
Great Trustpilot – Excellent – 157 reviews
365 Business Funding only offers a merchant cash advance service as their only finance product. The offering from 365 gives businesses access to funding of £5,000 and up-to £200,000. This financial product is an alternative to high street bank loans and is specifically designed for small businesses in the UK.
June 1st 2020 – 365 Business Finance Limited was accreditation under the Coronavirus Business Interruption Loan Scheme (CBILS). The Coronavirus Business Interruption Loan Scheme, delivered through British Business Bank accredited lenders, is designed to support the continued provision of finance to UK smaller businesses (SMEs) during the Covid-19 outbreak. The scheme enables 365 to provide facilities of up to £5m to smaller businesses across the UK who are experiencing lost or deferred revenues, leading to disruptions to their cashflow.

Capify.co.uk
Providers of small business loans and merchant cash advances.
Funding takes up to 5 working days.
Borrow between £3,500 – £150,000.
Daily percentage taken each day
Trustpilot – Excellent – 274 reviews
Support team based in Altrincham
Capify's financial offerings are a merchant cash advance service and unsecured loans. Their MCA offers a starting amount from over £3,500.  Repayments are based on the income you take daily through your card machine. Capify is an American company but offers its merchant cash advance services to businesses that are UK based. A company must take a minimum of £3,500 in monthly card payments to qualify.
Liberis.co.uk
Merchant cash advances main funding product.
Quick decision without impacting your credit score.
Funding between £2,500 – £300,000.
Fixed repayment percentage from 9%
70% approval rate.
Trustpilot – Great – 56 reviews
Liberis is owned by Blenheim Chalcot and is a specialist merchant cash advance service provider. They started trading in 2007 under the name Merchant Cash Express. In 2016 Liberis surpassed £100m in funding, they offer UK based businesses Merchant Cash Advances from £3,500 – £300,000.
YouLend
Flexible and sustainable business financing
Offers loan Advance & YouLend Advance
Cash Advance between £5,000 & £250,000
A guarantee is required from the Director(s) of incorporated entities.
4.9 / 5 with 239 Reviews on Feefo
YouLend is a Danish Company which offers flexible and quick financing to small and medium sized enterprises. If offers two financial products a Cash Advance and a Loan facility with amounts out the door up-to £250,000.

Nucleus Commercial Finance
Business Cash Advance
You can borrow up to 125% of your monthly card volumes
From £5,000 – £150,000
Must be trading for 4 months
Decision on lending given on same day
Agreed repayment percentage of card takings
Nucleus has a number of different business funding solutions, these include Merchant Cash Advance, Secured Loans and Invoice Factoring. An agreed percentage for repayments is based on your card takings and not on a fixed payment term.

Merchant Money
Merchant Cash advance and unsecured loans
£5,000 – £500,000 in 24 hours
All card terminal providers worked with
Top-up amounts are available after 4 months
46 reviews on Trustpilot classed as excellent
17th June 2020 – Merchant Money Limited was accreditation under The Coronavirus Business Interruption Loan Scheme (CBILS). This is managed by the British Business Bank on behalf of, and with the financial backing of the Secretary of State for Business, Energy and industrial Strategy (BEIS). Merchant Money's success stems from its flexible approach and ability to adapt to change. As such the company has become one of the latest accredited lenders to offer CBILS facilities under the government-backed scheme.
Boost Capital
Merchant Cash Advance & Business Loans
£3,000 to £500,000 Available within 48 hours
Approval within 24 hours of submission
Trading for 9 months
Card takings of £6,000 or more per month
458 Reviews on TrustPilot rated Excellent

Quick Capital
Small business flexible funding options
Funding from £500 – £500,000
One months card takings advanced
Simple application
525 Reviews on TrustPilot, Rated excellent

Liquid Finance
Merchant Cash Advance for small business
Up to 200% of your monthly card turnover advanced
Funding delivered within 14 business days or less
Must have a minimum of 12 months card processing history
You must process an average monthly card turnover of £3,500 minimum
Based in London
What are the Benefits of

 a Merchant Cash Advance?
1. You Will Receive A Lump Sum of Working Capital Quickly
Once you have applied for a cash advance, the period of wait should be no more than 5 days until the money deposited in to your business account. Speed is a critical component for any successful company and having improved cash flow will be beneficial. Maybe the business needs to purchase some new machinery e.g a new coffee machine as the old one has failed. In this situation you need fast and flexible funding. The easiest solutions would be a merchant cash advance, as you could receive a lump sum to buy the equipment and can negotiate a discount as you will be paying in full.
2. You Don't Need A Perfect Credit Report
Your personal credit history or business credit score does not have to be perfect to get approved for merchant cash advance. The application process can be completed online and is straight forward and simple. One of the most important criteria needed by cash advance providers is that the business processes a certain amount in business credit card sales each month. This shows the lender that your business can make repayments though its card transactions. Lenders like businesses that take frequent credit card sales receipts. Should your business take card payments as an accepted forms of payment to settle its accounts than a cash advance could be a viable option.
3. No Set Repayment Amount
The difference between a merchant cash advance and a business loan is you don't have a set monthly repayment. There are no set repayment terms. By accepting the terms of a MCA you are agreeing to receive a lump sum of working capital in exchange for a portion of the business's future credit card sales. You are not borrowing money with a merchant cash advance in the traditional way. You are selling a piece of your future business receipts. If your sales are slow in a certain month, the repayments made are a  smaller amount than you would be required to make if your business was flourishing.
This type of finance suits any business that regularly use a card payment terminal such as those in retail, ecommerce or hospitality. Repayment time is dependant greatly on the amount of revenue you earn making APR comparison difficult.
4. Use the Money However You'd Like
Restrictions are sometimes placed on small business loans with how you can use the money. For example, If the bank lends the business for a vehicle, it will expect registration numbers and possibly sight of the vehicle in the asset register. Spending restrictions sometimes can hinder more than help.
One of the reasons why merchant cash advances are so popular is when you get a lump sum from a MCA provider, it can be spend however you like. For example, if you receive £30,000, you could use £20,000 to pay off business debts, the remaining £10,000 could be used for a new marketing campaign. Flexibility of this product can be extremely beneficial to your business, especially if the cash advance is needed to pay down different creditors.
5. No Risk To Your Assets or Credit Rating
Most types of business financing could require you to give security over your home or business. To get approved, a high credit score is not needed, Cashflow and accounts also are not needed.  You don't need to put your assets on the line with a merchant cash advance though. Because a cash advance is a sale of future revenues, you don't need to prove your worth with balance sheets. What you remit depends on your credit card sales, so you won't have to worry about a merchant cash advance provider seizing your assets.
If you choose not to use bank funding for whatever reasons, a merchant cash advance can be a good idea.  These are seen as a fast and flexible form of alternative business finance.  Most borrowers receiving a lending decision within 24 hours of applying.  The way a business cash advance works is that a business owner applies for a certain amount of credit, and then is required to pay the money back when it starts making sales.  So, in effect, you are receiving a business cash advance that is repaid through transactions in the future.  Merchant cash advances of up to £200,000 have been know to be advanced to companies in the UK.
The amount you can borrow will be based on your revenue, but generally you can borrow anything up to £150,000. Unlike most loan solutions, the repayment amount is decided upon beforehand. An example for instance, for a £10,000 loan could have an agreed repayment of £13,000. The time this takes to repay back will depend on your revenue.
Compare merchant cash advance UK will save you up-to 20% by using our comparison service.  Every funder is different, most are set to different sectors, some like retail, some like hospitality. As a leading merchant cash advance broker we get preferential rates that will save you up to 20% on your business advance. We ensure we source you the best merchant cash loan on the market.
FAQ's
Do I need a card machine to get a merchant cash advance?
Yes, a card terminal machine is necessary to gain access to a merchant cash advance. The cash advance loan is based on the monthly card sales.
How quickly can I get a merchant cash advance?
Merchant cash advances are an alternative funding solutions, they do not require the level of investigation that a bank would make for a traditional bank loan. As such a cash advance for your business could take unto seven days from application to receiving funds.
Does getting a merchant cash advance require a personal guarantee?
This product is classed as unsecured, by the lender will require a personal guarantee.
Get Busine

ss Finance with PDQ Funding
PDQ Funding is an alternative business loan funding solution provider. We offer a comparison to compare merchant cash advances in the UK from different lenders. Business owners are given some much-needed liquidity in their businesses and a comparison of merchant cash advances. This money can then be used to pay for expenses like payroll and is an excellent way to reduce debt in the short run.
Lenders base the ability to repay them on your history of cash flow. This is the amount of sales that goes through your card machine each month. If you want to have a cash advance of £5,000 you need credit card & debit card sales of £5,000 per month. This funding solution is a good choice for those who have an established business say six months and over, so new starts are sometimes left out!
We will work with you to find the best lender to fit your business, time to repay, cost and customer satisfaction. Please feel free to contact us. Simple complete the online enquiry form.