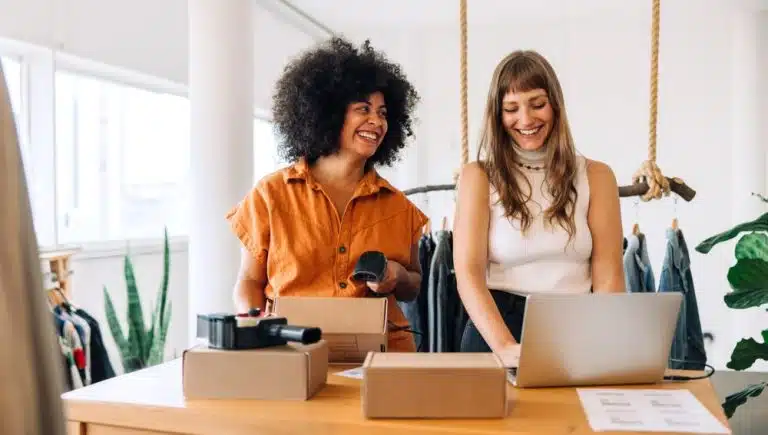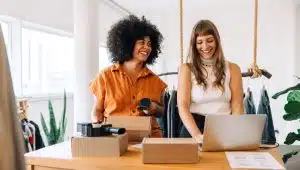 A business loan for eCommerce is a means to secure funds that can propel the expansion of your online enterprise. You have the option to seek either a traditional business loan or explore a merchant cash advance.
In the case of merchant cash advances, the loan amount is determined by your projected future earnings, with repayment structured as a fixed percentage of your sales revenue.
This arrangement enables your business to access capital while aligning repayment with your income.
How do eCommerce business loans work?
eCommerce business loans follow a structure akin to other forms of business funding. Your obligation to repay the loan with interest typically involves making monthly payments. The nature of these payments, whether fixed or flexible, hinges on the specific financing option you select, be it a conventional business loan or a merchant cash advance.
Initiating the application process for eCommerce financing is a seamless endeavor. To begin, all that's required is the completion of a brief quote form, which will swiftly determine your eligibility and potential financing options.
What are the different types of business loans for eCommerce?
The three different types of loans most favoured by eCommerce businesses are:
Secured business loans
Unsecured business loans
Merchant cash advance
Secured business loans
A secured business loan involves using collateral, typically commercial property, to secure the loan. These loans present an attractive option for eCommerce businesses dealing with poor credit or those in search of more favourable interest rates and increased loan sums. With larger loan amounts at your disposal, you gain the flexibility to invest in various facets of your eCommerce enterprise, be it enhancing the customer experience or revamping your eCommerce website – the decision is entirely yours
Unsecured business loans
Unsecured business loans offer a faster application process since there's no need to secure the loan with an asset. However, because these loans carry more risk for lenders, they typically come with higher interest rates and access to smaller loan amounts. Even with loans extending up to £500,000 or more, you still have the opportunity to inject substantial capital into your eCommerce venture. This funding can be directed towards various initiatives such as rebranding your business, expanding your product lines, or amplifying your eCommerce brand's visibility through strategic marketing campaigns
Merchant cash advance
Considering a merchant cash advance can be an excellent choice for your eCommerce business, especially if it experiences seasonal fluctuations. This financing option aligns repayment with your monthly card sales, so you won't be burdened by fixed monthly installments. This dynamic approach ensures better cash flow and enables your business to retain more capital, which can then be reinvested into your stock and various operational aspects of your eCommerce business.
The benefits of eCommerce business loans:
Here are compelling reasons to contemplate an eCommerce loan for your online business:
Accelerated Online Growth: An eCommerce loan enables rapid expansion of your online business.
Low-Risk Financing: You gain access to low-risk funding alternatives that suit your business needs.
Seamless Online Application Process: Convenient and straightforward online applications make securing financing hassle-free.
Budget-Friendly Monthly Payments: Enjoy affordable monthly repayments tailored to your financial capabilities.
Swift Funding Disbursement: Quick access to funds ensures your business can act on opportunities promptly.
Can I get a loan for my eCommerce business?
If you operate an eCommerce business, you're eligible to apply for eCommerce financing, whether you run an eBay store, an Amazon shop, or sell directly from your website.
Lenders typically assess your trading history and perform credit checks to determine your suitability. If your credit doesn't align with their eligibility criteria, don't fret—you can still explore options like bad credit business loans.
It's important to keep in mind that lending criteria can vary, so if one lender doesn't accommodate your needs, there are likely others willing to consider your loan application.
Even if you're launching a brand-new eCommerce venture, financing options remain available. Explore startup business loans to learn more about the possibilities in this scenario.
Does my eCommerce business qualify?
Curious about your eligibility for an eCommerce business loan? While specific requirements may vary among lenders, in general, you can usually apply for an eCommerce loan if you meet these typical criteria:
UK-Registered eCommerce Company: You are a registered eCommerce company based in the UK.
Minimum 6 Months of Trading: You have a trading history of at least 6 months with your eCommerce business.
Age Requirement: You are over the age of 18.
Monthly Business Revenue: Your eCommerce business generates a minimum monthly revenue of £5,000.
Remember, it's always a good practice to review the eligibility criteria of individual lenders, as they may have additional or slightly different requirements.
What should I spend my eCommerce business loan on
An eCommerce business loan offers versatile utility for various business needs. If you're uncertain about how to maximize the use of your eCommerce loan, consider these practical suggestions:
Website Enhancement: Your eCommerce website serves as a 24/7 sales hub. Invest in upgrading it by refining product descriptions, optimizing your digital storefront, and enhancing the overall user experience to boost sales.
Marketing and Advertising: Marketing is essential to building brand awareness. Allocate your eCommerce loan towards experimenting with new advertising campaigns and assessing their effectiveness in engaging and converting users.
Stock Procurement: Inventory costs can be significant. By purchasing stock in larger quantities, you can often secure discounts and ensure you're well-prepared to meet customer demands, especially during peak periods.
Working Capital for Strategic Risks: Utilize your working capital to take calculated risks, enabling you to experiment with strategies you might not have considered before. These strategic risks have the potential to expedite your business growth significantly.
By judiciously allocating your eCommerce loan, you can empower your business to thrive and seize new opportunities for expansion.
Do I have eCommerce startup funding options for my new business?
Indeed, there are numerous funding avenues available for eCommerce startups. The government website lists more than 150 schemes designed to support businesses in their financing and growth efforts.
These schemes encompass a range of offerings, including financial injections, business advisory services, and access to free educational resources to help you expand your business. It's advisable to explore these options as a starting point. You can discover the availability of business grants using our complimentary business grant finder tool.
It's important to recognize that securing grants and scheme funding can be highly rewarding if your business aligns with the strict eligibility criteria. Yet, these programs are often competitive, and the application process can be quite time-consuming.
In cases where business grants are not a viable option, startups with over six months of trading history may qualify for an eCommerce loan. This serves as an alternative source of funding to boost your business.
If you're still contemplating whether to pursue eCommerce financing, you can explore alternative fundraising methods like crowdfunding or equity finance, which encompasses angel investments and venture capital. These options provide different paths to obtain the financial resources needed to propel your eCommerce venture forward.
Why choose PDQ Funding for an eCommerce loan for your online business?
PDQ Funding stands out as the ideal choice for your eCommerce loan needs, dedicated to helping your online business flourish. With a proven track record of delivering tailored financial solutions, we understand the unique challenges eCommerce businesses face.
Our commitment to providing fast and flexible financing options, combined with our extensive network of trusted UK lenders, ensures that you'll find the perfect loan to propel your online venture to new heights.
To take the next step towards empowering your eCommerce business, complete an online enquiry with us today and unlock a world of opportunities. Your success is our priority.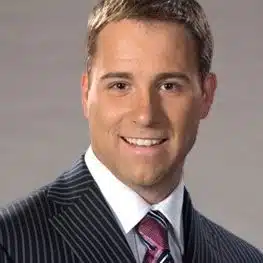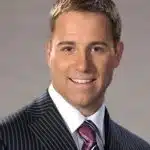 Lee Jones is a seasoned Business Finance Specialist with over two decades of invaluable experience in the financial sector. With a keen eye for market trends and a passion for helping businesses thrive, Lee has become a trusted advisor to countless organizations seeking to navigate the complexities of finance.