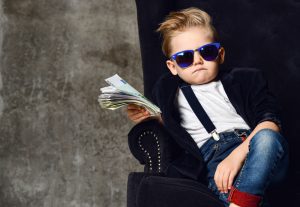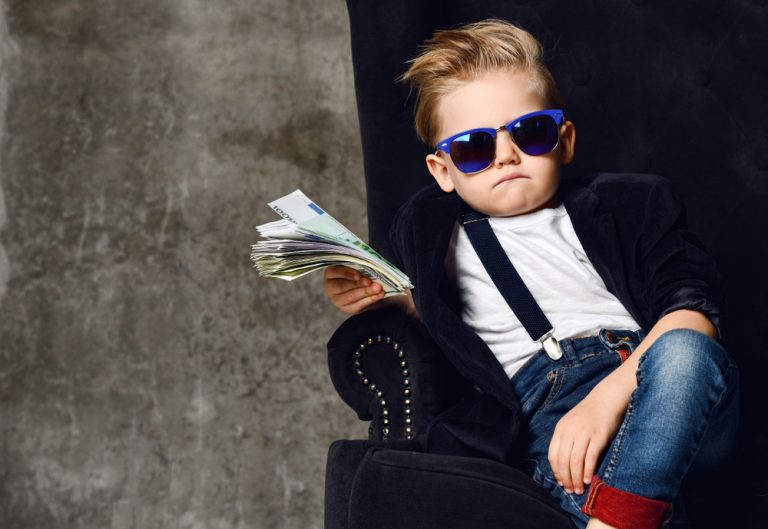 One of the best definitions of flexible business loans would be a commercial financial solution that works in line with your businesses cash flow.
The market always remains uncertain and unpredictable which affect your business operability and thus Returns or ROI too. Business, especially on the smaller size, always need money to run smoothly either through investment funding or Loans.
For all types of businesses, irrespective of their size i.e. small, medium or large, Flexibility is key when they look out for loan funding or financing, and long-term business loans come with rigid terms & conditions that put more stress on borrower organisation.
What is a Flexible Business Loan
Flexible Business Loans are tailored to your company's growing needs. We offer an alternative loan product called a business cash advances. This funding solution offers flexibility and works as per your business cash flow or card sales not as per stringent terms.
It is a modern short term business loan alternative where you only repay when you get paid or makes sales. With flexible business loans, no fixed repayment schedule & term is there, how quickly and how much you repay is directly based on how much you are getting paid through your card sales.
Flexible Business finance easily help your businesses to move strategically and come with the varying repayment options that suit your needs and volatile trading fluctuations. One of the great advantages is our alternative funding solution comes without an APR, so our interest rates are fixed. Due to the flexibility and speed it takes to get one of these loans in place they are not regulated by the financial conduct authority. This product is solely for business use and not to be mistaken with a short term person loan know as a payday loan.
Flexible Business Finance, How Do They Work?
Business revenue, which is generated through credit and debit card sale, of your organisation, regardless if you are a limited company or sole trader. Once assessed an inform offer for the business finance is raised with in 24 hours. Let's understand it with this small example, card sales of £5000 per month is generated by your business, so you can easily qualify for the flexible business finance amount of £5000 to £7500.
In many cases, we also offer the large loan values taking total revenue of your business into account but still, repayment basis remains on your future card sales only check our loan calculator to get a understanding of what you can borrow, terms and conditions apply.
What makes it Different from Other Lenders?
The flexibility which is associated with the repayment option makes it different and a pioneer among other business finance. You don't have to worry much as your repayment will remain low when your sales are low and can increase when sales go up. This supple advantage based on your business revenue on card sales makes it more appealing and inventive to the small and medium business owners who operate in the merchant payment mode.
This type of funding is not authorised and regulated by the financial conduct authority.
What are the Fees & Charges?
No, there are no hidden charges or fee and no penalties involved for early or late payment. And not only this, no upfront application fee is charged from you. An agreed percentage of each card sale is calculated and used for loan repayment, which you and your business can comfortably handle.
Flexible business loans are also unsecured means you don't need any collateral or asset against the value of the loan. With others, APRs, fees, and bank charges are involved when you shop around but with an alternative flexible business loan, that's not the case and all these charges are not there. It is termed as an alternative finance method and work indifferently offering high flexibility to the borrower.
An investment unit of the British Business Bank, supported by the UK government, is backing this unique product to infuse cash flow in businesses. These type of funding options are great for small businesses looking to expand.
The sole purpose of our flexible and fast business funding solution is to make the immediate availability of the cash to the business owners for their growing business needs without much hassle. Monthly repayments from 12 months to 36 months, this funding option allows business owners smooth financial running of your business. There is no interest rate with our product only one repayment per transaction, which is agreed at the start.
Features of Flexible Small Business Loans
Basis cash flow of your business through cards sales, you can select the repayment amount.
Not to worry when you are facing low sales, pay less during low sales and overpay when you have profitable days.
No late or early repayment or any additional fees or charges are involved.
Early repayment of loan is available and repayment holidays.
What If I Have a Bad Credit Rating or Score?
Not to worry as we don't take your credit rating or score into account unlike a secured loan. Everything is based on your recent business card sales, which decides your business worth or value and your future repayment amount and schedule. Your personal credit score will not be  affected when you apply for one of our merchant loans but are subject to status.
Personal guarantees may be required or a guarantor requested if you have poor credit.
If your business is in need of fast cash, one idea maybe a emergency business loan no credit check is needed, this type of finance may help plug a short fall in the working capital of the business.
What purpose I can use Flexible business loan?
We have already helped many small to medium businesses with their funding necessities with our flexible business credit product. You can use the loan for any purpose; there are no restrictions on using the loan funds. You can easily use the funds on those things which you think are necessary for your business operations.
Some most common uses are:
Purchase of new equipment or machinery or stock.
Investing in training of your staff.
Paying for office relocation charges and refurbishing existing office infrastructure.
Paying for running marketing campaigns for your existing or new products.
Instilling cash flow in your business.
Why choose our Flexible Business Loan
Although we have provided almost all the information about our Flexible business finance alternative in the above paragraphs, here we have summarized the benefits for more immeasurable understanding through the quick snapshot and best of all we do not charge interest on our borrowings.
Easy to Apply –Very smooth online application process.
Flexible finance option –Pay only when you get paid, over a chosen flexible repayment period.
Fast funding –Instant decision on a loan approval in less than 24 business hours and funds made available in as little to minimum two business days.
Hassle-free Process –Minimal to no paperwork where no collateral or assets are required for security.
No Stress No Pressure –Flexible repayment term customized as per business cash flow model or card sales i.e. pay when you get paid.
Free to Use –Loan amount can be used anywhere for any business-related activity.
Simple Qualifying Criteria:
Your business is registered and trading in the UK
You have been actively trading for a minimum of 6 months
A minimum monthly turnover of £5,000
The business owner is over the age of 18
The Application Process
If your business takes card payments this type of business credit is a great and flexible way to borrow money with no hidden fees.  Our business loan alternative is an excellent fit for your business funding needs. Easily apply online or call us with no rigid obligation application process but are subject to status. Alternatively of our relationship managers would be profoundly delighted to extend all help to understand your problem and recommend a solution.
Step 1: Click the " get a quick quotation" button. You will first be asked some basic details to verify your business. The following information is need:
The amount you want to borrow
Average monthly card sales
Name of your business
Company number if registered in England and Wales
Step 2: Your application will then be directed further down the page, where you will be asked to fill in your personal contact details, including:
Title, first name and surname
Position in the business
Email and telephone number
Step 3: After you accept the terms and conditions you will be able to click 'get a quick quote'. From here your application will be processed and reviewed by our approved business funding lender and a reference number issued.
Step 4: Once the application has been reviewed by our trusted lender, a dedicated account manager will be in touch to discuss the terms of your loan or advance agreement. At this point you are welcome to ask the lender anything you are unsure or have concerns about, including repayment plans, to make sure there are no nasty surprises along the way.
Step 6: After you have carefully read through all the terms of agreement, you will need to sign all of the relevant documentation and return it to the lender.
Step 7: You will then be able to access the money from your bank account within 7 working days
F.A.Q's
Is a Flexible Business Loan Unsecured?
Yes, this type of funding does not require a charge on your home or businesses property, A personal guarantee maybe required.
How much can we borrow?
The funding amount that you can borrow at anyone times is between £5,000 - £200,000.
What time scale is needed to arrange a business loan?
This depends on how quickly you can provide the information, the norm for most business is 7 days.