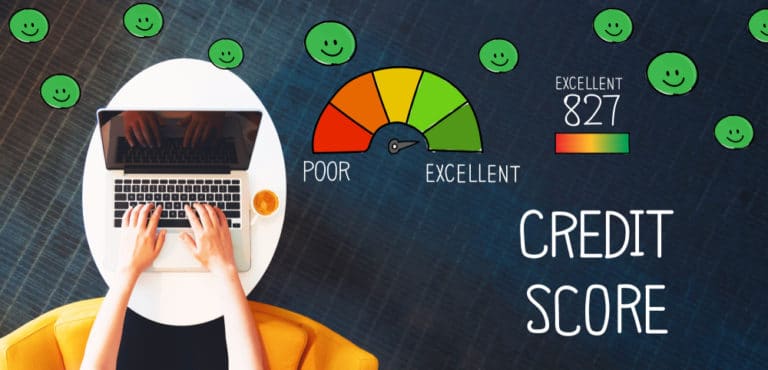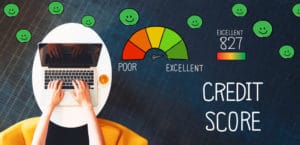 A small business needs a positive credit score in order for them to successfully deal with suppliers, vendors, lenders and potential business partners.
This means for many businesses in the UK, they need to work on improving their credit score.
Business credit scores reach all-time high in US
CNBC have reported that by the end of 2019, credit ratings for businesses had reached record highs over in the States. They explain, "Factors like paying bills on time and maintaining a low debt-to-credit ratio — made more possible in a strong economy — are among the most heavily weighted actions in determining credit scores".
This can all be applied to developing a strong credit score for businesses in the UK. Paying bills on time and maintaining a low debt-to-credit ratio are both positive and applicable factors for businesses here today.
These are some of the best ways to keep your business credit rating at a positive level:
Make sure you pay your businesses bills on time
Only use up to 25% of your business credit limit
Have more than one credit account open, these can include loans, credit cards and trade lines
All owners of small businesses should try to pay close attention to their credit score. Real Business gives nine of their top tips on the matter:
Monitor customers' and suppliers' credit scores to anticipate problems should their businesses struggle.
Check your own score and look at your credit score every month to avoid surprises
File on time and submit accounts and returns on time as late filing can suggest financial problems.
Be proactive and use organisations like eCredable to automatically report on-time payments and build your score.
Keep your credit utilisation ratio down. Pay your bills more than once a month to lower your ratio.
Dispute errors and inquiries and if you see anything in your report that you don't think should be there, dispute it.
Stay alert and sign up for notifications for when your company's credit record changes in order to rectify problems quickly.
Establish credit accounts with frequent suppliers to increase the number of positive payments to your file.
Include positive payment experiences in your credit file. Manually add positive trade references to your company's credit file via your credit reporting agency.
The first step you need to take to improve your businesses credit score is find out what it currently is. This will give you a starting point from which you can aim to take a positive step forward for your company. To do this you will need to acquire a credit rating from a UK approved agency such as, Equifax, CreditSafe and Experian.
You shouldn't worry about checking your credit score too often, it doesn't necessarily have the negative implications many believe it does.
Iwoca states that you just have to carry out the method in the correct way. "Monitoring your score through a CRA is a 'soft check', which means it is not considered a signal to lenders that you might be in financial trouble. 'Hard checks' are when you make actual credit applications, too many of which in a short space of time could harm your score. Once you know your all-important number, which is usually between 0 and 100, you'll have an idea of how much room there is for improvement".
What your score actually means
Experian use a 100-point scale when working out your business credit rating, so you should aim to have a score as close to 100 as possible. This would be a perfect score, but business credit ratings are broken down into different ratings. For example, a score ranging between 51-80 is a 'below average risk' business. You should aim to be at least within this category.
The full list of ratings used by Experian are as follows:
0 (failed company)
1 (imminently failing company)
2-15 (maximum risk)
16-25 (high risk)
26-50 (above average risk)
51-80 (below average risk)
81-90 (low risk)
91-100 (very low risk)
The higher your business credit score, the more likely you'll qualify for a financial loan from a lender, this is because they'll know you're likely to make repayments on time and be a reliable loanee.
Remember, lenders will file a business report on your company, ensuring you have everything you need to qualify for a loan, so it's important to look into your finance history before applying for a loan.
How lenders view your businesses credit score
When approaching a financial lender for business funding, they will first view the credit score of your company and their decision will be influenced from the information they analyse.
Depending on your credit rating, lenders will decide whether or not to finance you. They will also use your rating to decipher the borrowing limits, interest rates and repayment terms they wish to enforce upon your agreement.
Experian published an article recently, which focuses on how lenders view your credit score when considering your business for a cash advance. They write, "Conditions can include the interest rate for a credit card or loan or the amount of money you are borrowing as the lender decides whether to approve you. Conditions can also include the lender asking how you plan to use the money you are borrowing."
"The amount you plan to borrow and how you plan to use it can influence a lender's decision. Other conditions that can be considered include the current state of the economy or even different lending trends for that industry, such as the impact of the Great Recession on the mortgage industry in 2008".
Communication with your financial supplier is crucial. It's best to be upfront about the fact that a due payment is going to be late. If you outline to your lender exactly when you are going to make the repayment, the chances of them reporting you to a credit scoring company are much slimmer. Try to make that if this does ever happen to you, that it's just a one-off.
Invest in an invoicing software
One way to ensure your business will maintain a positive credit rating is to invest in an invoicing software. Keeping a good business credit score should be simple, if you pay invoices on time, get paid on time and avoid borrowing over your limits, all should be well and good. But, further complications with with getting paid on time can have negative knock-on effects.
To make sure you keep your finances in check and ensure that you stay organised as a business owner, it may be a good idea for you to invest in an invoicing software system. There are many affordable options currently available in the market today, these include Freshbooks and Quickbooks.
Purchasing an invoice system can create deductions to your list of daily tasks, such as admin work. This will allow you to better use your time in areas such as acquiring new clients or taking further forward steps for your company. You also won't have to remember to send out invoices, as the system will take care of that for you once set up properly.
Keep your credit applications to a minimum
When you submit any credit application, you run the risk of the company running a credit check on your business. Every time a credit check is processed, it is filed and kept on your business account. If many credit checks are carried out in a short space of time, this can look as though you're struggling to secure finance – which is not a good indication of suitability for potential lenders.
How to improve your business credit score
Audit your credit report
By purchasing credit reports you can regularly review your credit rating and therefore tackle any problems you my face as soon as possible.
Credit reference agencies collect credit reports, and those reports are based on data available in the public domain about your business. By analysing this data, the decision can be made on how likely your business is to repay a loan on time. So having a good credit score is clearly important for a myriad of reasons.
If you're analysing these reports yourself, it is imperative that you take notice of the items in the 'negative' category and look out for signs of business fraud, outdated information or identity theft. If this information is incorrect and you leave it unchanged it can affect your credit score in a bad way that is underserving. Maintaining these reports with the right information will prove to be highly beneficial to your business venture.
Think carefully about when you apply for credit
Before firing away and applying for credit left, right and centre, you should be aware that every single credit application you file will be added to your credit report, even if these applications are unsuccessful. This means that every time you have a loan application rejected, it could be damaging to your current credit score. Before continuously applying for credit, you should be aware that lenders will definitely be put off by businesses that appear to almost solely rely on credit alone.
Having a positive cash flow will help to build up your business' credit rating because credit agencies will take into account any difference between your current liabilities and assets. Lenders will view you as a much more creditworthy company if you have a strong level of incoming cashflow.
Focus on paying creditors on time or early
You can prove that you're both a reliable and sensible borrower by paying your accounts on time or even early whenever possible. There are key differences to each credit companies research policy, but they'll all consider your financial history as a bare minimum when analysing your application. This means the quicker you can get into the habit of creating a positive credit history for yourself and keep it consistently good, the better the odds will stack in your favour.
You should note that credit utilisation is something which is taken into account whenever someone applies for credit. Because of this, you should avoid maxing your card to the limit or using more than 70% of the funds available in your account.
You should aim to always pay your suppliers on time because credit scoring agencies will often compensate for a dearth of information by contacting your them. Not only is this advantageous for conserving good business relationships, but it'll also guarantee that you get a good reference when you go searching for finance, which is something that can be crucial to any business.
Be wary of county court judgments
People can use the legal system and act through the courts if they believe you owe them money. They'll act against you through the use of a county court judgment (CCJ) or high court judgement. If you do get a CCJ registered against you, ensure that you settle it within 28 days so the judgement is cancelled and will not come up on your record in the future, as that will obviously harm your credit score and your chances of gaining credit from a lender. Unpaid county court judgements can appear on your register for up to six years, so you need to make sure you're avoiding them at all costs.
What to remember
The key points to take away from this article are:
Pay your bills on time – making payments late will permanently dent your record
Regularly check your business credit report – make sure you know what your business' credit rating is
Avoid closing accounts – don't close an account just because you've recently paid it off, this can actually have an adverse effect on your business credit rating
Correct any mistakes on credit reports – any mistake on a credit report, regardless of how small, should be corrected to appear professional
Invest in an invoicing software – this will take a large amount of workload and pressure off of you, allowing you more time to focus on your day-to-day business needs
Apply for finance with a poor business credit score
If you have a positive business credit rating and require further funding to take your company to the next level, consider using merchant cash advance providers like PDQ Funding. You can get a quote directly from our website and discuss your options with a friendly member of our expert team.