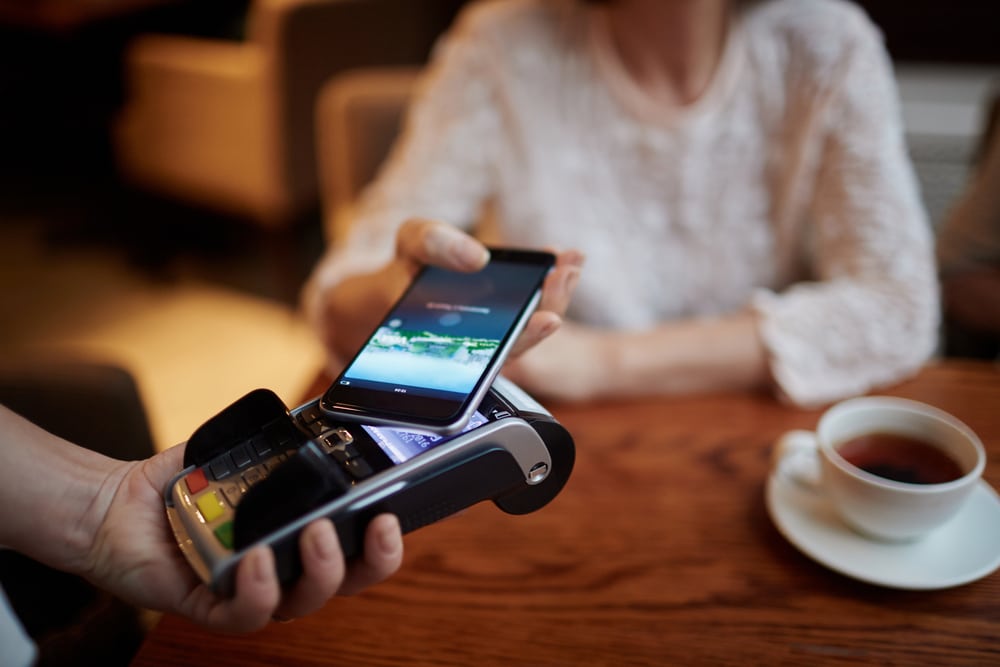 Best Merchant Cash Advance | Improve your Cashflow
Best Merchant Cash Advance is an alternative finance solution allowing businesses in England, Scotland, Wales and Northern Ireland to raise finance. The merchant cash advance is raised using the receipts from card processing terminals as security for the borrowing facility.  If your business has processed debit and credit cards for more than 6 months, then you are potentially eligible for the best merchant cash advance rates. It is as simple as that!
PDQ Funding are a merchant cash advance direct lender. Since our start in 2010 we have supported over 1000 businesses with unsecured business cash advance UK funding.
Best

Merchant Cash Advance 

for your business
As we are one of the UK's leading alternative business funding lenders. PDQ Funding offer one of the best merchant cash advance products in the market. The normal minimum amount advanced starts at £5,000 and goes up to a maximum of £200,000. Sometimes it maybe possible to go higher than the maximum amount.
This type of facility is generally related to the average monthly card turnover processed through your card machine with different providers offering different percentages.  Some funders will also take into account your non card related income when agreeing their advance.
This is not a traditional business loan, but a merchant cash advance will utilise future card payment takings, making the best of modern day assets. A fee is added by the funder to the advance made and you repay that advance by giving a percentage of your daily card receipts directly to the provider, so you do not pay it back if you are not earning.
Use is not restricted to shops, pubs, restaurants and take-away food facilities. This product is popular with those types of business but we have also helped with unsecured finance. An example of business are MOT stations, hairdressing salons, car dealers, solicitors, garden centres, Bed and Breakfast, hotels. We have also supported many other small and medium sized businesses throughout the UK.
How your card payment terminal will fund your business
Most retail companies use card payment terminals for an increasing percentage of their sales. Electronic payments can be tracked and analysed easily. A merchant cash advance takes advantage of this, it has been proven that it works well for retailers.
Basically, a cash advance is an unsecured advance of funds based on future credit card and debit card sales. The lender works with the card machine provider. Merchant Account providers like Worldpay or Barclaycard for example. The merchant account provider will processes all your card transactions – to analyse your recent sales.
Because the electronic payment methods let the provider and user review sales data in a transparent fashion. The lender can get a clear view on the level of transactions flowing through your business. One of the real plus points of a merchant loan advance is that because of this transparency. There is no need for the directors or owners of a business to present a couple of years' worth of trading accounts or to go through the dreaded credit check. There are no credit checks with a merchant cash advance.
Benefits of our Loan

A

dvance 

Alternative
Merchant cash advance's hold a great deal of benefits to your business, it gives you access to business funds that may have been otherwise unavailable to your company. The benefits are clear to see as funding can be in placed and cleared funds in your business bank account within five working days. The are no need for business plans or cashflow projections. This is due the to merchant account provider having all the information needed. The real benefit is that there are no personal guarantees needed for the business owner so your home is safe should anything go wrong!
UK Business, sole traders, partnerships and limited companies have access to a fast Merchant loan advance with an 85 per cent acceptance rate. Sole Traders, Partnerships and limited Companies that qualify for the unsecured fast business cash advance. Funds can be expected can to be transferred to your business account within 10 working days.
These fast merchant cash advances can provide a quick cash injection to a business. They help with funding growth, purchasing new equipment, buying stock, or anything else a business requires to function. Business cash advances basically remove the financial short fall the business may have.
Repayments of the

 Cash Advance
Repayments on this merchant cash advance are designed to be flexible and inline with your business cash flow. They can be based on a fixed direct debit payment, or an agreed percentage of future credit and debit card transactions. This is repeated until the fast business cash  is repaid. One of the best reasons to use a business cash advance is it mirrors payments from your business. If your business does not make a sale then there is no repayment due. Business cash advances can be taken out up to a term of 18 months. These cash advances work best for any business that is seasonal that has ups and downs in sales. 
Apply for the

Best Cash Advance

Rates Today
If you have been trading for more than six months, your business could get some of the best finance rates available for a merchant cash advance. Simply be able to show you take more than £5,000 per month on card transaction. like to know more?  Please complete the online enquiry form.