Business Cash Advance is an alternative funding solution for merchants and companies that take card payments. This type of business funding can be used for any purpose and is calculated on your card takings. Borrow up to 100% of your future monthly card receipts. Gain finance with a Business Cash Advance from £5,000 to £200,000.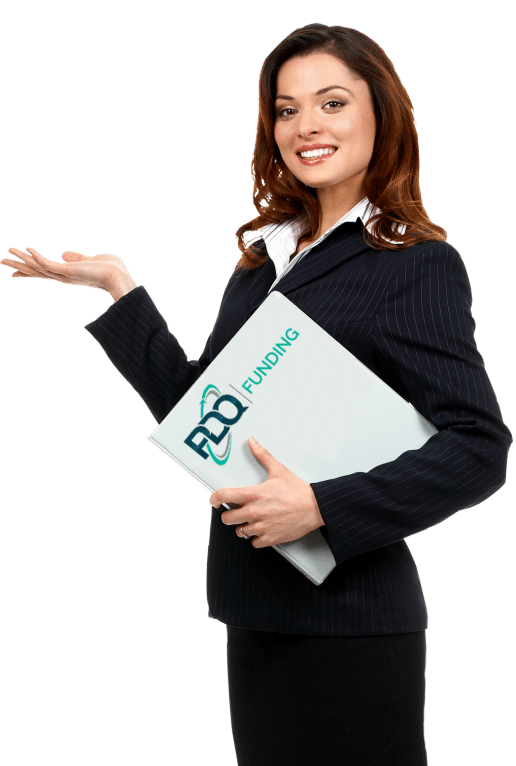 Business Cash Advance
Business Cash Advance from PDQ Funding is an alternative funding solution, also known as a merchant cash advance is a type of unsecured business finance. They are generally a short-term and flexible form of borrowing designed to inject working capital into a business quickly with repayments up to 24 months. We have provided cash advances to thousands of small to medium sized UK businesses with an alternative and affordable way to access unsecured capital for expansion, development or to improve cash flow.
As a business funding product, it is unlike any other form of business borrowing and uses your future card receipts and repayments are made automatically through your takings. Business cash advances are designed as a quick and easy business funding solution for small businesses. The cash advance can raise between £5,000 and £200,000 for your business. Unlike a regular secured business loan, there are no fixed weekly or monthly payments. You simply pay back a small percentage of your credit and debit card sales, which means that you only pay us back when you sell to your customers.
The financial flexibility offered through a business cash advance is often highly beneficial to business owners. The finance stain during quieter seasonal periods is no longer a problem with your agreed repayments always staying in line with the cash flow of the business.
You keep all of your non-card income, so cash sales, and monthly invoicing are not used as payments. Meaning you don't have to make any payments on top of the agreed card payments.
How Will It Benefit My Business?
Business cash advances are a cash flow funding solution, these can be used to purchase stock or fund the growth of the business. If your company needs a capital injection, a business cash advance can be ideal.
Being secure in the knowledge that you have working capital in your bank and can pay your debits or wages bill as and when they fall due is good practice for any business person.
This funding solution can usually be completed quickly usually in 48 hours, meaning you can react quickly to any unexpected expenses or opportunities. The improvement in cash flow can will make the funding of the business more streamlined and profitable.
The main benefit to this type of borrowing is it is free from personal guarantee. As the lender has clear visibility of future card sales, the security is taken on these.
How Much Can I Borrow?
Business cash advances from PDQ Funding have a funding limit of between £5,000 and £200,000. These amounts are dependent on your business needs and circumstances.
After four month of making repayments a top up amount is offered to ensure you have enough working capital funding available to grow your business.
We are usually able to confirm your maximum borrowing capacity within one hour of your initial conversation. Our cash advance advisers will answer any of your questions you may have on the funding product.
How Much Will It Cost?
Business cash advances are generally offered with an agreed repayment amount upfront.
Example of Business Cash Advance costs:
Funding amount: £27,000
Repayment amount: £34,560
Factor rate: 1.28
This can make an APR comparison slightly tricky but is counterbalanced by the certainty of cost upfront.
Repayments are generally set as a fixed percentage of revenue through PDQ terminal (card terminal) payments. This means we need the use of PDQ systems for raising this type of finance. Therefore you must take card payments for this type of alternative business funding.
Reasons to choose a PDQ Funding Business Cash Advance
Flexibility
Each business is unique to us, and that's why we don't believe in 'one size fits all'. We offer a broad range of business funding products which we can tailored to each business. If the cash advance isn't the right product for your your business, there is more we can offer.
Personal & Convenience
Our aim is to make your business grow. Detailed business plans are not needed for a business cash advance.
Fast decisions
We can guarantee a 24-hour approval, but this is all down to how fast you work with us.
Since we started to proved Cash Advances for Business, PDQ Funding have supported over 1000 UK Based business with unsecured business borrowing. These business have arrived at different stages of their growth, all looking for funding to help with growth and cash flow. The mix of different industries shows the clarity of a Business Cash Advance with its flexibility and speed to completion. Time and time again these business keep using our services for advanced funding as and when it is needed.
How Can I Get A Cash Advance For My Business?
It is really simple to get a Business Cash Advance from PDQ Funding. Basically you need to have been trading for at least 6 months, and have taken card payments of over £5,000 per month. Sole Traders, Partnerships and Limited Companies are welcome to apply for a cash advance.
The advance amount is usually based on your average month's turnover, so the lender will want to see your last few months of card sales. As with the example above, you'll have an advance amount and an agreed repayment percentage.
The main advantage of business cash advances specifically is that once they're set up, payments are made automatically. There's no monthly repayment to worry about, because every single transaction pays down the outstanding debt, and you'll know the total cost from the beginning.
Business owners often find that the repayments feel painless too, because rather than putting money aside you just carry on as normal, and the cash advance is automatically repaid. Business cash advance providers offer an online login where you can see the status of your cash advance, and many will offer top-ups once a certain portion has been repaid.
Complete the online enquiry on our website and a Business Cash Advance expert will contact you by return.