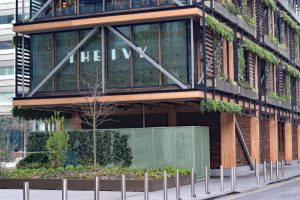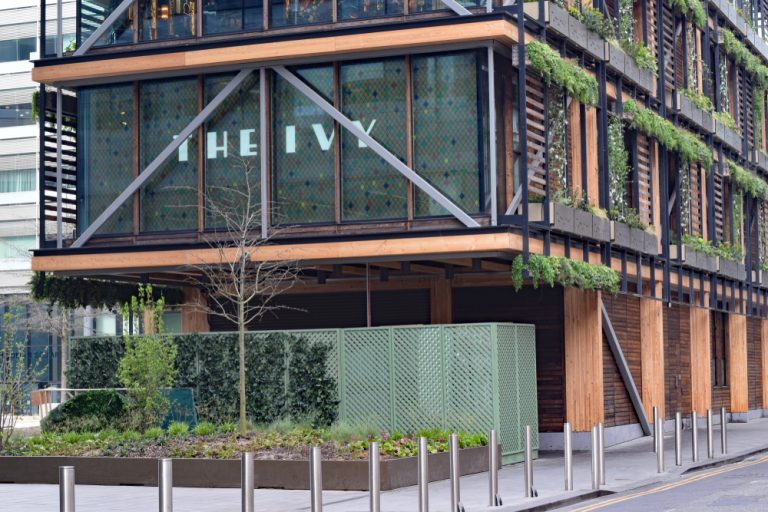 Manchester is a happening place – some would argue that it's the coolest city in Britain and take umbrage when you mention that rain. There's no doubt that it's a city that has reinvented itself repeatedly over the last 40 years and is now regarded as a great place to live and work, with a burgeoning restaurant and bar scene.
Take the Northern Quarter, for example. Once a wasteland of derelict and shabby industrial buildings, now the hipster heart of the city. Ancoats is on a similar upward trajectory and the area around Canal Street is popular and expensive.
Restaurants in Manchester
Modern day Manchester is a cosmopolitan mix of restaurants, street food, cafés and bars. Bangladeshi and Pakistani cuisine is still dominant on Wilmslow Road, Rusholme with the "curry mile". There is a Chinatown, with famed eateries like Yang Sing, but the place making the most social waves in Manchester is Tattu.
The success of Tattu
Tattu has enjoyed extraordinary success in Manchester since its opening just 4 years ago and has expanded to Leeds, Birmingham and Edinburgh. Now, of course, we're not here to dissect its menu and prices, its allergens and experiences, we're here to talk about its marketing.
Tattu has invested heavily in a distinctive website. They've eschewed Facebook and YouTube and focused all their social media energy on Instagram and Twitter. Each channel is managed expertly and their following and engagement is huge, particularly on Instagram. They've gone for social proof big time.
Google and Tattu
Less manufactured, but even more striking is Tattu's Google reviews – most companies would be delighted with 10 5 star reviews, ecstatic with 100 reviews, but Tattu manages 1,031 Google reviews. Now what this does to this incredibly successful company is propel them up page one and has them handily sitting at the top of searches for restaurants Manchester.
We know too that searches for Restaurants Manchester exceed 10,000 per month.
Tattu has ensured that its Google ratings places it in pole position.
How does this apply to your restaurant?
Your restaurant may have been running prior to Tattu's inception in 2015 or be newer, but the marketing principles are the same.
Whether you're a restaurant in Chesterfield or Chester, Nantwich or Norwich, you have to provide enough compelling reasons for people to spend their money, debit their cards on your food and drink.
Tattu have clearly invested in the website, their customer service and food. If the food they served was rubbish, they wouldn't have over 1000 glowing Google reviews or as many brand followers on Instagram and Twitter.
They've got everything sorted, like Brewdog did before them.
How you can get a Tattu?
Your fledgling business, your bar, your restaurant has to get the basics right – location, menus, customer service, pricing, ambience etc – but then has to grow what Seth Godin calls Tribes.
Any brand, established or new, needs to grow a tribe, a group of followers, who become brand advocates.
You need to invest in the right staff to deliver your social media expertly, so that the tribe grows. You need to avoid overtly selling on social media, letting the social proof of reviews speak for themselves.
To get over 1000 Google reviews, your brand, your products, your service, need to be exceptional. People will pay, even in recession, to eat out. They may postpone a holiday or a new car, but they won't refrain from eating and drinking out.
You've got to leave your tribe so impressed that they tell the world about it on search engines:
Real life reviews
Went to Tattu, Manchester last night for the first time on the recommendation of our 20 year old daughter who had recently been. Absolutely loved it. Great ambience, drinks and food. The staff seemed so professional and happy to be working there which really makes a difference to the whole experience. We had the set meal for two from the new winter menu and we enjoyed every mouthful. Drinks menu also excellent. The desserts, Wow!!! is all I can say. Thank you for a lovely Birthday evening, we will return with friends soon. Danni, our waitress was lovely and very attentive.
Or:
Do you really need to be reading reviews of this fantastic restaurant? One of the best restaurants in Manchester without a shadow of a doubt. Excellent waiting staff, fantastic surrounding and most importantly outstanding food. We had the mixed dumplings, belly pork and beef rib, all of which couldn't be faulted. Mains were sweet and sour and the honey ribs, again, both were excellent.
No one at Tattu, we'd imagine, is following customers home in Leeds, Birmingham, Edinburgh and Manchester and holding them hostage until they write a great review. Customers are perhaps being encouraged to do this, though at PDQ Funding where we help a lot of businesses turnaround their fortunes, we'd imagine customers doing it of their own volition.
Food is good tell others about it online.
Marketing of any business costs money. Tattu, and other highly regarded restaurants across the country, recognise that they need to invest. Invest in marketing so that footfall and profits increase.
Those Instagram and Twitter numbers are not a fluke – Tattu has invested heavily in getting followers and engagement so much so that the one branch opened in Manchester in 2015 now stands at four across the UK.
How can PDQ Funding help?
We are not a marketing company, but specialists in funding restaurant businesses like Tattu with a predicted called business cash advance.
If your company has been trading for more than 6 months and wants to take business to the next level, by investing in a great digital showroom with a bespoke website, social media accounts, you will probably need a cash injection.
If you want your restaurant to be the Tattu of your town, contact us today.