What Is A Merchant Cash Advance?
A Merchant cash advance is classed as an alternative funding solution which allows any business to acquire financial funds. It allows any business that uses a PDQ terminal to get an advance of cash against future credit/debit card receipts.
If your business needs an injection of working capital why not look at one of our credit card merchant loans.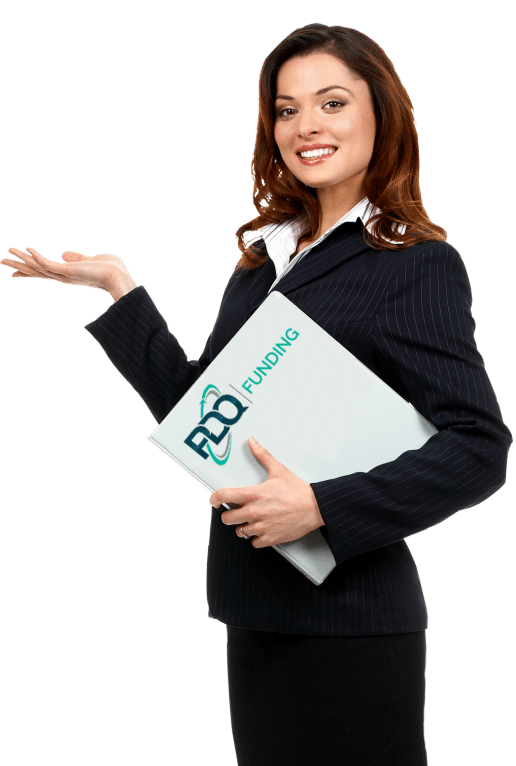 What are the benefits of a Merchant Cash Advance?
One of the main benefits and advantages of the product is its ability to be scalable. Every business owner runs into the need for working capital from time to time. But where do you go to get it, especially when your bank won't even consider your funding request?  There is a finance solution for businesses that take credit cards & debit card payments. In fact you could get cash from the sales you haven't even made yet.  Turn tomorrow's credit & debit card sales into today's cash flow. There is no faster, safer or easier way to get unsecured business funding. The business cash advance is classed as a short term working capital loan. This is because they have a term time of a maximum 18 – 24 month
1. The application process is easy.
Applying for this type of business finance is very quick and simple process. Applications can be made online, providing specific information and documentation related to your business, such as your Bank Statements and the last six months credit card processing statements. This shouldn't take long to complete, and most providers will respond within 48 hours. Such a simple process lets you stay focused on your business, rather than being swamped with hour-long applications that don't lead to any replies, while still having the opportunity to receive funds.
2. It gives you access to working capital, quickly.
Once approval of your application has taken place, the loan amount your requested will be sent to you within one week. Obtaining these funds in such a short amount of time enables you to start putting money back into your business and improve cash flow.
For example: Some business owners choose to invest in new advertising campaigns in order to reach more consumers, while others use the cash to purchase updated equipment to improve efficiencies. Those are just two possible ways to use your newly acquired funds. You could also give your office a much needed facelift. Simply paying off outstanding debt is one other good idea to keep the business debt free.
3. Your personal credit won't be affected.
Apply for this type of funding will not have a negatively affect your personal credit score. This is because you are not taking out a loan, you are simply selling future credit card sales for upfront cash. As a result, you won't have to worry about making monthly payments. A perfect credit score is not require to enable you to qualify.
4. You won't be as stressed.
Although owning a business is extremely rewarding, it comes with responsibilities. This can be extremely stressful, especially if the business is low on funds. Our fast and quick funding solution helps alleviate some of these pressures placed upon you. The cash advance will lower your stress levels as you will know you have the capital needed to pay people and supplies. A reduction in financial stress will enable you to enjoy your job again, and remember why you love being a business owner.
Is a Merchant Cash Advance a Loan?
A Merchant cash advance is not a business loan, it is an advance based upon the future revenues or card sales of a business. Unlike traditional business loans there is an APR with the business advance.
Rates on this type of lending are typically higher than other small business loan options provided by mainstream providers. Lenders in the UK approve 90% of applications, this is a higher percentage due to a lower risk criteria. Businesses must has a steady stream of credit card payments, monthly minimum of £5,000. Any business owner considering this option should make sure he or she understands the terms being offered so they can make an informed decision about potential ROI.
How Does a Merchant Cash Advance Work?
It works through an agreement set by the provider and the business, once the agreement is set the outlay of the credit card merchant loan. In it will be such as the payback, advance amount, and holdback percentage will be discussed and an agreement between both parties will be made.
When the agreement is made, the advance is transferred to the business' bank account in exchange for a future percentage of receivables or credit card receipts.
After the agreement has been made you business agreed on the percentage of revenue through credit card purchases are withheld according to agreed the percentage. The withheld percentage will pay back the amount that was initially borrowed. This practice will continue until the advance has been paid. Access to a business owner's merchant account eliminates the collateral required for a traditional small business loan.
The repayment percentage is a daily balance from the account, meaning that the more payments made (transactions) the faster the advance is paid off. This rule also applies if the business has fewer transactions in a particularly slow term. The balance will still be getting paid but within less time. Meaning the business pays back the advance that is tailored directly to the business intake of merchant cash deposits.
How Much Does a Merchant Cash Advance Cost
In this example, the direct lender offers to buy £25,000 worth of future card sales for £20,000, at a repayment percentage of 20%. So £20,000 of working capital is what you get now, and £25,000 is what you'll eventually pay back.
You might look at these figures and think "I'll be paying 20% interest", but that's not the case. With a merchant cash advance, repayments are taken from your revenue — so the 20% figure doesn't refer to interest, but rather the proportion of your revenue that will go towards paying back £25,000.
Customer Number 1 pays : £20; you keep 80% (£16) and the lender gets 20% (£4)
Customer Number 2 pays : £156.00; you keep 80% (£124.80) and the lender gets 20% (£31.20)
Customer Number 3 pays : £375.00; you keep 80% (£300.00) and the lender gets 20% (£75.00)
Once the above three transactions have taken place, you've made repayments of £110.00 (4+31.20+75.00). We are sure you will have more than three transactions in an average day. This is just a quick repayment example to demonstrate how it works. The key point is that each of these transactions chips away at the £25,000 repayment amount.
The most important thing to understand is about the method of repayment, this is done on a proportional basis. As a business you pay back more when your revenue is higher and less when things are slow. The great benefit is that the total cost of finance doesn't change. The amount of £2500,00 is always being paid down and without any compounding interest.
This method of repayment means that cash advances are more flexible than business loans, because instead of a fixed monthly repayment that has to be met regardless of your sales, the amount you repay goes up and down each month in line with your sales.
Is a Merchant Advance Right for My Business?
Cash advances are perfect for business that take a steady stream of debit and credit card payments daily. If a business is wanting quick access to funds if you are looking for capital contact us today via our form. Credit requirements are typically less than a small business loan. It could be an option for a business that does a lot of credit card transactions every month but has a weak credit profile.
Applying for a Merchant Cash Advance
Applying for working capital from PDQ Funding takes just a matter of minutes, and our dedicated commercial finance account managers are on hand to help with anything issues you maybe confused about. If you need guidance through the application process, we are happy to assist and help with on 01246 233108.
Step 1:
Click to apply. You will be redirected to a page where we will ask for more information about your business, including:
The name of your business
Number of years your business has been trading
Your businesses average monthly turnover
The amount you are wanting to borrow
Step 2:
The next step involves your personal details so we need the following information:
Your title, first name and surname
Position in the business
Your contact telephone / email details
Step 3:
Carefully read through the terms and conditions, once you are happy and wish to accept them, 'click a quick quote'. At this stage your application will be reviewed quickly by one of our business account manager.
Step 4:
A call and email from one of our dedicated account managers to discuss the terms of your loan agreement will be made within 24hours.
Step 5:
Carefully read through the terms of agreement and sign the relevant documentation ready to return to the lender. Funds will be assessable within 48 hours for completion of acceptance of your application form.