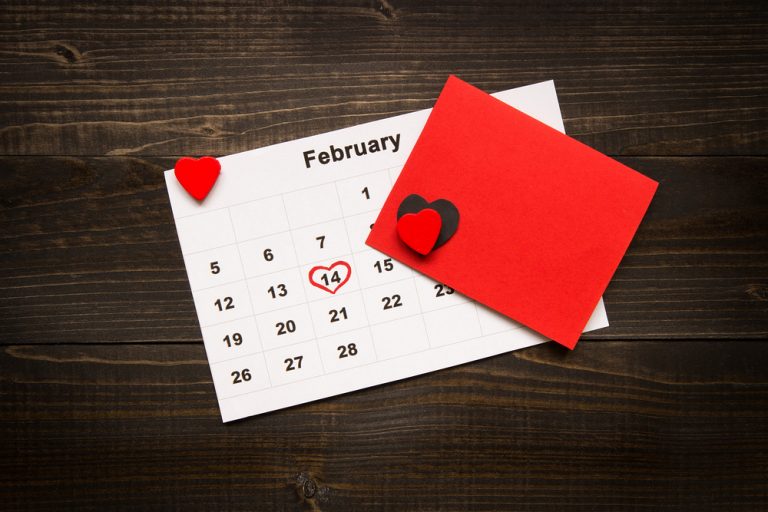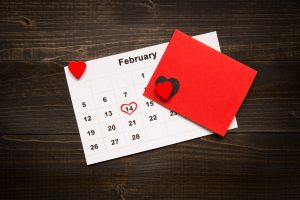 Most business owners have an up and down love affair with their venture. When it's going well it's great, but when the tough times come along you can sometimes feel like giving up.
This February 14th you should fall back in love with your business, it's still early in the year and just a few quick, positive changes could make all the difference to the way you're feeling about your company.
Valentine's Day is an excellent opportunity to connect with and express your love for your customers. Here are our four Valentine's Day marketing ideas that are unique, creative, and filled with love for all.
Hearts, chocolates, and jewelry could still be the most popular Valentine's Day gifts, but millennials and Gen-Z's idea of Valentine's day has evolved. Customers now consider Valentine's Day an opportunity to express and share their love with their romantic partners as well as family and friends.
Valentines Day 2022
Not only can you use Valentine's Day campaigns 2022 as a smart marketing ploy for your business, by offering customer incentives, rewards, etc. you can also take inspiration from the time of year and celebrate everything that's currently going right from your business' perspective.
Keep in mind that consumer spending has increased over the Valentine's Day period by roughly 25% since 2015, making it an ideal time for you to develop a strong marketing strategy in order to take advantage this February. There is also interest to be found in viewing the figures of gender-based spending, as on average men spend much more than women around this time of year.
Finder's research found these statistics on the matter, "Of those who will celebrate Valentine's Day this year, men look to be the bigger spenders. Guys plan to spend around £44 on average, compared to £26 for women. Men were also almost 3 times more likely to spend serious cash, with 9% planning to spend more than £100. Only 4% of women planned to spend the same. Ladies are more likely to be celebrating Valentine's Day without spending any money, with 20% of female respondents planning on leaving the wallet behind on 14 February, compared to 16% of men. The same percentage of men and women (21%) reported they would not be celebrating Valentine's Day this year".
Charming marketing
If you're the female owner of a small business, you likely conduct some form of email marketing to help get the word out about your company. Valentine's Day can be the perfect time to go that extra step and connect with your consumers. Why not try sending some Valentine-based emails out to old clients in an attempt to get them to rekindle the old business flame you once shared with them?
Give your email valentines marketing theme of love or romance to build a connection to this time of year, you could do this by using a pun in the subject line, therefore further enticing your customers to interact with your offerings. If you travel down this route, ensure the body text of your email follows in the same footsteps of the theme, so that it can present itself as legitimate and timely. A subject line that doesn't match the body text will simply look out of place.
Social Media accounts are another prime target for Valentine's Day marketing. It helps that audiences mostly go to social media to consume a more relaxed business environment, allowing you to get more creative and fun with your posts around this time of year. A host of company accounts will be doing the same so you won't catch yourself being the odd one out with this marketing strategy.
Be socially active
Speaking of the modern valentines day marketing scene that is social media, be sure to only use relevant hashtags throughout this time of year. Don't attempt to cram in everything to a single post, hoping to appeal to the masses, it won't work. Spread out your social media posts and stick to your usual posting schedule for the best results. You can be more playful with your writing than usual when it comes to the actual content of your posts however.
The best marketing campaigns are always the most memorable ones.  An example of this is the hashtag Coca Cola uses: #ShareACoke. The idea behind this hashtag was to coincide with the Coke bottles that featured different names on them and it worked brilliantly. It saw a huge increase in sales for the company and is still now the ultimate example of effective social media marketing. It was short, catchy, and memorable, everything that a marketing hashtag needs to be to have any chance of truly connecting with a large audience.
The engagement with consumers you can build with a strong social media presence is unmatched in today's society. So being active across a range of social platforms and sites is a wise choice to make for the modern day business owner.
Don't hang the singles out to dry
Remember that while you're making your best efforts at effectively marketing to lovebirds this Valentine's Day, many of your consumers may in fact be single. Don't leave them feeling left out! If you can offer any kind of deal that will positively impact people that aren't in a relationship, then you should do. Or better yet, come up with something universal that will feel rewarding to all, regardless of relationship status.
Running campaigns or giving out vouchers of some kind that will be applicable to everyone is a good way to get around this. Don't solely focus on couples, everyone can still be a marketing target for your business if you incorporate them properly.
Know your products
If your business is located in the retail sector, you could create a last-minute gift guide for shoppers. This will not only give customers ideas that they're lacking themselves, but also put your products in the shop window. This can be an effective method of business for you to initiate. It's limited market research for you, as by this point consumers will be after anything with the right product price.
Create a marketing plan before releasing information to your consumers about potential offers over the Valentine's period and make sure you know everything there is to know about the products or services you're attempting to sell. Whether it's Valentine Day cards or jewellery, you'll need to be ready to answer potential questions your consumers have about the items up for sale. So, don't just get a load of stock in that you think will sell, read up on it first and make sure it's a good fit for your company.
What's the date again?
It can be useful for businesses to create an online calendar that tracks holidays and celebrations throughout the year so that you know what content, products, and services to release at what time. This will help you to prepare marketing materials and the like in advance of the date you want to theme work around.
Use this time wisely, creating research documents and marketing plans that appeal to your target audience. Forming draft social media posts, such as Tweets, can help to give you more time once the significant day arrives. This kind of content marketing should be completed a week or two before the event takes place, allowing you enough time to complete it properly. It'll also let you get the appropriate, up-to-date research conducted.
Show your business some love
Whatever the current state of your business is, it should take an event such as Valentine's Day in it's stride and work out how to market appropriately around it. You can do this by evaluating your situation honestly and rethinking your business strategy. If an event like this one can boost your business, then go all out for it and reap the rewards while you can.
The most important aspect is maintaining the passion of running your business. If you lose the momentum your business demands to maintain stability, it'll fall down. You must harken back to the early days of when you were first creating your business and find that fire once again. Take a step back and assess the current state of your company, allowing yourself time to consider where improvements can be made.
Revitalising a business can be a challenging time, but it can also add some much-needed excitement and creativity into your working life. Much like going back to the time when you were first developing your business plan, you will once again be coming up with techniques and money making methods to develop your company. This may give you the mental recharge you've been seeking, and the positive effect it has on you is bound to make a major impact on your company.
Give your business the gift of a cash advance
If your business needs a cash advance in order for it take the next step in its revitalisation, then you should consider contacting PDQ Funding. We're a market leader in funding the restructuring of companies, so get in touch and speak to a friendly member of our expert team today.