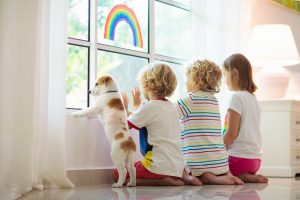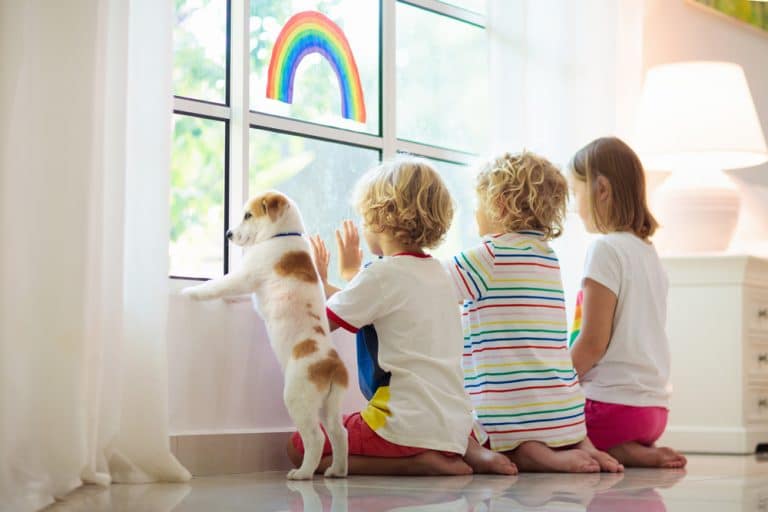 If your business is facing extreme financial difficulties throughout the Coronavirus pandemic, we're sure that you'll be very aware that you are not alone in your struggles.
The truth is that businesses all over the world, including those located in the United Kingdom, are facing are massive uphill battle, even now, as we reach a point where the virus has been around for the most part of a year.
One funding option which you may not have previously thought about however, is the unsecured business loan. This type of loaning is completely collateral-free, meaning that you won't be weighed down by the risk of losing your personal possessions or home. This is what gives it such an edge over a high street bank loan for example, which comes with a much costlier set of risks.
Small business owners in every industry need capital to survive, and although there are various working capital options available, not everyone is eligible for a loan. In fact, new small to medium sized businesses often struggle to find banks that are willing to lend them money. Unfortunately, new businesses typically don't have the credentials to prove themselves trustworthy in the eyes of many traditional lenders, thus making it difficult to obtain that all-important business funding.
Using an unsecured business loan for COVID-19 growth
By using an unsecured business loan, you'll be giving your business venture the financial boost it has been searching for throughout lockdown. Now that the UK has entered a second national lockdown (slightly different rules apply to England, Scotland and Wales) the financial troubles are once again bubbling up throughout all different areas of industry.
If you're finding that you're lacking the funds to progress your business and need help from elsewhere, so that you can make purchases, get hold of new stock, or even hire new staff members, this is the perfect form of loaning for you. Choosing an unsecured loan means that you will have no collateral attached to it, taking off a massive amount of pressure when compared to a secured loan, that you'd get from a high street bank, for instance.
With unsecured loans you credit score and personal guarantees of any kind are not normally needed, which makes it a solid option for those among us that have a negative history of running a business. This kind of loan can be a chance for those people to avoid mistakes they've made in the past this time around.
Don't worry about not knowing when you'll repay the loan, this will be pre-determined with your chosen loan company. You'll make the payments at already established dates and with interest rates that have already been agreed upon, meaning there'll be no nasty surprises waiting for you at any point in the future.
Taking out an unsecured business loan makes things pretty straightforward in the eyes of a businessman or businesswoman that simply wants to steady their financial ship while finding their way through this second lockdown. This is what makes it the perfect solution for small businesses that simply need a helping hand financially.
Why is this helpful to me right now? Getting through lockdown 2
If your business is located within the retail sector and you're wanting to capitalise on the likes of Black Friday and the following Christmas shopping period, despite having your physical store being temporarily closed down, an unsecured funding method will be perfectly suited for your situation. The way you can get your business through lockdown 2, while also capitalising on these huge money-making shopping events, is to use the cash from an unsecured business loan for two different reasons. We will now talk you through these two key reasons as to why obtaining an unsecured business loan will undoubtedly help to save your business from further suffering throughout the remainder of this current UK lockdown.
Reason one: The funds you receive through the use of an unsecured business loan will both bolster and stabilise your company. You won't be in a permanently worried state in regards to your business finance levels, but rather allow your sense a much-needed sense of comfortableness and flexibility throughout your business, in terms of its financial structure. This may be something you have not been able to experience since early 2020, before the COVID-19 virus kicked in.
Reason Two: You can use the funds from an unsecured business loan for whatever reason you like. This means you can use the funds you obtain via a loan application to employ more members of staff, purchase new stock, upgrade your current workplace equipment and upgrade to up-to-date technology. You could upgrade and improve your online presence so you can still partake in Black Friday for example.
The Business Cash Advance
Business funding of this kind is great for all kinds of businesses, so if you have an idea of how you'd like to use the cash and want to know more about how you can apply for this type of funding, get in touch with PDQ Funding today.
You'll speak to an expert member of our team and you'll be informed of all the details within this funding option. If you'd like to discuss anything further, or even get any advice on how you'll use your funds, you can choose to do that and we'll help you to the best of our abilities.
To summarise
An unsecured business loan or cash advance is most certainly the answer for many small businesses to get through the second lockdown in the UK, which may end December 4th, but the chances are that it'll go on for much longer than that. Getting a boost of funding that comes with a very small level of risk is the perfect way to sure up your limited company or small business financially. Be sure to shop around online for the very best loan you can possibly get, but we can almost guarantee that you won't find any company that can get you a better deal than PDQ Funding.