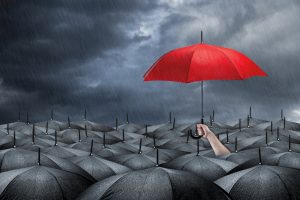 The unique selling point of any company is often what defines whether it'll be successful or not. If you lack something unique that'll help to bring customers to your small business venture, you'll likely have a short-lived career as a business owner.
However, we want to help you further understand how to develop a unique selling point and get a tighter grasp on just why they are so important. In order to make that happen, we'll be walking you through a series of tips and tricks, as well as some key information that's worth analysing.
What is a unique selling point? 
A unique selling point, or unique selling proposition as it is sometimes called, is the factor that separates one business, or product sold by a business, from all of its competitors. Your business' unique selling point should be something that instantly identifies with the company itself and offers consumers something that they can't get anywhere else. Perhaps you sell certain types of products that can't be found elsewhere or you offer a service that is far more affordable than your competing businesses. Whatever it is, your unique selling point must be strong, so that it can attract people to your business and in turn make you more money.
Why do I need a unique selling point?
If you're wondering why you even need a unique selling point (USP), then you still have much to learn, and should possibly hold off on that business idea you've been wanting to pull the trigger on for a while now. If you don't first develop a unique element of your business that will appeal to the masses, there will be no point in opening the doors to your new business. Although, you shouldn't be too disheartened by this information, as after learning more about them, you may find you're coming up with your own in no time at all.
Basically, you need a UPS in order to attract people to your business; it will help you give consumers a need for your products and services, and a point to spend money at your business' premises. Without offering people something they actually need, you'll find that many potential clients and customers see no point in your venture, and therefore have no reason to spend money buying products from it. The way you change this default way of consumer thinking is by offering a unique selling point: something only offered by your business.
Basing your business around your passions can give you a unique selling point
If your business is based on the thing you are most passionate about in life, you may find it is easier for you to stand out from the rest of the crowd. This is because you'll have prior knowledge that you can bring to the table before even beginning to develop your business plan, as well as being aware of what is already happening in the sector, so you'll know what to veer away from should you need to.
By setting up a business based on something you love and have a strong passion for, you'll be pouring more of your heart and soul into it, so every young business hopeful should start off by pursuing their passions. There is very little point in going into business just for the sake of it or simply to make money from a platform that won't peak your interests. Remember that you're going into business to carve out your own path, so it might as well be down a route that's worth travelling down.
Also by building your business around your own passions, you may just be able to find a niche in the market in an area you're well-informed about. This will save time on market research, as well as likely awarding you with that unique selling point many young entrepreneurs struggle to find.
How does having a USP help my business?
Having a unique selling point attached to your business really helps it to go back to basics. You will be able to go right the way back to your original mission statement and market analysis, in order to get your venture back up to speed. That is why either discovering or rediscovering your business' USP is extremely important for firms that have lost their way a little bit over the years.
By reverting back to your original USP you'll get your venture truly back into the swing of things and gain customer attention for all the right reasons.
It can help to problem solve 
If you have run into issues around not having something that makes your business stand out, you may want to look into how a USP could solve those types of issues for you. The truth is that if you're failing to narrow down a target audience or bring in the attention of a wide range of consumers and customers, it is likely due to the fact that you either do not yet have a unique selling point or that the one you're currently deploying isn't strong enough.
With that being said, you can always fine tweak it; nothing is set in stone from the second you confirm it, you should feel free to make changes as you see fit.
Make sure you own the USP 
Your unique selling point should both start and end with your business venture. If it is being repeated elsewhere or you have taken it from another company, it will not be unique and therefore it will not be fit to serve its purpose. You have to have something that is truly one of a kind for it to bestow its benefits onto your firm. Of course, this is extremely difficult, and it'll take a lot of hard work to develop you USP, but it will always be worth it in the end.
Be sure to own your unique selling point, because if it isn't really unique to your company, then it won't deliver the desired effect.
How do I communicate my unique selling point? 
There are many ways a company can communicate their USP to their customers and potential customers. A few commonly employed methods include:
Advertising – Traditional media advertising and brand marketing campaigns can be a good way for a new business to get their brand in front of their target audience and communicate their USP.
Social Media – Social media is becoming a large driver of brand awareness for many companies. Having a strong presence on social networks and working with social media influencers can be a way for companies to communicate their USP.
Content Marketing – Creating interesting or viral content that also talks about how and why a company is different from the competition can be a good way to communicate USPs.
Digital Marketing – For an online store or digital business the USP is often presented as the tagline of a web page or as a bulleted list on a product page.
Search Marketing – Improving a website's SEO and ranking for key terms in search engines such as Google can be a good way for a company to generate visibility and communicate their USPs.
People should know what it is right away!
A great way of telling whether or not your unique selling point is being effectively communicated with your audience is if they can identify what it is right away. Maybe you offer free delivery regardless of the price of an order in the UK. If that's your unique selling point and people don't understand that before they make a purchase, you need to find a way to start communicating that idea better from this point on.
People should be coming to your business for the unique selling point, as well as the products and services you have to offer to them. Make sure you're using social media, digital marketing and everything else we have mentioned above to push it forward. It is your job as the owner of the business to communicate this message, so get to work on doing just that.
Look at what's working elsewhere
By conducting the proper amount of market research, you'll be able to analyse the habits of your competitors, as well as seeing what they offer and how successful or unsuccessful that is for them. Not only that, but you'll be able to keep an eye out for what it is that makes them unique as businesses, so don't be afraid to take inspiration when you see something that you like. However, this is where you have to remain careful, as developing a unique selling point effectively, heavily relies on you being unique in your thinking. If you outright copy one of your competitors, there will simply be no chance of you being able to connect with an audience in a new way. Take inspiration, but put your own twist on everything that you choose to do.
Think about how to appeal to your target audience
Your unique selling point should be something that directly caters to the ideal target audience of your products and services. Of course, you'll have a target audience in mind before your business goes live and opens its doors to the rest of the world, though you should be attempting to connect this to the USP of your company. By doing so, you'll allow yourself the time needed to ensure that you're able to develop the right strategy which shows off the differences between your own venture and others, as well as confirming to your audience that your ideas are designed with them in mind. 
Examples of famous USP
Here are three unique selling points of famous brands from around the globe. You should study these, as well as many others so that you can continue to see a widened variety of them and just how they can work in different ways. For example, some are promises made by brands to their customers, whereas others are rather quirky and even quite silly, but that is often what makes them so unique and separate from other businesses in their respective sectors.
 Domino's Pizza –
"You get fresh, hot pizza delivered to your door in 30 minutes or less or it's free."
M&Ms –
"The milk chocolate melts in your mouth, not in your hand."
FedEx Corporation –
"When it absolutely, positively has to be there overnight."
When you begin to develop your brand's unique selling point, you should attempt to show it off to your friends and family members in order to get some early feedback that won't cost you a penny, but might end up making you a lot of money in the future. Don't just think of one idea and push that as far as it will go, instead develop 5-10 and test them on people to get their natural reactions before letting them loose to the general public in the UK
Add clarity to your messaging
It's imperative to realise what distinguishes you and places you ahead of your competitors within the same marketplace. By having a reasonable and clear USP, your marketing and promotion schemes will become more grounded in light of the fact that you have an unmistakable vision of the message you need to convey. Other than that, a USP also helps you by distinguishing a reasonable bearing for your business and assists you with building up a business personality that is extremely clear to your customer base. This likewise helps your customers and the business community to recall your reputation and brand.
Be that as it may, a few organisations often find it very difficult to depict themselves in just one unique selling point. They don't know precisely what it is they offer that the customers can't discover elsewhere. Finding that something explicit that characterises you is a troublesome inquiry. However, if you ensure that all of your messaging is clear and concise, you'll give yourself a great chance of connecting with your business' target audience.
Maintaining an Effective unique selling point
For most organisations, building up a USP isn't simple, however it is indispensable and the strength of your USP is without a doubt what will decide the level of your future achievements. Accordingly, it merits requiring some investment to get it directly from the start and continually screen its viability.
Your USP needs to incorporate a suggested guarantee of an advantage that is extraordinary to your item or administration and convincing enough for imminent clients to need to explore your business further as their possible provider.
Comprehend your intended interest group
Most importantly you need to truly comprehend your intended interest group and keep away from the snare of attempting to be everything to all men. Who are the gathering of individuals who are well on the way to be keen on your item or administration and help gotten the message out about your business? These are individuals that your USP should be created for. What do they require from the commercial centre in regard to the item or administration that you offer; would they say they are hoping to save time, to discover master guidance or is a provider that they can trust at the highest point of their list of things to get?
What do you progress admirably?
When you understand what your audience are searching for, you ought to have the option to take a gander at your business' qualities and cross reference from there. Have a look at how well your rivals are addressing the requirements of their client base and draw comparisons from there. Your USP doesn't really need to be something new; one of your rivals may well as of now stand firm on a foothold on the lookout for a specific USP, however in the event that they are under-following through on that USP and you feel that you can improve, at that point that would be sufficient justification for market passage.
Consider every contingency
Think about every one of the potential requirements of your forthcoming clients. Are there any that your rivals don't yet endeavour to meet? There are businesses where buyer needs are continually changing because of changes in enactment or latest things for instance.
Consider any progressions that might be going to your industry inside the not-so-distant future and assess any chance to build up your USP around these changes.
Test and refine your USP
Your examination and figuring time ought to ideally yield a couple of potential points from which to make your position. When you have those conceivable USPs as a primary concern, you need to create solid explanations that put each USP across to your intended interest group. Thinking of a picture for every thought will likewise help rejuvenate your USP.
Whenever you have arranged these proclamations and pictures, give them a shot on a small bunch of expected clients and get their input on the various thoughts you have for the situating of your image.
Impart your USP to your market
Your USP ought to be at the front line of your brain with all that you do as it requires to be the premise whereupon you structure your image. It ought to be the driver behind the manner by which the organisation and showcasing methodology are created. Along these lines, regardless of whether you are concocting a name for your business, planning your site or thinking about the kind of individuals to utilise, your USP should be your point of convergence for motivation.
Try not to change your USP too consistently in light of the fact that the thought is to assemble a fruitful brand on the rear of a powerful USP. All in all, assuming it's working for you, that is incredible information, there's no compelling reason to continue to transform it to stay away from stagnation. Recall that individuals become exceptionally appended to their attempted and confided in brands and an excess of progress can be destabilising.