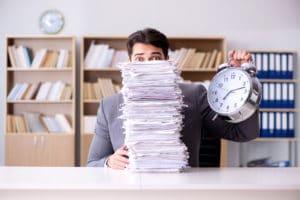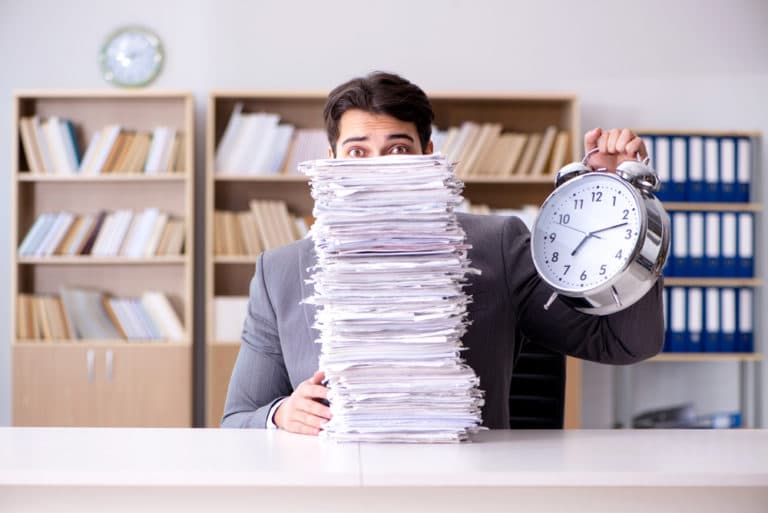 New guidelines are to be put into place for UK workplaces in order to allow people to make the return to their jobs. These will include staggering of shifts, curtailment of hot desking, and lifts that will be kept half empty at all times.
The changes are said to be to help people with their income and personal wellbeing, not only to improve the current state of Britain's economy. I assume that just as many negative reactions will meet this news as positive reactions, but we must all understand that many people are in difficult areas financially, and therefore will be happy to be able to start earning money again. Business owners will be particularly happy if they're once again allowed to re-open their doors to customers soon.
The new workplace guidelines
 It isn't only excessive amounts of hand washing that workers will have to demonstrate while they're back at work, there are a set of new guidelines which must be followed, to ensure both safety and fairness for the people that will soon be set to make a return to work.
The details of the draft guidelines can be found on the official government website. These proposals are included within several documents that have been drawn up after consultation with executives, trade unions and bodies.
The proposed new guidelines suggest that companies will have to ensure workers are working staggered shifts and staying at least two metres apart from other workers, this will likely be done with tape markings on the floor and at certain desk areas. Not only will these rules have to be upheld while people are working, but also during lunch breaks, as well arriving at work and leaving from it. Staff will even be told to avoid sharing items such as pens and the like, until told otherwise; face-to-face meetings will also be on the list of avoidable situations in and around the workplace environment.
Human contact
For those workers whose job entails human contact on a day-to-day basis, such as working in a bank, or in a shop with customers, must be protected by a plastic screen. These companies will also be told to make an effort to provide further parking spaces and areas, so that staff members don't have to rely on lifts from colleagues as much as in the past. Of course this doesn't help those that need to take public transport in order to get to work regularly, but you can appreciate the government's thinking in this department.
One of the biggest challenges for businesses that are making some kind of return in the near future, will undoubtedly be keeping staff members apart from both other members of staff, and members of the public. For companies that have to deal with both, such as high street shops, the difficulties will likely be quite high due to this, and for safety reasons I expect they'll take a similar approach to that of supermarkets.
I believe that shops will only be allowed a certain number of individuals within the store at any one time, in order to keep up with social distancing best practises.  Customers will have to queue up outside each store, just as they've had to at many supermarkets and convenience shops.
Cleansing practices
 A much higher level of cleanliness must be achieved than before, and that goes for all different types of businesses. All companies will have to make sure that surfaces are being wiped down throughout each working day, this will take a lot of time and effort, but must be done to ensure the safety of people working and visiting the buildings that will be once again active.
Health checks will likely be needed from the workers themselves before each shift they're going to work. If you start to show any signs of coronavirus or any symptoms of covid-19 at all, you'll need to let people know and stay at home until you can be sure that you're either fully recovered, or do not have the disease on any level.
Working from home
For people in office jobs that have been able to work from home for the past few months, life will probably not change quite so quickly. With people's safety still in the mind of the vast majority of employers, if you're able to complete your work to a high degree from home, you should be able to simply continue doing so. This way you are not putting yourself at risk and you're not damaging other people by any means; if all your work requires is computer and internet access, luckily we're in a day and age where so many of us have this in the comfort of our own homes.
Besides, working from home or remote working as some people like to call it, was becoming more and more popular before the government forced the UK into the lockdown we currently find ourselves in. The reasoning behind this was because people were showing signs of great productivity whilst working from home, and it was also saving businesses money on office spaces, etc.
It was discovered by the BBC that over the past 10 years there has been a gigantic growth in the number of people choosing to work jobs from their own homes. They say, "More than 1.54 million people work from home for their main job – up from 884,000 ten years ago, according to the ONS Labour Force Survey, the largest study of employment circumstances in the UK".
It can be a positive thing for workers and even give them more motivation to perform to a high standard, as they may enjoy the freedom it provides them with. In surveys conducted by the BBC, it was found that 55% of people working from home found the increased flexibility to be the greatest advantage of the scenario.
The Telegraph even site this new working from home trend as being the new norm, which is something that will definitely prove to be true in the not so distant future. The Telegraph reports, "Employers can see benefits in the move away from a nine-to-five workforce with their jackets hung on the backs of their office chairs – many citing improvements in productivity and staff motivation and retention by offering more flexible ways of working".
The return is upon us
Going back to work will be a scary thought for many of us to process, but the government is having to take action to try and somewhat save the economy from it's ever-falling state, due to the lack of overall workforce, businesses having to either temporarily or permanently close down, and people generally spending less as they stay at home on an almost permanent basis.
For some however, returning to work will be a joyous experience for many reasons. People will once again be able to receive their full wage, rather than the government-given 80% that many are currently getting, and they'll be able to leave their homes each day, which is a positive boost for many people, as we've all grown tired of being stuck in between our four walls by now
Update: pubs and restaurants are returning
Pubs and restaurants are set to reopen across England in July, thanks to the relaxing of the two metre social distancing rule. Prime Minister Boris Johnson announced that the rule will now become a one metre plus endeavour, allowing businesses such as pubs and restaurants to accommodate more people. This means it'll make sense for their business to reopen in most cases, as they'll be able to get a reasonable amount of customers inside their premises without too much damage being done.
Of course, the 'stay alert' social distancing guidelines will have to continue to be adhered to, in order for the opening of businesses within the hospitality industry to be a success. If we begin to see an increase in Coronavirus cases, you should trust that it won't be too long before the decision to reopen these businesses is reversed.
When will the reopening take place?
 As predicted, the reopening of businesses such as these was never too far away, the UK government were simply waiting for an opportunity to do so. The 4th of July is the official date that has been given for the reopening, which happens to fall on a Saturday. This is why many are expecting the streets of towns and city centres to be flooded with people; it's the weekend and that could lead to complications with social distancing.
It may also be bad news for the owners of pubs and restaurants, as many have voiced the opinion that reopening at the start of the working week would have allowed them to ease back into business, instead of feeling the force of a busy Saturday night, where people haven't been able to go out for over three months.
The restrictions in place
Of course, the return of these businesses wont be without their restrictions, as mentioned before, social distancing rules will have to be strictly followed, which may be problematic when customers are drunk and not in full control of themselves. But, the changes will mainly include alterations to shift patterns, mandatory table service to help keep people away from each other at bar areas and the like, as well as hand sanitiser stations at the entrance of premises buildings.
There's some further changes for the customers too, they'll have to give their details to members of staff in order to make tracing easier if more people develop Coronavirus. These details will include their names and addresses, etc.
The rest of the UK
The remainder of the UK have smartly been more cautious than England, and they will choose to wait a little longer, to make sure the virus is being kept at bay before fully some of their hospitality services.
The BBC has provided the following information:
In Scotland, beer gardens and outdoor restaurants will be allowed to reopen from 6 July. Pubs and restaurants will be allowed to use indoor areas from 15 July,
The next review of Wales's lockdown measures is due on 9 July.The Welsh government has promised talks with the hospitality sector about a "potential phased" reopening of pubs, cafes and restaurants, but no dates have been given for that happening
In Northern Ireland, pubs and restaurants can open from 3 July
Will this be the right thing to do at a time where we seem to be getting the R rate down and finally developing some progress at restricting the spread of Covid-19? Only time will tell now that the decision has been made. We possibly should have waited a little longer to be sure that a second wave won't be on the way, but it may prove to be a success. It'll certainly be welcomed by most pub and restaurant owners, that's for sure.