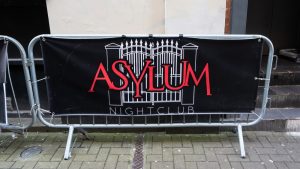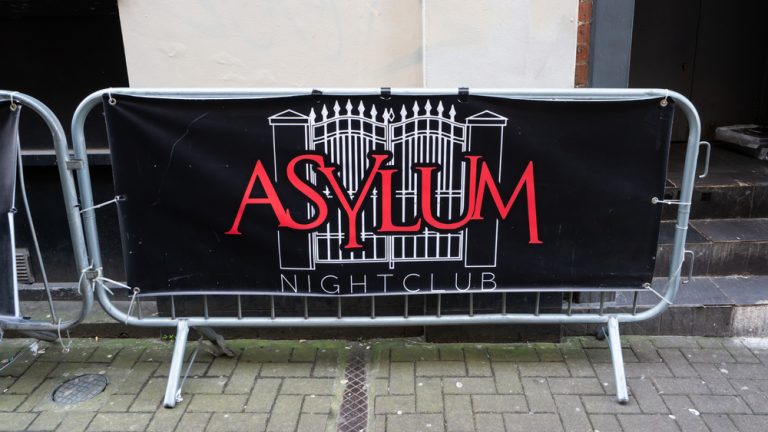 Nightclub owners within the UK have made it clear that without a positive decision being made regarding their reopening soon, around 750,000 jobs could very possibly be lost.
Without being able to reopen to the public in the near future, nightclubs all around the UK will ultimately have to close down, as they simply cannot survive without taking any income.
Like most businesses within the UK, nightclubs have been hit heavily in terms of their financials the extent of the impact Coronavirus has had on them. Due to the nature of what a nightclub is designed to do (bring lots of people together in a small, confined space), they haven't been able to reopen and likely won't be able to in the near future either.
The fact of the matter is that it'll be extremely difficult to allow a nightclub to function normally, or anywhere near normally, while ever the virus continues to be present in our country. Though, nightclub owners have been making some thoughtful suggestions in a desperate plea to the government, which they hope will result in them once again being allowed to open for business.
The suggestions have been made
 In a last-ditch attempt to save as many night life businesses as possible, nightclub owners have been trying to come up with ideas that could allow them to function in a safe way if they were in fact able to reopen. The ideas and safety solutions that have been extensively mentioned thus far have included, getting customers to dance in face masks, performing temperature checks at the door before entry, and getting bouncers to patrol dance floor areas so that they can ensure social distancing is being adhered to.
Of course, there would be no guarantee to people's safety that visited a nightclub, but that's the same as any other business that's been allowed to reopen over the past few months. The key difference is that in a nightclub social distancing will inevitably be more difficult to enforce. Such a large amount of people, close together in a limited amount of space seems like a recipe for disaster.
The concerns continue to grow
It seems as if it's do or die for UK nightclubs now, as if they're not allowed to open in some sort of capacity soon, it could be the end for them. The BBC have reported, "Nightclub owners have warned they face imminent "financial armageddon", putting more than 750,000 jobs at risk, unless the government provides them with support or greater certainty about when they can reopen.
"While ministers have so far refused to allow late-night venues to reopen, a group of them has drawn up plans that they say would reduce the risk of Covid-19 transmission to the "lowest practicable level"."
They continue, "Proposals written by the Institute of Occupational Medicine for the nightclub industry include ID scans for clubbers to assist with test and trace, and thermal monitoring to measure their temperature". 
Before the pandemic
Night life was a key part of British culture prior to the UK lockdown coming into effect, and one that remains very important to us as a nation. The total worth of the industry is estimated at around £66 billion in the UK, and so obviously contributes a phenomenal amount every single year to the country's economy. According to the Institute for Employment Research, there are 332,700 people working in the pubs, bars and nightclubs industry, with around 59,100 employers.
The vast majority of nightclubs tend to be independently owned, making the market competitive, but with nightlife being such a key part of British culture, now is a great time to get involved and invest in the industry.
Support has been hard to come by
Nightclubs were eventually supported by the government up to a certain extent, but it wasn't easy for them to get any financial aid, as the Guardian have recently explained.
They report, "A government spokesperson acknowledged it was a difficult time for nightclubs, but said that throughout the pandemic, nightclubs had had access to state support, including business rates relief, tax deferrals, the job retention scheme and "billions paid in loans and grants".
"But the industry says it has had to fight for that support. The NTIA started the #LetUsDance campaign to pressure the Department for Digital, Culture, Media and Sport to include clubs in its £1.57bn arts support package. "Dance music as a whole being considered a contemporary art form was very much not part of the narrative from DCMS initially," Kill said. "At the moment, we've been left out in the cold and are almost being squeezed out of the marketplace by the government."
"Clubs were eventually included, but they are one of more than 100 cultural sub genres which can apply for £500m in the form of loans and grants. Many have resorted to launching crowdfunder campaigns, while artists, including Wolfgang Tillmans, have raised funds by selling artworks and donating proceeds".
There are many financial options for nightclub owners
 The late night life industry is an essential relaxation and fun, eventful use of free time for millions of people in the UK, making it a great market to run a business within. It is certainly a stable industry to invest in because people will always view it as a form of entertainment that they're both familiar with, and enjoy experiencing with both friends and family members.
Running a nightclub comes with its own unique set of costs and attempting to keep one open throughout the lockdown period can be extremely tough, so the more knowledgeable you are of what you'll need to use your loaned funds for, the more effective they'll be at your disposal. You may want to hire new staff, buy more stock, expand on your location or even more somewhere completely new, with a PDQ Funding nightclub business loan, the choice is yours to make. This is because PDQ Funding understand that only you, as the business owner, can truly know what's best for your own business.
When will nightclubs reopen after lockdown?
Boris Johnson announced that nightclubs can reopen on the 21st June 2021 after the third lockdown here in the UK. It will mean that the final closed sectors, such as nightclubs which never reopened last summer, can finally get back to business post covid.
Nightclubs and gig venues have been one of the hardest-hit sectors in the last 12 months, forced to close for almost a full year. The nightlife sector has finally been given a ray of hope today though as Boris Johnson has set out England's roadmap for leaving lockdown.
It will be the first time venues have welcomed customers inside since March 2020, minus a select few that adapted to a bar operation. Although it's positive news that the industry has finally been given acknowledgement and a possible reopening date, nightclubs will still be last in the queue to reopen.
Pubs, bars and restaurants will be allowed to open in some capacity in the second stage of the government's roadmap. These venues will be allowed to open from 12 April, venues will be allowed to serve customers sitting outdoors – with the service of alcohol allowed. If you are in this sector take a look at our pub ideas after lockdown page to get your business up and running again!
UK nightlife to undergo major changes
If it becomes too little too late for nightclubs around the UK, what will it mean for the future of this country's nightlife industry? Well, it would certainly lead to a shakeup and very likely directly affect consumer behaviours, too. If going to a nightclub was no longer an option for the average customer, it could potentially lead them to supporting local pubs more often and other small local businesses as well.
Only time will tell, but if nightclubs aren't allowed to reopen soon, with the furlough schemes coming to an end in just a few weeks when October rolls around, it will definitely lead to the closure of many of them. Business owners cannot afford to support a company that isn't allowed to open, while remaining to pay rent, maintain a team of staff members, etc. It is just an impossible task.