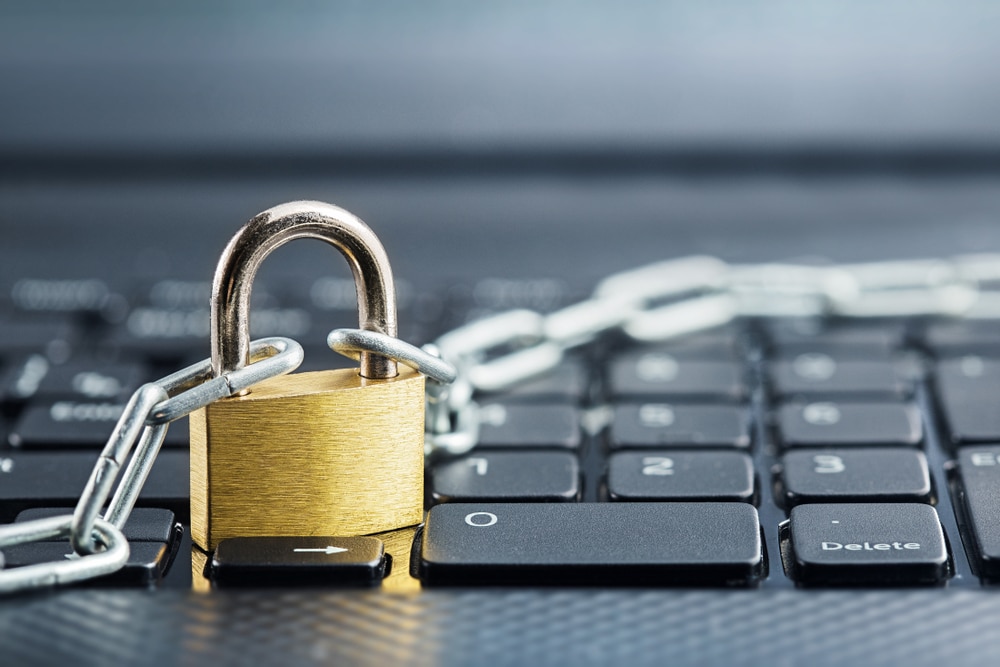 10 tips on protecting your online business
If you're the owner of a company today, the chances are you do most of your business online. You may just be starting a new project, or already have an established business, either way you'll need a high level of security to cover your online presence. Online safety is essential in today's business market and protecting your business often means protecting your customers too, this is why it is now doubly important to stay safe online.
Small businesses are often a target
Small Biz Trends have found that small businesses are often targeted by cyber criminal activities. This means that when starting a new company, you have to be especially aware of the dangers that could prove harmful to your online business.
The statistics they have found are as follows:
43 percentof cyber attacks target small business.
Only 14 percent of small businesses rate their ability to mitigate cyber risks, vulnerabilities and attacks as highly effective.
60 percentof small companies go out of business within six months of a cyber attack.
48 percentof data security breaches are caused by acts of malicious intent. Human error or system failure account for the rest.
This shows exactly why you new businesses have to install strong operating systems in order to protect personal information. Though, it's not only smaller companies that are targeted by such attacks, and businesses of any size can come under threat if the correct protection policies are not put into place.
There are many ways you can ensure your business has the adequate level of security, these following tips are just a few of the useful techniques you can follow to make sure you and your projects are fully protected.
Keep your software up to date
 Keeping your software up-to-date is key to preventing security risks. Allowing your software to become outdated makes it a target for cyber criminals. This is why you should update both your security software program and the software programs installed on any computers you use, with great regularity. You can save yourself a lot of time and effort if you set all of your devices to automatically update themselves, rather than choosing to always do it manually.
Always backup your work
Creating frequent backups of your website and data is a great way of keeping them safe. If you're targeted by a cyber-attack, you'll be able to retrieve all of your lost work if you made backups. It's best that you keep the copied data in a separate place to your current website. This way, even if your servers are compromised, your data will be safe. As useful as the cloud can be, it's a good idea to save them physically in an offline space too, for added security.
Protect your computer network
It is crucial that invest in a professional security package. Opt for reliable antivirus software and anti-malware products. You should look for a package that includes website penetration testing and malware clean-up. This is a great early step in keeping your website secure and free from malware.
The importance of passwords 
It may sound simple enough be the effectiveness of a strong password cannot be overstated. Passwords that combine a series of upper and lower case letters, along with numbers and, special characters are the strongest ones. Regularly update your passwords and avoid using the same password for multiple accounts. Never send any passwords via unencrypted email.
Use a secure WIFI network
We all know about WIFI networks, but making sure you connect to a safe one is another story. In order to avoid potential security threats, make sure your Wi-Fi network is encrypted. Look to change your WIFI password often. This is especially important if you have a "guest" network for customers and clients since you never know whether their devices are infected. You should also be careful when connecting to public Wi-Fi networks. If you're out of the office and need to access your email via public Wi-Fi, an additional precaution you can take to use a VPN.
Put firewalls into place
Firewalls monitor incoming and outgoing network traffic in order to permit or block data packets. To keep your internal networks from engaging with threats, install firewalls on your servers. Also install them on anything being used around your office, this can include phones, laptops, computers, tablets, etc.
Firewalls can also be used to combat DDOS attacks (denial of service attack). That kind of cyber threat can attack computer systems and stop certain servers from responding at all.
Mobile devices 
In today's society, we do a lot of our work outside of the office. Ideally, the security system you use will have location awareness. If you employ the correct setup, as your employees move inside and outside of the office space, the security settings on their laptops will be automatically changed to the advanced level of protection.
Use a secure hosting service 
You may want to opt for a free hosting service but this isn't the way to go if you want to keep sensitive data, such as user's credit card information secured. Using a certified, paid for provider will keep you covered in this safety aspect. Protecting sensitive information such as this is vital be building strong customer relationships as you progress your business.
When choosing a secure hosting service, opt for one that will provide your website with an SSL certificate. This will mark your website with HTTPS, a certificate which makes sure that all communication between your browser and the browser of your users' remains secure.
Wall Street Journal say that you should keep the amount of people that have access to personal/sensitive information to a minimum. They write, "Limit access of sensitive information to those who need to see it. Special software can detect unusual patterns of activity in the computer system. There is also software that can monitor outbound communications to make sure certain information isn't leaking out".
Business email security 
As the owner of a business, you should discourage your employees from using their company email address when subscribing to mailing lists. Also, let everyone in your company know they should be especially cautious when it comes to links sent within emails, social media, or websites they're not familiar with. Unless you expect a certain link or attachment, never open it without firstly scanning. This is why social networking on a work pc can be problematic, you may run into files you're not fully aware the contents of.
Remember to frequently clean up your email and use anti-spam software. Anti-spam reduces unwanted email, links, and distractions for your employees.
Make sure your employees are as knowledgeable as you 
Even the most up-to-date security software won't work if your employees don't know how to properly use it. They could be unaware that pop-ups, emails, or unexpected links they receive, can seriously damage your online business. Therefore, be sure to keep them informed on how to protect their devices and ensure they know how to create strong passwords. It's also important to educate them about anti-virus programs they can use to keep their devices safe from potential outside threats.
On a personal level 
If you're the owner of a business, you may find your work life filtering into your social life from time to time, making it important to understand that social media sites also have their own privacy laws and systems to abide by.
If you've posted something on social media in the past that you no longer wish to be available to people that connect with you, then there's ways of hiding that information, or choosing who exactly you'd like to see it.
We Live Security have the following advice for someone in this situation, "Once you've increased the privacy of your personal information and profile, auditing your posts should be your next order of business. You never know who will see that embarrassing moment from ten years ago that you shared and never looked back. You can either scroll through years of posts manually or, in the settings, you can limit who can see your past posts and even your future posts as well".
What to take away
 Knowing how to protect your online business from potential security threats can be a crucial factor to building your success. If you want to save yourself time and money, and keep your good reputation and relationship with customers, you need to pay attention to security. By following the simple steps listed in this article you can do just that.
Protecting your business online may seem like a daunting task at first, but if you clue yourself up on what basic steps to take and let your employees know what safety regulations you're placing, there should only be limited complications for you to worry about.
If your business needs a vital boost in security, you may want to try the alternative finance route that is a merchant cash advance. PDQ Funding are market leaders in funding for online businesses and you can get a quote from our website today.