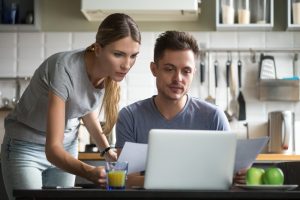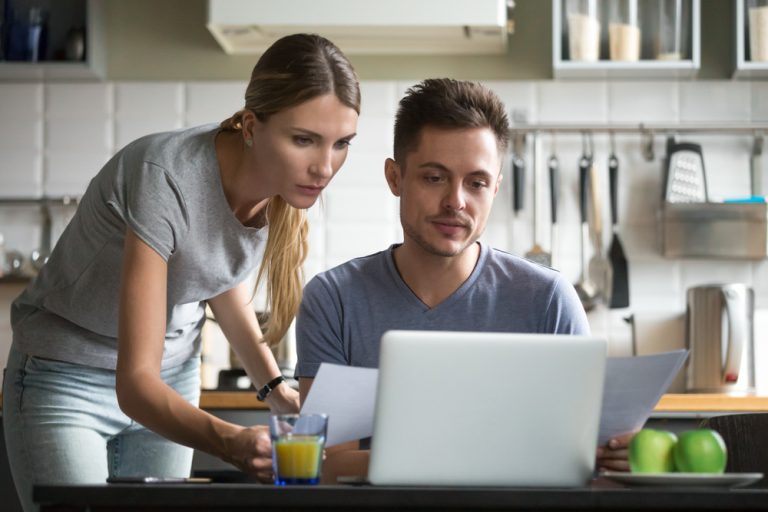 It doesn't matter whether you're applying for a loan for the very first time, or if you've tried and failed in doing so before, these five tips will go a long way in helping you with any application you need to complete. By following the information within this guide, you'll be giving yourself a much greater chance of successfully obtaining finance.
You may be looking for a small business start up loan or a personal finance loan to fund your venture, either way many of the same tips apply to the respective application processes. If you have been unsuccessful with applications in the past, it doesn't mean that you'll never be able to get your hands on a loan in the future; you simply need to go about things in a different way.
How to apply for a loan
There are a few common reasons that may have lead you to being rejected on previous loan applications. These can include a limited or poor business credit history, trying to ask for an unrealistic amount of cash, or even simply making a mistake somewhere in an application.
The good news is that in most scenarios these problems are easily fixed with a quick tweak or two. Even if you run into an issue that requires further effort to resolve, you just need to have the mind-set of 'the sooner you do something about it, the sooner you'll get access to the finance you need'.
This article will focus on applying for a personal loan to fund a start up, though many of the points we make are just as applicable to business loans also. Read on to find all of our guidance in this area of finance.
Top tips on successfully applying for a loan
Below you'll find all of our five top tips on filling out a successful loan application:
Check your credit score
Your personal credit score (or business credit score depending on what type of loan you're trying to get hold of) can have a huge impact on your loan applications. This is what informs lenders of how much of a risk you'll be to lend to and how likely you are to make successful repayments on time. If you have bad credit, you'll likely find yourself with an unsuccessful application.
The higher your credit score is, the more likely you are to receive the loan you're after. So, by checking your credit score you can find out where you stand. If it's a little on the low side you should do your best to improve it before applying for further low applications, as negative applications end up on your record, too.
So, before firing away and applying for credit left, right and centre, you should be aware that every single credit application you file will be added to your credit report, even if these applications are unsuccessful. This means that every time you have a loan application rejected, it could be damaging to your current credit score. Before continuously applying for credit, you should be aware that lenders will definitely be put off by businesses that appear to almost solely rely on credit alone.
Review your finances
You may want an extra boost of cash, but do you really need it? Make sure you're in need of the money a potential loan will dish out to you before requesting it. If you can afford to live without the loan, it is always best to do so; that way you'll never have to repay cash you were already struggling to get hold of in the first place.
Research all available loans
This may sound like a long, drawn out process, but it is one that is essential if you're to be successful when filling out a loan application. You need to know the ins and outs of any loan you're considering applying for. Will you be able to afford to repay? Will you fully benefit from the loan? Are you lucky to be successful, or will it simply be a waste of your time? These are the questions you need to be comfortable answering before you fill out the loan application.
You also need to understand what type of loan you should be applying for. Are you looking for a personal loan or a business loan, for example? You'll also need to know that you can make the repayments on time, as well as any interest that may build up over the course of the loans duration.
Read through your application a second time
Having your application judged to be unsuccessful because of a mistake you've made on an application is an absolute nightmare. Make sure this doesn't happen to you by checking and then double checking through your entire application. Do not make any costly mistakes that will keep the finance you're desperate for away from you.
You should also be aware that under no circumstances can you ever lie or provide false details on a loan application. In doing so, you're likely to find yourself blacklisted by loan companies and loan providers alike.
Spread out your loan applications
If you have a loan application rejected, don't go ahead and fire off another one straight away in the hopes that it'll bring you a different outcome, it simply will not. Credit applications always leave a visible mark on a consumer's credit report. The more unsuccessful applications you stack up, the bigger this mark will be and the less chance you'll have of landing a future loan.
So, if one of your applications turns out to be unsuccessful, take the time to find out exactly why and make the changes from there on out before applying once again. Having a good, clean credit rating will go a long way in helping you to gain the finance you need, so be patient in order to achieve success in this instance.
For business loans
Our Business & Merchant Cash Advances are a quick and easy way to raise between £5,000 and £200,000 for your business. Unlike a regular business loan, there are no fixed weekly or monthly payments. You simply pay back a small percentage of your credit and debit card sales, which means that you only pay us back when you sell to your customers.
So if you're having a quiet month, your repayments automatically reduce, which helps you manage your cash flow.
There is an all-inclusive cost that gets added to the cash advance, so there are no interest charges, APR's or late fees.
Apply in minutes
90% approval rate
Approval within 24 hours
No security or business plans required
Flexible repayments based on your card sales
One simple all inclusive cost, that never changes, agreed upfront
Conclusion
We hope this guide has further helped you to understand what you need to do to up your chances of gaining business finance when applying for a personal loan (as we've mentioned, many of the tips can be applied to business loans, also). Personal loan applications need to be approached in the right way in order for them to be accepted, but after reading through this article, we're sure that you'll be more prepared than ever before to do just that.