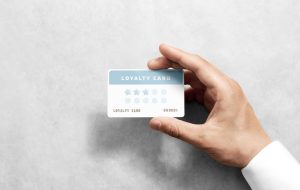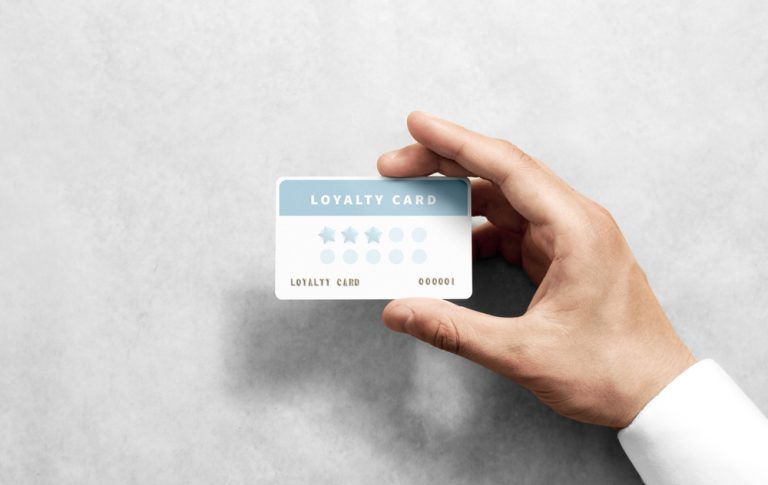 As the UK lockdown level is lowered from four to three, we will see further relaxations of social distancing rules, meaning more businesses will return open to the public and there will be a much larger amount of people you need to convince to get back to using your business.
Store loyalty cards are nothing new in the world of retail, in fact you'd be hard-pressed to find a large chain company within that sector that didn't offer one, or at least some sort of variation of it. There are many reasons they're a proven, successful scheme. They can build customer loyalty, keep shoppers shopping with your business as they feel rewarded by doing so, and they offer a sense of ownership to your audience.
Loyalty cards for your store
There is nothing wrong with trying something new, in fact now that non-essential businesses are being allowed to reopen after their previous closure, there's never been a more important time to get creative. You need to draw customers back in as they need encouragement to get back out there and shop with you. So give them a reason to visit your company once again and start earning back some of the money you've lost over the past three months.
Even if you are not in the world of retail, you can easily implement some sort of loyalty structuring, as long as you sell a product or offer a service of some description. You will find a greater sense of connection with your audience by doing this and it could just be the post-lockdown shake up your business so desperately needs.
Customers connect with your product
Having your customers connect with your brand is something that has become absolutely essential during the age of the internet and social media. It is expected by your audience now that they'll have some sort of close contact with your business and the products that you sell, so if your company doesn't allow for that sort of a connection to happen, you'll find yourself being dodged by many members of the public in this modern era.
The introduction of a loyalty card or reward system is the perfect solution to this. As your customers earn points by shopping with you, or slowly build up funds within their account at your business, they'll feel a sense of achievement by going to your place of work. This is how you can turn the one-stop shopper into a returning customer.
Building loyalty with your audience
A reward scheme will ultimately build on the level of loyalty your customers already feel towards your business venture. Having loyal customers is something every business needs. The aim of the game is to make profit and having customers that feel a need to support you and enjoy interacting with your company and the products you have to offer, is the best way to do that.
Having a customer rewards scheme will also be an effective way of putting more cash in your till, this is because people will be more inclined to make a larger purchase when they know points or other bonuses are on offer to them. Loyalty cards and systems of a similar vein encourage bigger purchases and therefore continue to reward customers as they spend more money at your business.
Positive branding
The average consumer enjoys being rewarded for spending their money. If they feel like they can get a little bit extra and receive more bang for their buck, they'll feel better about their purchase. This also means they'll feel better about your company and lean further towards leaving a positive online review, or telling their friends and family about their shopping experience. This is important because even in 2020, word of mouth marketing is still highly effective.
Branding is everything online and if you can show your potential customers how you'll reward their experience of shopping with you, you'll be catching their attention at the very least. Simple messaging such as stating how points will be collected and that each point is worth 1p for example, is all it takes in many cases to turn a potential customer and guaranteed one.
Having a good image goes a long way with the public and if you can offer a rewards system, not only will you show that you give a great level of customer service, you'll also help flesh out the trustworthiness of your brand itself.
Rewarding for both sides
Not only will the customers of your business be rewarded for taking out a store loyalty card with you, your venture will be too. It will increase the amount of cash being spent in store, as customers earn loyalty point they'll want to return again to use them on their next purchase. This means more footfall at your company, something that may have otherwise been exceedingly difficult to accomplish due to the Coronavirus outbreak.
A reward card can also double as a credit card in certain situations, which will make your consumer base more flexible when it comes to purchasing from you, as they'll be shopping with the mind-set of, "I can pay it off later".
In a situation such as this, it means as consumers collect loyalty points, they'll be thinking about when they need to next go into store to pay off their cards. Once again getting them back to your business, almost forcing them to become a returning customer; that is what your business needs after lockdown has ended, or continues to be relaxed. 
Will you implement a reward scheme into your business?
We highly recommend that you begin to offer your customers further rewards for shopping with you, in order to draw them back in after the wake of Covid-19. You'll begin to see a more loyal consumer base and one that feels as if it can interact with your company on a much larger scale.
To connect with your customers, they need to feel as if they're a part of what you're doing and there's no better way of doing this than rewarding them for spending their hard earned cash on your products and services.