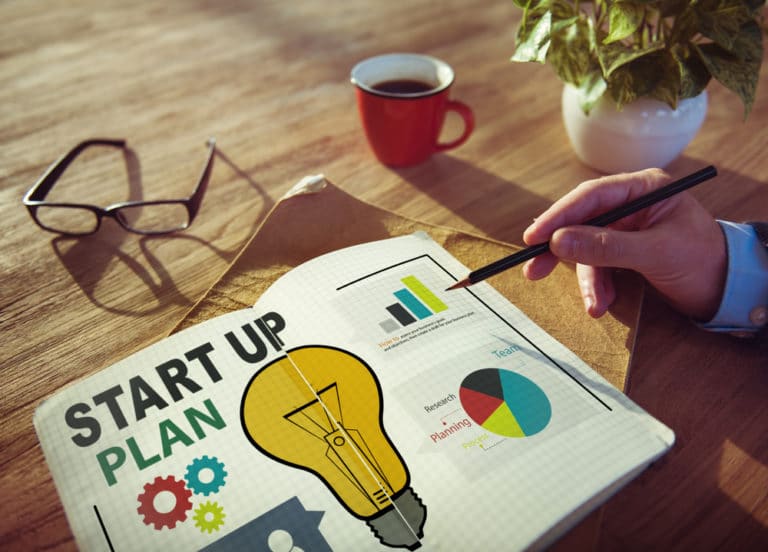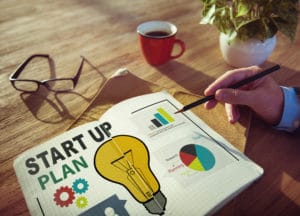 It's reached the time of year where we start letting go of New Year's resolutions, dismissing ideas that could take us a step closer to our desired future. This is ten reasons why you shouldn't reject that new business idea you've had for 2020. Take a quick look at our small business ideas, and think about your long term business plan to get started. 
You may have a business model in mind from being a web developer to having your own YouTube channels.
Starting a business in 2020
The new year should bring with it new challenges and that's why it's the perfect time for you to get your new business off the ground and running. You can kick-start your new project with these simple tips and give yourself the boost you need to get going.
Effectively promote your business online. The use of the social media can be perfect for this type self-promotion. Not only can you build up a strong follower-base by connecting with the right people online, you can also begin to narrow down a target audience. Using social media is an effective method of keeping your audience engaged, letting them know what you have to offer on a daily basis.
"Social media statistics from 2019 show that there are 3.5 billion social media users worldwide, and this number is only growing" (statistics courtesy of Oberlo.co.uk).
Pick the right location for your new business. If you're looking to make an impact on the market with your new venture, everything could hang on the location. You may be opening a new shop for example, if you land yourself in a dead-end high-street you're instantly limiting your opportunities. Being flexible on your location matters; meaning willingness to relocate could be the key to unlocking your new enterprise.
"Overall, there was a 4% increase in the number of businesses in the UK between 2018 and 2019. The country or region which saw the biggest increase was the North East which saw a 14% increase. The next biggest increase was in London, which saw a 3.2% increase" (statistics courtesy of Parliament.uk).
Aid your idea in standing out from your competitors. There's now more businesses being set up than ever before. This year-by-year growth shows no signs of decreasing in the near future, so it's now of the highest importance to inject your ideas with originality.
Newly Registered Companies in the UK
"There were 672,890 new companies registered in 2018 to 2019. This is an increase of 8.5% compared to last year and the highest number of incorporations since 2009 to 2010" (statistics courtesy of Gov.uk).
Set realistic goals, aiming to reach them. By setting achievable growth targets, you'll be able to track your progress more effectively. Progress will feel more reachable by giving yourself targets to aim for over short spaces of time. Not only will this make you feel like a more proactive worker, it'll also help you to become progressively hardworking by constantly giving you something to aim for.
Engage your idea with your full effort. If you're starting a new business, you need to believe in it. You can't expect to connect with an audience if your product/service doesn't have your full backing. Research into the area you're looking to take a plunge into and bring your knowledge up to scratch before starting your new endeavor.
Know the importance of budgeting effectively. Spread the costs across all aspects of your business accordingly, in order of importance. If you've truly found your niche in the market, hone in on that idea and use your funding wisely. Allocate budgets for different sections of your company and don't overspend in areas where you don't need to.
Learn to communicate effectively with both your audience and your potential future co-workers. Communication is key when running an emerging business. You need to know how to deploy your ideas to others that can help turn them into a reality. Telling your audience what you have to offer them directly, is the only way to send across your ideas and grow your business up from it's starting point.
Realistically asses how many employees you need. At the start of your new endeavour you'll inevitably be thinking about growth. While this is clearly an essential area of your new company, you need to be wary of the risks of taking on too many staff at the beginning. Don't stock up on staff before you've laid the groundwork of your idea.
Think about the costs this will create for you and if you have enough funding to cover it. You may even be able to run your business effectively with no employees for some time, "At the start of 2019: • there were estimated to be 5.9 million UK private sector businesses • 1.4 million of these had employees and 4.5 million had no employees" (statistics courtesy of Gov.uk).
Don't let larger corporations dictate how you run your business. Starting a new business from scratch takes time and effort. Most new companies will have to bide their time and be patient in terms of growth.
"More than 99% of all UK businesses are small to medium sized, meaning they have 250 or fewer employees. The country is also home to 8,000 large businesses, which have more than 250 employees" (Statistics courtesy of Startups).
Know the power of running your business in an online-only environment. For years now new businesses have been developing rapidly in an online space. More and more physical business locations are struggling, with more notable high-street closures year, even at the start of this new decade.
Move with the times!
The Guardian reported that, "the CRR also calculated that 16,073 shops closed around the UK in 2019, or around 61 every working day. That was an increase on the 14,583 shops which closed in 2018." This is why taking your new business into the online world is the only way to take a strong forward step this year.
With the gig economy moving at a fast pace in the UK, a passive income maybe an option, try to take an online course to learn new skills.
2020 could be the perfect year for you to begin your new business venture and fresh business opportunities. We're living within an ever-changing market that has a high street with something to prove and a current crop of online success stories that are rising higher and higher.
If you are looking to start a business maybe a Business Cash Advance could help fund your venture apply online today.