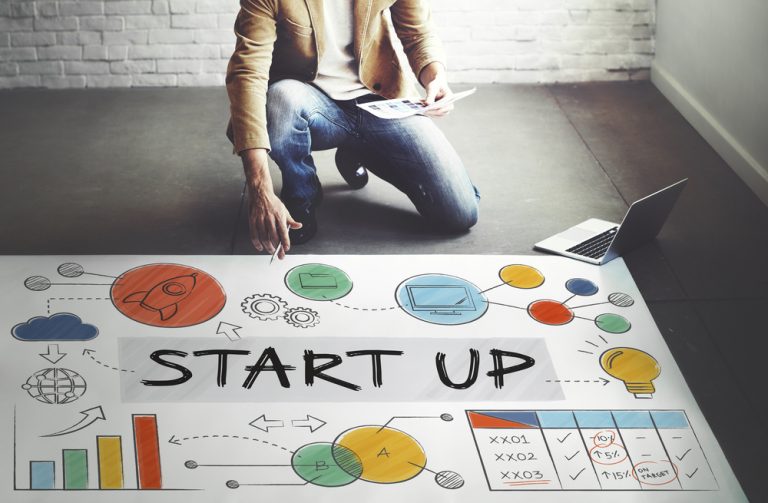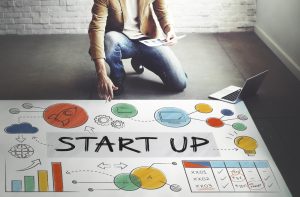 Britain has always had a strong entrepreneurial spirit for new start ups, but before you make your dreams come true you need one thing more than anything else: money or a loan. Entrepreneurship is a booming industry in Britain as so are start up businesses. As workers tire of the conventional nine to five, more and more people are looking to set up on their own. It's the start of an exciting journey, but turning your dreams into reality can often be easier said than done.
One thing you'll need to get started is money. Ironically, at a time when more people are becoming entrepreneurs finding that finance is becoming more difficult.
Business Start Up Loans
The number of new start-ups in the UK is now at record levels. Britain, meanwhile, is rated as one of the best places to start a new business, despite all the troubles of Brexit, according to a survey from Weebly. This new breed of entrepreneurs come in all shapes and sizes. While millennials make up the largest group of these new entrepreneurs. A growing number of baby boomers are ditching retirement plans to start a second career. 45% of those surveyed were women, with many entrepreneurs finding ways to turn their hobbies into a living.  
However, the biggest thing standing in the way is money and where to find it. To get started you'll need enough money to buy all the equipment you need, employ people and keep the business running until it starts generating revenue. This can be the biggest challenge. Most start-ups will fail within the first few years, so from a bank's perspective new business lending appears high risk which is why many of them will be wary about offering start-up and new business start up loans for small Businesses.
Getting 

Government

 grants for start up
Those which do offer start-up loans will require you to fulfil a certain criteria. First, they will be very unlikely to fund a business which has been operating for less than two years. Second, you will need a good credit rating as well as a good business plan and realistic cash flow forecasts. Before they even consider giving you a loan, they will need to know your financials are in good order. All this type of funding is issued and supported by the British Business Bank.
The government grants offers start-up loans for businesses. These need to have been operating for more than two years, but if accepted, you could access between £5,000 and £25,000 of capital.
To get to that two-year limit, therefore, many entrepreneurs will start out small. For example, they may incorporate as a limited company, but employ only themselves or their partner as they attempt to prove the business model. If they can show it will work in this initial period, a bank will be more likely to advance a loan.
If they agree, they will advance a lump sum repayable over an agreed period of time. This could anything from £1,000 to tens of thousands of pounds. The loan may be secured against assets or unsecured and will come at a variety of different interest rates. A quick search of some of the start-up loans available shows rates from around 10% to more than 50% APR.
When choosing a loan, you should scrutinise the small print and make sure you understand all the terms and conditions involved. You need to know what you need to pay and when, what the costs will be and what happens if you miss payments.
Start up loans for bad credit
Poor or bad credit isn't necessarily a barrier to getting a startup loan. Lenders do carry out a full credit check on any applicants. All lenders now are committed to lending responsibly and has to ensure that applicants will be able to repay the loan. There are a number business loans for bad credit  available to anyone suffering from debt but wants to start up in business.
Startup Loans are not available to anyone who:
Is filing for or currently is a bankrupt or on a Debt Relief Order (DRO)
Currently in an Individual Voluntary Agreement (IVA) or Trust Deed
Paying down their debts with a Debt Management Programs or Debt Arrangement Schemes (DAS)
Lines of credit
Many banks will offer lines of credit to businesses. This means you will have access to a line of credit as and when you need it. You'll be able to borrow money over the short-term to meet running costs without necessarily having to pay fees or interest on the sum from the outset. This is a good short-term operation to keep the business running on a day to day basis, but it will not work well for larger and more long-term borrowing.
Friends and family
One source of capital experienced entrepreneurs talk about is what they refer to as friends and family. If they know you well and are prepared to back your project, friends and family may be willing to help you out. This could come in a form of investment in which they have a portion of the company if and when it succeeds. They will be more willing to help you, either because they trust your business instincts or because they simply want to help you succeed.
Small business grants UK
While it may be difficult to secure a start-up loan, there are a number of small business grants in the UK and accelerator programs you can try. Competition is tough and you will need a great business plan to be accepted. However, if you do make it, you'll get a lump of capital without the need to repay it. In addition, you may also receive mentorship from experienced entrepreneurs. This could turn out to be even more valuable than the loan itself. 
Getting started is difficult and these will be the riskiest years for your enterprise. When accessing capital, you need to know what it will be for and how you will pay it back. If you plan correctly and put all the fundamentals in place, this could be a great way to create a thriving and successful business. 
Prince's trust new business grants
Prince's trust works with 18 to 30-year-olds to turn big ideas into a business reality through their Enterprise programme. From training and mentoring support to business grant funding and resources
The advantages to unsecured business loans
In theory, unsecured loans are a less risky borrowing option because there's no danger of losing any assets if you can no longer repay any debt you find yourself owing. They can also offer more flexibility than secured loans, with lenders tending to offer repayment terms of anything from one month to three years.
For new business owners, the amount of flexibility that comes with an unsecured business loan is the perfect fit, as the level of business you receive may be dependent on the time of year it is and other unpredictable factors may play a part in the proceedings. In periods of time where you take less cash into your business, you'll repay a lower amount of your loan back. This is because with unsecured loans, the amount you pay back is in regards to the amount of money you're earning through credit/debit card sales.
An unsecured loan basically means it's not secured against property or other collateral, many lenders will be happy to top up an unsecured loan once a company has made a certain number of successful repayments, and will also offer repayment holidays as an additional benefit. Though, this information is likely to differ from lender to lender, so be sure to do your research before jumping into an agreement you don't fully understand yourself.
Our quick four bullet points on things you need to know about our unsecured finance:
Applications can take just 10 minutes to receive a lump sum of £5,000 – £200,000
Repayments are to be made every month at a set interest rate
The loan is unsecured, but you may be asked to sign a guarantee
If you do not hold a great credit score, you can still be accepted
We understand that the high street is ever changing and businesses can have a difficult time keeping up with the new demands of the retail sector. So a unsecured loan may just be what you need to support your business, and even help it to take the next step. The application for business funding only takes a few minutes of your time, and a decision will most likely be made on that same day. This means that the money can be released to you, in most cases, within five days of you submitting your application. 
 How to apply for an start-up business loan:
 Step 1:
Visit our application page and provide the relevant information. This will ensure that we match you with an ideal lender. We will then ask you for further information about your business. You'll need to be ready to tell us the following:
The name of your business
How long you've been in business
Your average monthly card sales
Amount you are looking to borrow and over what period
Step 2:
Will will then require a few personal details, so please be ready to tell us:
Your title, along with you first name and surname
Position you hold within the business that is seeking a loan
Email and telephone number, so that we can stay in further contact with you
Step 3:
Read through our terms and conditions carefully, and if you're happy to continue, click 'get a quote'. From here your application will be processed and reviewed by a member of our business finance suppliers team, who will help you find the correct lender for your emergency business loan. 
Step 4:
We will then be in touch with you to confirm the conditions of your business loan agreement.
Step 5:
Once the application is complete, it will be sent off and approved by a lender. You can then have a discussion with them regarding the terms of the loan. These terms will include interest rates, as well as how much the borrower will repay each month. The loan is then provided to you on an agreed and transparent basis. As one of the UK's leading merchant cash advance companies, we are here to support the growth of your business with alternative business funding.