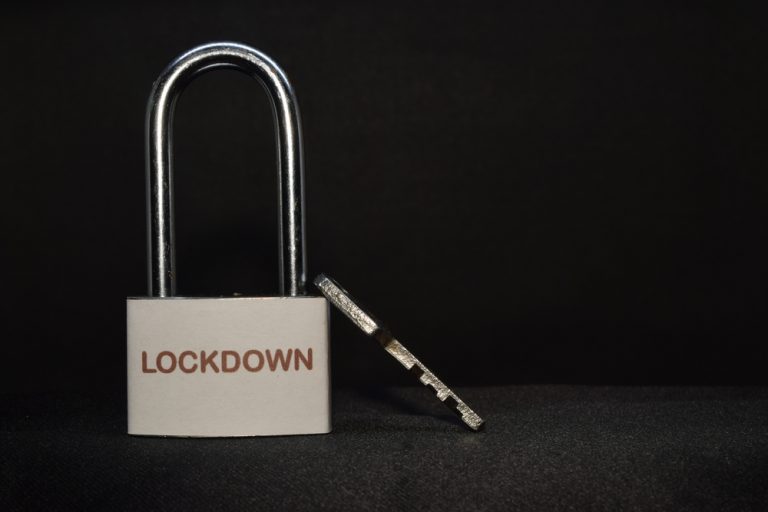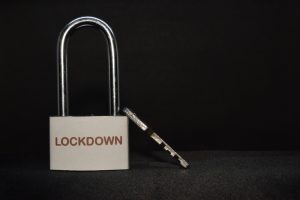 With the second wave of Coronavirus set to hit the UK in the near future and a subsequent second lockdown undoubtedly on its way, it could prove to be an extremely testing time, even for those businesses that managed to survive through the spring and summer months of 2020. The UKs redundancy level is at the highest it has been since 2009 and times are set to become even tougher, so for the business owners out there that may be worried about what the future has in store for them, it's great to know what financial options are available to you right now.
Prime Minister Boris Johnson has stated that a second nationwide lockdown would be disastrous. The rule of six was recently implemented to battle against the idea that this proposed outcome could become a reality in the near future, though if it fails to make progress, we may be left with little to no choice.
Second UK lockdown
The reopening of schools and universities across the country is only going to add to the pandemic problems, which could become highly unstable over the next few months. The fact of the matter is that is the infection rate of the virus skyrockets in the near future, it will largely be down to the reopening of educational sites such as schools. This leads us further into the idea that Boris Johnson acted far too rashly and thoughtlessly when attempting to get the economy back up and running once again, as the reopening of pubs and restaurants will also have played a large part in the continuous spreading of the disease.
This is what lead the eat out to help out scheme coming across so controversially, as grouping large numbers of people into a confined space, such as a small restaurant, is never going to be a good idea when there's a life-threatening disease at large.
You're going to need to forge your own business destiny
This next year is most certainly going to be extremely difficult for the vast majority of businesses out there, especially for those of us that are running physical stores which rely on footfall and customers actually entering a shop to make a purchase. Unlike the last time a lockdown was implemented, however, you'll have an idea of what to expect this time around. One of the first things you're likely to be aware of is that you'll need some back-up funds to ensure your business makes it through the upcoming lockdown period.
One way of doing this is to consider your alternative business funding options, such as unsecured business loans and merchant cash advances, all of which can be accessed online today.
Alternative funding methods for your business
You may not yet have considered the vast amount of alternative business funding methods that are available directly to you online. In the past, alternative business finance providers were hard to find and might have had a specific product or sector they specialised in. There's a huge variety of alternative business finance lenders and dozens of products available.
If your chosen way of taking payment from customers is via card payment terminals, merchant cash advances could provide many benefits to your venture. Merchant cash advances offer a cash based lump sum based on the business monthly card sales. The amount offered up front is generally up to a month's revenue. This straightforward modern way of borrowing is a good fit for small and medium sized businesses that take a high number of low-value transactions.
The majority of retail companies use some sort of card payment terminals, making up for a large percentage of sales. Credit and Debit card payments can be tracked and analysed easily by yourself and the advance provider. This is one of the main advantages to using a merchant cash advance as an option for funding.
Alternative business funding in the UK
With quick turnaround rates of around 48 hours, it is a preferred funding option to 65% of merchant business owners across the United Kingdom. Partnering with PDQ Funding, one of the UK's leading Cash Advance company, you are safe in the knowledge we have your best interests at heart.
Many business owners deem traditional bank loans as 'one-dimensional' and out of touch with the small business and SME's. With a conventional bank loan, there are standard requirements such as business plans, forecasts, personal security guarantees and a never-ending amount of application paperwork.
As the high street banks continue to cut back on the availability of business finance, none traditional funding providers have stepped in to offer a wide variety of different products that are aligned with modern businesses. Working capital can be used to invest in new premises, refurbish an existing property, increase stock or assist with cash flow.
PDQ card terminal loan
To qualify for a PDQ Card Terminal Loan, you generally only need to have been trading for 6 months. Ideally the business needs to take £5,000 or over in credit and debit card payments.  If your business done not meet that criteria, don't worry!  We may still have funding options available to you.
With a PDQ Card Terminal Loan, the lender works with the card payment terminal provider so they have an understanding of how much cash is being processed through your business. That means that unlike other types of borrowing, there's no need for credit checks.
Every terminal loan application is considered individually and the amount charged is dependent on business performance. A company with a good performance history could negotiate a lower upfront fee. This is down to they pose a small credit risk to any merchant cash advance lender.
Repayments are automatic and calculated as a pre-agreed percentage of a company's future credit card & debit card takings.  You only have to pay back the cash advance and fee when the sales come in.
Cash Advances between £5,000.00 and £200,000 are generally available and you could be approved within 48 hours. You keep all of your non-card income, meaning you don't have to make any payments on top of the agreed card payments.
Most businesses need a little extra help at times. The important thing is to know whether additional finance is needed because the business is expanding and requires more resources.