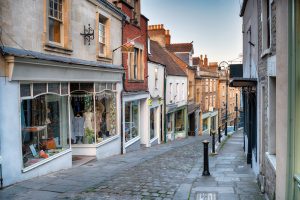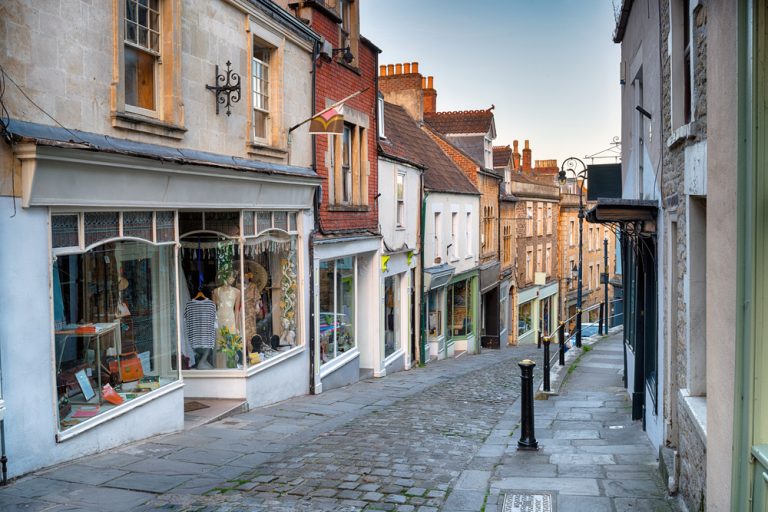 Many people fell victim to an online hoax earlier this week as it was falsely announced that the past high street giant Woolworths was set to make a return. Even though this turned out to be untrue, it got us thinking about the effect returning businesses can have on the UK high street.
The original story was debunked by numerous online reporters, such as Metro which stated, "The Very Group – who took over the trademark in 2015 – have since confirmed that the tweet is not connected to them in any way, crushing people's hopes for some good news this year".
We know wish to analyse the positive aspects of a returning business, be it from a state of permanent of temporary closure; this includes those businesses that found themselves in a state of interruption due to the Coronavirus pandemic.
Interrupted businesses making a comeback
Many businesses unfortunately found themselves in a state of interruption for a number of months due to the UK lockdown, as a result of the Covid-19 pandemic. Though, as those interrupted businesses were allowed to return, we saw an increase in both footfall and physical retail sales across the UK high street.
It was announced that sales rose up by around 3% from June to July this year and have continued to increase ever since. Though, we're now living within a three-tiered system, making it difficult once again for retailers to welcome people into their stores.
Though, it is important to remember that when physical stores reopened once again, sales figures shot up instantly and even passed pre-lockdown levels for a short period of time. With that being said, it is important to note that the return of a business is clearly important to the UK public and very much relevant to them, also.
At the first glimpse of a potential return from Woolworths, we saw thousands of people taking to social media to talk about the so-called return, as well as a wide variety of media outlets covering the story as quickly as they could.
It seems that two things are evidently clear if an older high street giant was to return to the UK. Firstly, it would likely be met with a great deal of excitement and secondly, nostalgia still has a massive part to play in the mind of the consumer. Perhaps a return of an older retail brand, coupled with the end of the Coronavirus pandemic, may just turn out to be the combination our high streets need to once again succeed.
The high street has been deteriorating for years
It has been quite clear to us all for some time now that the high street needed a major shakeup; many were hopeful that the return of Woolworths would have been the shot in the arm required to get our high streets bustling once again and attracting a much higher level of footfall compared to previous years. Though, as it was proven to be nothing more than an online hoax, those hopes have now clearly faded; that doesn't mean another business couldn't come out of the shadows in the near future though and make a return to our beloved high streets.
There's many factors behind this, some more complicated than others. From the simplest point of view, we can look towards online competitors out-pricing their high street counterparts. Members of the public can't be blamed for choosing to keep more money in their wallets by paying a lower price for the same product. Sympathy won't be in the mind of someone choosing to spend wisely, saving their selves additional funds.
The BBC reported, "Online giants such as Amazon have had a huge impact on the high street as more consumers see online shopping as cheaper and easier than going to the shops. While overall retail sales growth is weak, online sales continue to shoot up."
Problems were here before the Coronavirus pandemic
At the beginning of the year it was once again looking gloomy for the UK high street, with sales largely taking place online and shops continuing to shut down. This leads onto another factor that previously aided the downfall of the high street. Everyone has easy access to online shopping from the comfort of their own home. The high street has failed to give shoppers a reason to step out of their doors to purchase goods.
Paul Martin, Head of UK retail at KPMG said, "If shops fail to do either value, convenience, or experience, they will struggle". This is exactly what the high street has failed to deliver on for an elongated amount of time, leading up to it's breaking point.
We aren't using the phrase 'elongated amount of time' likely however. The demise of the high street should have been clear to us from a long way off. The physical number of shops have been decreasing for over a century in the UK. Understandably it was never as notable as the decreases we see laid out before us today, but it has still been a relevant, long-term factor.
Funding for bounce back businesses
PDQ Funding offer unsecured retail business loans, these allow a lump sum of money become available to you, so that you can get your business back up and running as normal. Some lenders that offer loans to retailers often require a personal guarantee. This legal status of a personal guarantee is there so if your business was to default on loan repayments, you as the business owner becoming personally liable for paying back the money.
The most traditional form of lending within the retail sector is a bank overdraft, although for larger amounts with longer repayment periods, most retailers will opt for secured loans. These types of loans are commonly available from banks and other traditional lenders and will usually require a strong financial history. The small business loan will generally provide low fixed interest rates, with repayments set at equal amounts which are repaid each month for a set period of time.
The criteria between lenders varies significantly but in general but lenders will be looking to loan to businesses with a strong financial record and an excellent credit rating. PDQ Funding interest rates are comparable with an overdraft and the repayment terms will be dependent on your business structure.
Our quick four bullet points on things you need to know about our unsecured finance:
Applications can take just 10 minutes to receive a lump sum of £5,000 – £200,000
Repayments are to be made every month at a set interest rate
The loan is unsecured, but you may be asked to sign a guarantee
If you do not hold a great credit score, you can still be accepted
We understand that the high street is ever changing and businesses can have a difficult time keeping up with the new demands of the retail sector. So a retail loan may just be what you need to support your business, and even help it to take the next step. The application for a quote only takes a few minutes of your time, and a decision will most likely be made on that same day. This means that the money can be released to you, in most cases, within five days of you submitting your application.