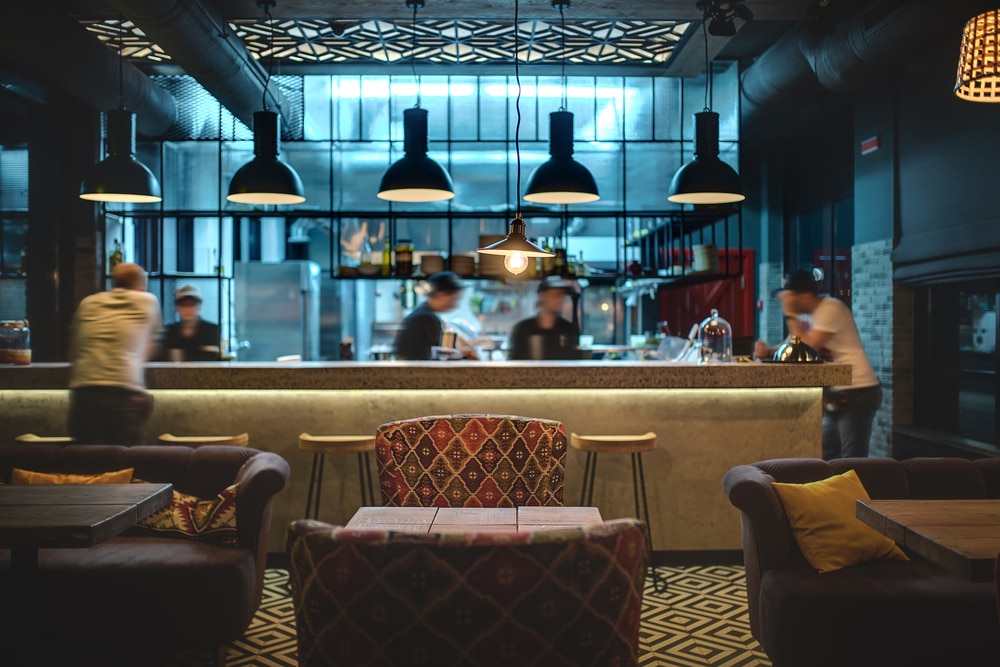 Restaurant Business Loans from the Lending Experts
Restaurant business loans from the restaurant funding experts. Restaurant owners have been short changed by the high street banks and denied bank loans for years. A merchant cash advance for restaurants, is an alternative cash advance from PDQ Funding. With a few easy steps your business could receive unsecured business finance for your business in less than a 48 hours. This is by simply making use of credit and debit card future payments with your card payment machine. If your establishment requests borrowing, then restaurant business loans from PDQ Funding may be the solution.
Restaurant Business Funding
The UK has over 25000 restaurants, all offering different types of food from Chinese, Indian, Vietnamese the list is endless. The growth in this sector and customer spend on eating out is growing month on month. The leisure sectors is booming since the recession but to succeed a restaurant owner needs to keep moving forward with the times and modern trends. Exceptional management skills are needed for running a restaurant in 2020. As well as an eye for creativity with the ability to balance the books are vital skills needed in todays modern hospitality industry.
Each merchant loan advance for a restaurant is a form of unsecured business funding. The cash advance is tailored to fit your restaurant's unique business model. Ensuring the safety and protection of your daily cash flow is uppermost. Our restaurant industry business funding solutions are free of limitations so you can use the working capital however you choose.  The advance repayment are customised to fit your businesses weekly cash intake. Only a small percentage of about 10% per each transaction is taken to cover the repayment of the cash advance. This ensures that you are always left with enough working capital in your business account for day-to-day operations and needs.
Restaurant Business Loans
All our restaurant business loans are tailored to fit the restaurant's unique trading style. As an established restaurateur you maybe tempting to approach your bank for a loan. It is worth noting all high-street banks have very strict lending criteria. With this in mind they sadly they probably will not lend to a small restaurant business that's been operating for less than two years.
Since 2002 there has been a new funding solution for restaurants in the UK. The finance product is known as a Merchant cash advance. This is an alternative to traditional small business loans, the process is simple and uses the businesses PDQ Card terminal. If as a restaurant owner you have been denied a loan, an alternative restaurant business loan may be the solution for you. With a few easy steps, you could receive business funding for your restaurant in less than 48 hours. PDQ Funding are specialist restaurant loan providers. We offer unsecured funding for leasehold restaurants and other hospitality businesses in the United Kingdom. Our extensive experience and knowledge in funding for the restaurant sector allows us to support businesses that have traded for six months or more. We lend against the restaurants future credit card takings, so it is complete unsecured.
PDQ Cash Advances have supported the growth of numerous restaurants, from Indian Restaurants, Pizzeria, Chinese Restaurants to high street known takeaway fast-food franchises like Subway. Unsecured alternative business loans can be used for almost any purpose, including refurbishment, purchase of stock, marketing or even the purchasing of a new business.
Is It Hard To Get A Loan For A Restaurant?
Restaurant business loans are hard to get from prime lenders such as banks. The industry is not looked favourably upon by high street banks. The rise in FinTech lenders such as PDQ Funding has plugged that gap. We fund 90% of enquiries from eateries such as yourself, most go on to renew their funding. Banks will want to see a solid business plan, cashflow forecasts and filed accounts for the last three years. This is something many businesses do not have as simply they have not traded this long. Most business want the loan to help with growth and developing their restaurant in the early stages. So yes gaining a loan from a bank for a restaurant is hard!
Restaurant Funding Loan Options
Should your business require an unsecured cash injection of working capital, one of the best ways is with a Merchant Cash Funding. This form of alternative business finance has a quick turnaround speed compared to a traditional business loan. PDQ Funding have a complete understand of the hospitality industry and different sectors within it. A cash advance for restaurants will deliver the financial investment you need for your growing business. Our alternative restaurant finance can help you to fund :
Bar equipment and kitchen refurbishments

Furniture and out door areas for the summer season

Licence renewals

Repairs and new signage

Promoting your venue and its latest offers, seasonal offers. Christmas parties
Buying stock upfront – food, drinks, glassware, new tables and chairs.
Why Use PDQ Funding For Your Restaurant Finance
The following reasons are why a business loan from PDQ Funding could work for your restaurant:
Takes minutes to apply for £5,000-£200,000

You pay back only when you make a sale – no fixed monthly payments

You keep 100% of your cash sales

No up front fees, hidden charges or penalties.

Over 90% of restaurant businesses are approved

Simple and Quick application process with minimal paperwork.

Repayment holidays and top-ups as standard, not an expensive add-on
How Can It Help Your Restaurant? 
Many restaurants in the UK find it can be difficult to expand without solid finance.  Merchant Cash Advance has been developed as an alternative funding solution for the hospitality industry. The cash advance is unlike a traditional restaurant business loan. This alternative form of lending is known as a Merchant Cash Advance and is available to any hospitality business processing more than £5,000 a month in credit or debit card transactions. 
Our alternative funding solution can help with a restaurant expansion, this allows funds to be realised within 48 hours.
A merchant cash advance is a great unsecured funding option for restaurants to consider because it's so flexible and is perfect for the hospitality industry. The amount you repay will vary every working day depending on how much you take through your credit and debit card machine. In month four, if everything has gone to plan you can re apply for a top-up loan. The funding can go towards costs for marketing your restaurant or simple refurbishment costs. It could help fund events like Restaurant Week Newcastle that takes place twice a year.  This could help market the business for the month before customer arrive.
Restaurant Expansion Plans
Now that your restaurant is doing really well, you are probably anxious to capitalize on that success to help your business grow. New locations and possible franchise deals are probably the first ideas that come to mind, and they are important, but there are also other paths to expansion that may not require as much money.
What are the costs?
Great question!
Every business is different and our costs reflect these financial situations such as how long the business has traded, directors credit score, turnover, the list is endless.
Lets look at a example of say you wanted to borrow £10,000
Funding Amount : £10,000
Repayment Amount: £12,500
Factor Rate : 1.25
These amounts are not set in stone but give a quick guide if your business needed to borrow £10,000. " The better your credit will allow the lender to provide access to the most competitive rates". With this in mind you could mean you benefit from lower monthly repayments.
How to get a Business Loan for a Restaurant
Getting a business loan for your restaurant is relatively easy if the following is in order. Firstly any lender will check that your year end accounts are up to date if you are a limited company if they are registered in England and Wales. This will give a lender a clear vision of the businesses turnover. Depending on the type of loan security may be required. A term loan of five years or longer, like restaurant startup business loans usually require security or a second person as some form of guarantor. PDQ Funding's business loans don't require security only a personal guarantee.
Some lenders may state how you spend the loan, again this is down to each lender, as some my want to see a business plan in place. Monthly management accounts may also be requested to ensure that the finance is being well spent! A good starting point maybe by creating a cash flow projection for 2020. This will reveal any periods where you expect to how slow growth like summer time, it shows the lender how you are carrying out your plans.
The lender will require a completed application form and ID checks. Sadly if you or your company have CCJ's or poor credit then not all business loans will be available to you until they are satisfied.
Apply For Restaurant Finance Today
The application process to apply for business loan funding is simple. PDQ Funding are one of the UK's largest direct lenders to the restaurant sector. If you are a business owner and have been denied a traditional bank loan, alternative finance from us may be the ideal solution for you. With a few easy steps, you could receive business funding for your restaurant in less than a week.
We totally understand the industry with its ups and downs. To get your business funding application underway simply complete the online enquiry form on our website to get started. PDQ Funding are a market leader in the UK for providing restaurants with the finance they need to grow, so you are in safe hands.
As this is a commercial transaction it is not covered by the financial conduct authority.