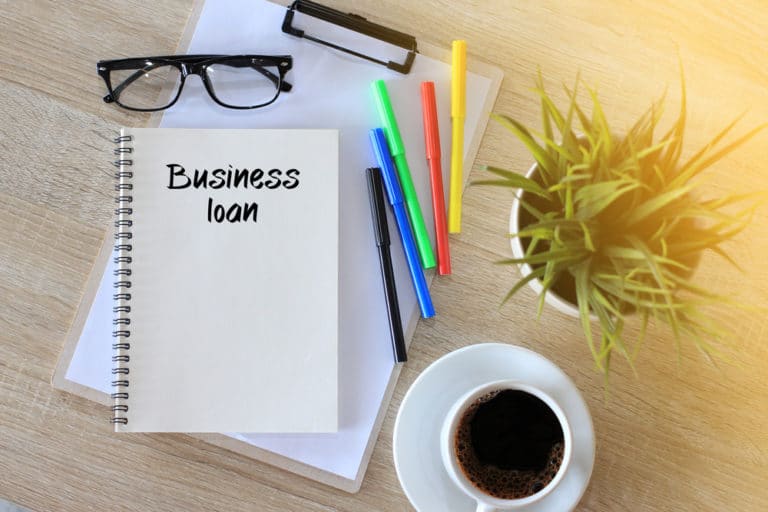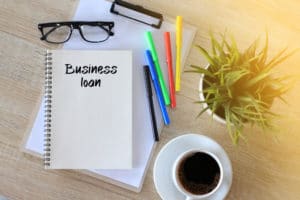 Restaurant business loans from the restaurant funding experts. Restaurant owners have been short changed by the high street banks and denied bank loans for years.
Since the start of the pandemic restaurant business owners are fully aware of how turbulent this sector has been, but the future of the industry looks particularly rewarding as business start to re open.
There has been an explosion of creativity and innovative ideas being brought to the table, and cities across the UK continue to benefit from thriving restaurant scenes with pop ups and major chains willing to re invest.
Restaurants can do brilliant things with investment from a small business loan. Loans for restaurants can work for uber-posh fine dining institutions, locally famous bistros, fast casual restaurants, and more. Most importantly, a restaurant loan would suit a business that have plans for growth. That includes shiny new tableware, more efficient tech with an online visibility, training for your staff, or even just a new lick of paint to change the colour scheme.
The UK has over 25000 restaurants, all offering different types of food from Chinese, Indian, Vietnamese the list is endless. The growth in this sector and customer spend on eating out is growing month on month. The leisure sectors is booming since the recession but to succeed a restaurant owner needs to keep moving forward with the times and modern trends. Exceptional management skills are needed for running a restaurant in 2021. As well as an eye for creativity with the ability to balance the books are vital skills needed in todays modern hospitality industry.
What is a Restaurant Business Loan
A restaurant business loan is a type of unsecured finance designed to help, support and finance the restaurant sector within the uk. Our restaurant industry business funding solutions are free of limitations so you can use the working capital however you choose.  
Our restaurant loans offer business owners unsecured funding between £5,000 and £200,000. The application process is simple and amounts are offered with flexible interest rates on a term of between 1 to 5 years. This type of restaurant funding is designed for restaurant owners that require flexibility in a post covid climate, with flexible repayment plans which allow you to get the most out of your loan while keeping extra costs at an all time low.
Types of business finance for restaurants
There are a number of different types of business loans available to restaurants that deliver funding direct to the business, we have included equipment finance (Asset finance) while not a loan it is still viable should you wish to finance specialist apparatus, lets take a look at the following types and solutions available in 2022 to restaurateurs.
The types of finance open are  1. Business Cash Advance, 2. Business Loan, 3. Asset Finance
Business Cash Advances for Restaurants
A merchant cash advance is a way of lending against your future credit and debit card sales to use as cashflow within your restaurant business. It can be used as an alternative to bank borrowing for many purposes, from filling short-term cashflow gaps to replenishing stock or business refurbishments.
Over 90% approval rate for restauranteurs
Approved within 24 hours
No hidden charges
Personal Security or business plans are not required
Apply for a business cash advance online in minutes
Flexible repayments based on your debit & credit card sales
Authorised and regulated by the financial conduct authority
Business Loans
Whether you need to invest in growth, deal with a cashflow shortfall or provide working capital, a business loan alternative is perfect for any restaurant in the UK. Loan repayments for restauranteurs usually have a term time of 1 to 18 months, depending on the sums involved.
Unsecured business loans mean more risk for lenders. Because of this they they are have higher interest rates than secured business loans. This means your business may have to pay more over the life of the business loan than it might have done for a secured loan.
A number of restaurant owners have chosen ourselves as their finance provider, with the speed and flexibility of our business finance proving the ideal fit for their business. Our funding solutions can be used for any purpose, from new restaurant start ups to established businesses wanting a major refurbishment to the installation of equipment, and all come with flexible features as standard.
Business loan interest rates start at : 0.9% to 2.9% (from 10.8% per annum) and offer the following great benefits:
Practice funding of £5,000 – £200,000
Unsecured and secured borrowing options
Flexible repayment terms of 3 – 48 months
Speedy application with minimal paperwork
Approval and deposit in as little as 24 hours
No hidden fees or early-repayment penalties
Interest charged on a reducing balance, not the total loan amount
Repayment holidays and top-ups available with all loans
Exclusive discounts on industry-leading business services
Asset Finance
Asset finance could make it easier to raise funds for additional finance needs, in contrast to traditional borrowing. Spreading costs of an asset and avoiding ownership costs such as maintenance, help maintain cash flow in your venture.
Asset financing also differs from a standard loan in that an asset secures the finance agreement. Take into account your overall borrowing needs when considering finance options.
Your business could gain a competitive edge if you are in the market for new kitchen equipment by accessing or leasing the latest stainless kitchen equipment or a Toal fit out giving your venue a new look, all whilst being able to spread the cost of the asset over a long period and gaining potential tax benefits.
Asset finance available from £10,000 up to £500,000
From 5.9% APR representative
Repayment by monthly Direct Debit between 24 to 60 months
A document fee of £175 and up-front deposit is payable before release of funds
The monthly repayment cost is determined by factors including the cost of the asset, your deposit, length of the agreement and your company's credit score
You can own the apparatus at the end of the agreement on payment of an Option to Purchase Fee of £75 (inc VAT)
Restaurant startup business loans
A restaurant startup business loan is a government-backed personal loan available to individuals looking to start or grow a business in the UK. In addition to finance, successful applicants receive 12 months of free mentoring and exclusive business offers to help them succeed.
The startup restaurant loan is unsecured, so there's no need to put forward any assets or guarantors to support an application. All owners or partners in a business can individually apply for up to £25,000 each, with a maximum of £100,000 available per business.
Borrow between £500 – £25,000
Fixed interest rate of 6% p.a.
1 – 5 year loan repayment term
Free application support
Free post-loan support and mentoring
Free business plan templates & guides
No application or set-up fees
Is it hard to get a business loan for a Restaurant?
No, it is not hard to get a business loan for a restaurant. The rise in FinTech lenders such as PDQ Funding has plugged that gap and offer to support the industry with the finance it needs.
We fund 90% of enquiries from eateries such as yourself, most go on to renew their funding. Banks will want to see a solid business plan, cashflow forecasts and filed accounts for the last three years. This is something many businesses do not have as simply they have not traded this long. Most business want the loan to help with growth and developing their restaurant in the early stages. So yes gaining a loan from a bank for a restaurant is hard!
What could you use the loan for?
Should your business require an unsecured cash injection of working capital, one of the best ways is with a Merchant Cash Funding. This form of alternative business finance has a quick turnaround speed compared to a traditional business loan. PDQ Funding have a complete understand of the hospitality industry and different sectors within it. A cash advance for restaurants will deliver the financial investment you need for your growing business. Our alternative restaurant finance can help you to fund :
Bar equipment and kitchen refurbishments

Furniture and out door areas for the summer season

Licence renewals

Repairs and new signage

Promoting your venue and its latest offers, seasonal offers. Christmas parties

Staff recruitment, including uniforms & training
Website build and marketing costs
Advantages of restaurant loans
There are a number of advantages to using us for your restaurant loans: 
Takes minutes to apply for £5,000-£200,000

You pay back only when you make a sale – no fixed monthly payments

You keep 100% of your cash sales

No up front fees, hidden charges or penalties.

Over 90% of restaurant businesses are approved

Simple and Quick application process with minimal paperwork.

Repayment holidays and top-ups as standard, not an expensive add-on
Does my restaurant qualify?
One of the questions asked by any restaurateur is 'does my restaurant qualify for a business loan?', we like to say yes but there are a number of factors that are needed first to ensure you get the finance you need for your restaurant. The business needs to be UK-registered. Different financial products all have different types of qualification. The basic qualifying criteria is here:
To qualify for an unsecured business loan:
Operating for at least 4 months
Have a UK bank account
Limited company, limited liability partnership (LLP) or sole traders registered in the UK
Annual turnover of at least £60,000
To qualify for a secured business loan:
You must own one or more valuable assets
Be based in the UK
Limited company, limited liability partnership (LLP) or sole traders registered in the UK
Trading for at least 3 months
Apply for restaurant finance today
The application process to apply for business loan funding is simple. PDQ Funding are one of the UK's largest direct lenders to the restaurant sector. If you are a business owner and have been denied a traditional bank loan, alternative finance from us may be the ideal solution for you. With a few easy steps, you could receive business funding for your restaurant in less than a week.
We totally understand the industry with its ups and downs. To get your business funding application underway simply complete the online enquiry form on our website to get started. PDQ Funding are a market leader in the UK for providing restaurants with the finance they need to grow, so you are in safe hands.
Step 1: Read through our business lending guides to ensure everything you need to know before applying.
Step 2: Click on the get a quick quote button. You will first be asked some basic details to verify your business. The following information is needed:
The amount you want to borrow for your restaurant
Average monthly card sales
Name of your restaurant business
Number of years you've been trading
Step 3: Your application will then asked to fill in your personal contact details:
Title, first name and surname
Position in the business
Email and telephone number
Step 4: After you accept the terms and conditions you will be able to click 'get a quick quote'. From here your application will be processed and reviewed by our business finance supplier.
Step 5: Once the application has been reviewed by our lender, a dedicated account manager will be in touch to discuss the terms of your loan or advance agreement. At this point you are welcome to ask the lender anything you are unsure or have concerns about, including repayment plans, to make sure there are no nasty surprises along the way.
Step 6: After you have carefully read through all the terms of agreement, you will need to sign all of the relevant documentation and return it to the lender.
Step 7: You will then be able to access the money from your account in seven working days
F.A.Q's
What is a restaurant business loan?
A restaurant business loan is specialised to the hospitality industry. This type of finance has a understanding on repayments due to the industry being seasonal.
Is the restaurant business loan unsecured?
yes there are no charges placed on your home or business, a personal guarantee maybe required in some cases.
How much can be borrowed?
The lending amounts for our type of funding, start at £5000 and goes as high as £200,000