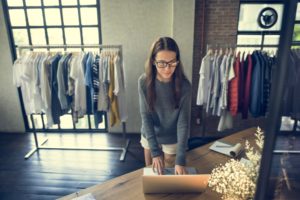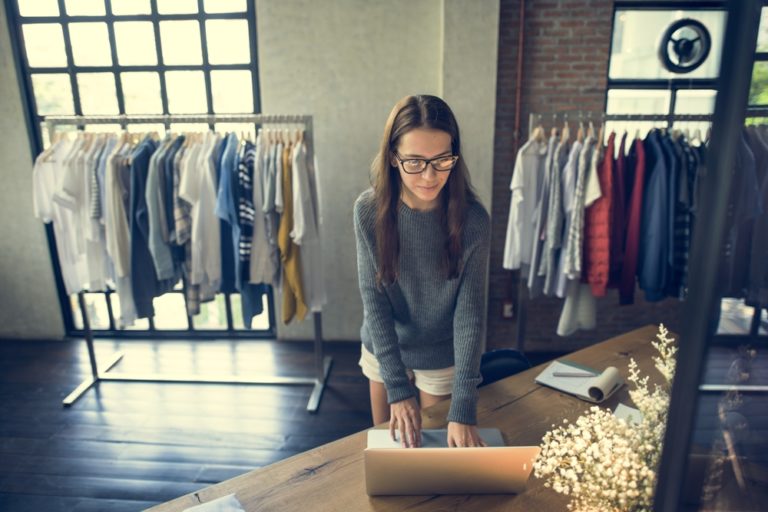 We're shopping more and more on the go. Convenience stores. Delis. Kiosks. Specialist shops. New pop up formats are opening every week. The lines are blurring between grocery, retail and foodservice.
This exciting and dynamic environment is giving many marketers a bit of a headache. How do you effectively reach shoppers on the go?
Retail will finally grow in 2021
The retail sector is finally predicted to grow by at least 1% in 2021 after more than three years of pain. It's common knowledge that in recent years the high street has been particularly gloomy to look at, but there is at last going to be a positive change in the retail market, and it's not just going to be for online merchants.
Thanks to the fact that the high street is beginning to accept it needs to be ever-changing in order to survive. The introduction of new ways to shop, such as pop up businesses and temporary stores, have filled consumers with the confidence of physical shopping once again. They now feel as if going out to purchase items is worth their time, rather than simply browsing online from the comfort of their own homes.
If consumers are offered new ways to shop, they'll surely be excited and encouraged by the changes. Though, this is down to the businesses themselves, they need to take this opportunity with both hands and drag their companies into the future. They can do this by embracing the modern methods of pop ups and temporary stores. The new £20 note has now been released, so give customers a reason to put them in your till point.
Retail Gazette says the biggest retail trends in 2020 will most likely include sustainability, tech, experiential retail, customer loyalty, and more. On previous challenges, they had this to say, "Last year was a challenging, if not strenuous time for the UK retail industry. In fact, according to two separate reports from the Retail Sales Monitor and the Retail Think Tank, 2019 was the worst year on record when it came to the overall health of Britain's retail sector. Not only did it present some of the toughest trading conditions in modern history – resulting in over 140,000 job losses – the catastrophe may continue into 2020. 8000 stores closed in 2019, with retail experts predicting this to continue at the same pace"
With the UK retail sector finally predicted to have a change of luck in 2020, it's time to embrace the potential of your shop, and watch it grow. It doesn't matter if you're based on a high street or run an online shop, there are funding options that will help you to achieve dramatic levels of growth this year, in turn getting your business back on the right track.
We used to be creatures of habit
For years, most British families would do a huge weekly shop at one of the big 4 grocers. If you were an FMCG brand (Fast Moving Consumer Goods) and wanted to launch new products or build awareness for an on-pack promotion, you simply chose a mix of supermarket media and the advertising job would largely be done.
Tesco, ASDA and Sainsbury's seized the opportunity, creating large media teams to cater for the demand and offering a growing range of advertising and display options to target their shoppers. Car park poster? "No problem". Shelf barker? "Of course". Bollards? "Thank you very much". It seemed like almost every surface of the supermarket could be bought.
They had a captive shopper audience and priced accordingly.
Now it seems we've become promiscuous!
We're shopping little and more often. Using a much wider variety of supermarkets, discounters, vending machines and OOH stores to satisfy our ever changing food and drink needs across the week. From grabbing breakfast at the station on the commute to work, to a quick top up shop midweek or picking up the ingredients for a 'Big Night In' pizza.
More impulsive shopping behaviour makes it challenging for brands to effectively target out of home with one promotional advertising campaign.
So how can you reach shoppers effectively on the go?
Traditional out of home advertising media like outdoor posters, bus media or radio advertising typically talks to the masses. Everybody in one location sees or hears them. They can be prohibitively expensive and inflexible for many brands, especially start-ups and challengers.
Fortunately, there are a number of digital media channels coming on stream that can really help cut through. Most use the mobile in your pocket to target shoppers directly when they are on the move.
How does it work?
Shopper mobile campaigns typically create a geo-fence (a virtual campaign boundary) around any or all of your stockist locations so you can instantly trigger an advertising or promotional offer to those that are in close proximity to act upon it.
More clever targeting means you can serve messages only to those shoppers that best meet your brand campaign's audience. There is a wealth of data available meaning you can use a mix of socio demographic, interest or behavioural criteria to build detailed profiles.
Looking to reach gym-loving flexitarians on the morning commute in Manchester?
Well now you can!
Your campaign can be activated at any time across any number of geo-fenced locations, from c-stores to supermarkets, train stations to coffee shops! There are literally tens of thousands to choose from or you can program your own.
Is it effective way to reach shoppers?
A survey carried out by a leading branding agency found that geo-targeted mobile media works particularly well for smaller challenger brands. Ones that have niche audiences of shoppers, selected store listings or multiple promotional offers.
We've seen sales uplifts of up to 20%.
And because the media is targeted, the ROI can be pretty attractive too.
The future looks even more exciting!
The roll out of 5G and ever more sophisticated mobile handsets means the range of creative formats available is likely to blossom. From interactive videos to augmented reality, engaging promotional mechanics to navigational maps that 'find your nearest store'. The possibilities are endless.
Now you can reach your shopper audience when you want, where you want and with what you want. What's stopping you giving geo-targeted mobile a go?
Once your shoppers have been reached give us a call if you need to fund the growth trend within your retail business.