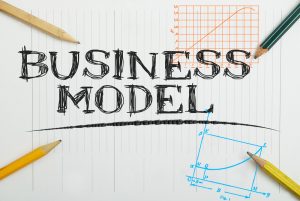 Besides the likes of online global retail giants, such as Amazon, it has been rather rare to hear about a retail business finding success during lockdown. However, one UK retailer has proven themselves to be quite forward-thinking in recent months, and its hard work has paid off considerably well.
Next, the fashion clothing brand based in the UK, has seen its share prices increase during the time of the COVID-19 pandemic, reaching almost record-breaking levels.
There are a number of different factors that have led to the rising success of Next during a period of time that has been so difficult for so many retail ventures, but some points are more applicable than others. Of course, we are not forgetting that Next is already a well-established brand in its own right, and has had years to build on its good will with customers around the country. This does not however, mean that your small business can't take inspiration from the overall business model that has led to the surprising levels of success.
The current fears within retail
Next, like so many other high street retail businesses in the UK, feared for its safety back in March of 2020. The initial UK lockdown had just been confirmed and all non-essential retailers were set to close their doors for the foreseeable future. This fear is something that is still sticking around today and to be truthful it will only fully end when the pandemic finally comes to a closing point. Although, the fact that Next sells different types of products, not solely adult fashion clothing, has helped it significantly.
The company has seen its sales figures holding up and even increasing in certain areas. There has been a demand during lockdown for home furnishings, loungewear and so on; Next sells all of these items and offers plenty of variety. It seems as though a business model which attempts to cater to the needs of a wider audience has been the way to go throughout lockdown. The public are stuck at home and looking for things to fill their time in different ways, as Next doesn't pigeonhole itself down a single sales avenue, it has been able to find and maintain success.
The Guardian have reported on the recent news, "The Next share price rose as high as £79.34 on Wednesday, close to the record of £80.15 reached in December and August 2015. The shares have more than doubled since they fell to a low of £36.62 in March, and have gained nearly 15% over the past year".
Your business can take inspiration
We are not forgetting that Next is a huge brand with a huge reach when we tell you that you can take inspiration from how it has gone about its business over the past few months, but some of the tactics deployed by them are quite universal.
If you're the owner of a business that has faced struggles at the hands of Coronavirus and the UK lockdown, try to take comfort in the fact that there may be a way back. If you're out of ideas as to how you could possibly turn your business around, you should try to take inspiration from the success stories of this year. Many businesses have indeed found success during the lockdown and are continuing to succeed beyond it, too.
There is a large amount of businesses that have found success, regardless of the pandemic this year. Some have been able to go on and achieve an even greater amount of accomplishment than they were able to previously. With that being said, you should be aware that it's not a bad idea to look at these businesses and either try to emulate what they've been doing, or simply take inspiration from the positive output they've created for themselves during lockdown.
Be more like Next
Next has placed a larger level of concentration on their 'at home' items throughout lockdown, which has been the key to it upholding its high success levels and avoiding things such as retail insolvencies and shop closures.
In order to find success during the Coronavirus pandemic, businesses have had to accept the fact that people will be stuck at home, and therefore the products a company sells or services it offers must recognise this and target a remote audience. Because of this, some businesses have become more popular due to the fact that they coincidentally already had the perfect business plan for this, without first realising it.
This is why companies such as Zoom, that allow video calls between large groups of people have been doing extremely well, Families are able to stay in touch and groups of friends can easily catch up with one another, whereas they haven't been able to see each other in person. Much like with Netflix, people haven't been able to go to the cinema due to social distancing rules, so that has filled a gap in the market for them at this weird time.
The businesses that have been able to thrive during this awful time, seem to be the ones that offer something we've been missing. This is why Next offering items that are designed to either be worn when lounging around the house, or items that will help to improve the look of your home, really captures the heart of people in the current climate.
Stress can put a stop to business growth
The high stress levels of business owners can put a stop to them achieving company growth; this is a major concern in the current pandemic climate. They pour their heart and soul into the business venture they choose to proceed with, hoping it can become a global brand, or even just make enough money to earn them a living. Failure isn't something they want to think about, but it is naturally always in the back of their minds.
35% of business owners lose the motivation to run their business at least once a year due to stress related issues, making it one of the largest stress inducing positions anyone can take in the workplace.
Entrepreneur state that one of the ways you can reduce this stress factor, if you're the owner of a business, is to remember what's going right. They suggest, "You can improve your stress management in business by reminding yourself of the things that are going right. List out all your accomplishments and any small business milestones you've achieved.
There are probably more than you realise. Don't neglect even the smallest accomplishments. Put your list somewhere you can easily see it, such as on your desk or the wall. Whenever you feel stressed about all the things that are going wrong, look at your list. Take a moment to remember all the things that have gone right.
The future is yours
If your business has been going through a tough time over the last year or so, you're certainly not alone in your financial troubles. However, rather than digging a deeper grave for your retail venture, start to consider how you can take advantage of the current situation and start to put some money back into your tills, even if it is from an online-only environment for the time being.