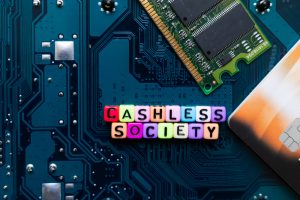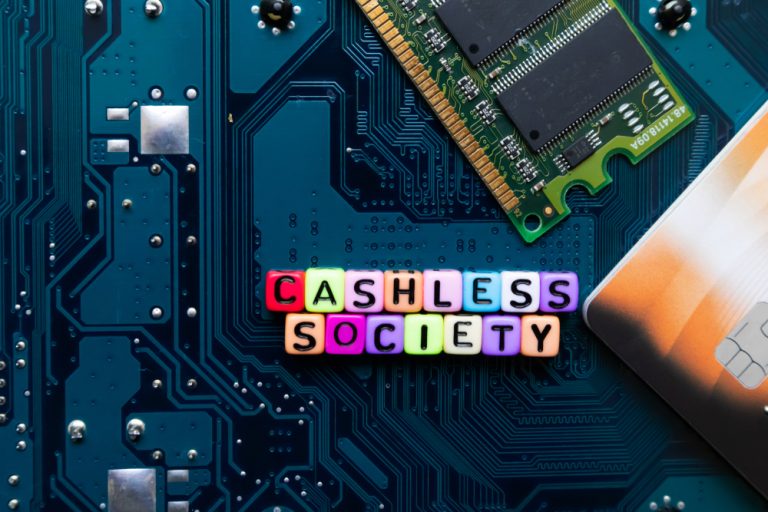 How many of you, today see people making payments in cash, particularly in the UK? Hardly, gone are the days when people were carrying hard cash with them while going on shopping or traveling.
It was not only difficult but was not safer too. Today's customer is smart and wants everything with a blink of an eye; the same is applicable when they make payments.
They want the utmost ease which comes with their credit cards, debit cards, payment app like ApplePay or GooglePay, etc, but still keep face to face payments and that interaction.
In 2017, debits cards were used to make over 13.20 billion transactions that made debits cards the most popular tool for making payments in the UK. By 2027, we can expect 59% of the payments to be done via credit cards.
Still, a cash-less or cash-free society is few years far but we are seeing the UK is fastidious moving towards that direction where 1 in 10 adults rarely carry cash with them. And with millennials, this figure stands 1 in 6 adults.
Let's walk through to explore the benefits that your business can incur once they start accepting the payments by credit or debit cards and how your business can start using PDQ machines for credit card transactions.
Benefits of Credit Cards for Businesses
The fundamentals of every business revolve around the customer. Understanding the customer's desires, expectations, and needs are imperative for businesses to survive and sustain in a competitive environment. Thus, more and more businesses are adopting the technological solutions that are offering ease to their customers, digital or card payment stand significant in that list.
In Europe, the UK is leading the race of cashless society or market, where almost all British customers are inclined to digital and credit/debit card payments. But still, some businesses are walking on the old road and are reluctant to adopt these technological changes as for them it's a little expensive to process the card payments as compared to cash transactions.
To understand this as a whole, let's look at some of the benefits of card payments.
New and More Business Opportunities: As per recent studies, businesses or shops that don't accept digital or card payments see many customers leaving the space without buying anything i.e. 1 in 4 customers avoid such cash-only shops or businesses. Thus, it makes sense for the business to go digital and start accepting the card payments as this will easily increase the consumer base by more than 25%.
Card Payments are Easy to Manage: In the last four years, on UK high streets more than 3k bank branches along with building society branches have been closed. This resulted in the availability of fewer bank branches and rest are farther, thus depositing the daily or weekly cash could be more difficult whereas, in card payments, money is immediately get transferred to your business account.
Increased Security & Reduced Risk: Managing cash in shops can be jeopardy sometimes. If your business is still accepting the cash then the risk associated with money counterfeit and theft is higher. And where large amounts of cash transactions happen, they become easy targets and are more susceptible to thefts or robbery. Having card payment in place just makes this entire issue void because your amount is safe in your bank.
Easy to Target Impulse or Spirt Purchasers: Cash limit the buyer from purchasing something of their interest if they have a limited amount at hand, hence immediate revenue gets naught. It also makes them think twice before purchasing because of cash restraints. Whereas credit or debit cards or digital payments easily remove this obstruction of the buyer. So, your business revenue will be increased if you start accepting the card payments.
Constraints Associated with Digital or Card Payments for Businesses
No doubt, many benefits are associated with card payments but there are few constraints which are linked with it, like
There is a small fee affiliated with the processing of cashless transactions that as a merchant you need to pay. This sometimes creates a little hiccup for some businesses; this is why they avoid implementing the card payment system.
Still, there are many British customers whose love towards cash is there and they don't accept the concept of a cashless society. And more than 29% of the transactions are processed using cash. Thus, cashless concept or card payment could antagonize the buyers or people who prefer cash over card.
PDQ Machine Meaning – What are they?
If you want your business to accept the debit or credit card payments or want to start digital transactions, then you need a PDQ machine. PDQ is '' that is widely known as POS (Point of Sale) terminal or card reader or credit card machine.
Different Types or Variants of PDQ Card Machines
There are mainly four types of PDQ machines used in the UK.
Mobile PDQ Machines – To process cashless transactions or card payments, Mobile PDQ Machines are widely used in the UK. This uses a mobile phone signal for connectivity. Mobile PDQ Machines are often used by those businesses that are pop-up retailers or tradesmen and accept payments on-the-go. But to remain effective and active, your mobile phone signal needs to be strong enough to immediately process the transactions, else you might feel difficulties.
Mobile Card Readers – Mobile Card Readers is a technologically advanced mobile PDQ machine. It gets paired with the tablet or Smartphone via Bluetooth to connect with GPRS or 3G, Wi-fi. Micro or small retailers prefer mobile card readers as they are inexpensive as compared to mobile PDQ machine.
Countertop PDQ Machines – Countertop PDQ Machines is the most widely and commonly used PDQ machine type by those businesses that have their setup at one single place or location to process or accept payments. It uses either Ethernet cable or external phone line to sync with the business POS system to process the transactions. Small retailers or shop owners prefer Countertop PDQ Machines as they have fixed payment checkout.
Portable PDQ Machines – Portable PDQ Machines are also known as moveable PDQ machines as this allows the retailers to accept or process the payments throughout the store. To process cashless transactions they use WiFi or Bluetooth, but they are limited to the range of around 50 to 100 meters. Portable PDQ Machines are the best suitable for bars or restaurants where the payment from the customer can be taken on their table by the employee.
Credit Card Payments – How Do They Work?
The latest highly advanced PDQ machines allow the customer to make the payments via Chip & Pin or contactless. But having said that, still, there are few countries like the USA, who are using the traditional swipe & sign method.
Chip & Pin – What is this & how this works?
Chip & Pin is the safest and quick technology as compared to the swipe & pay method.
Chip-enabled credit cards are used by the customer to make the payments. A credit card is inserted into the PDQ machine and a 4-digit unique PIN, specific to a customer, is entered by the customer. Entered Pin is matched against the Pin stored on the card; if Pin matches then payment is processed or approved.
Almost £81.9 million is being saved from credit card fraud since this Chip & pin technology was introduced.
Contactless Payments – What are they?
Digital wallets, Apple Pay, Google Pay, Android Pay and other methods where digital payment gateway or traditional cards involved are included in Contactless Payments. In 2018, £7.4 billion amount is accounted for under contactless payments, almost 31% increase as compared to 2017.
It's like a tap-and-go, where the customer doesn't need to insert the card and enter the PIN. RFID (Radio Frequency Identification) technology is used by the PDQ machine to transmit the signal between the card and payment terminal to send back the requested information.
Contactless is not as secure as Chip & Pin, thus in the UK customers are allowed to pay only pay small amounts like £30. Android Pay or Apple Pay users can pay a higher amount.
Cashless Society – Is it Possible or Not?
By 2027, only 16% of the cash transactions will happen that shows that cash usage will almost get halve, thus more and more,\ especially new startups and modern organizations are either going 100% digital or becoming a part of the cashless society. If your business starts accepting the card payments, then you remain connected and don't lose the valuable clients.
Come to PDQ Funding to Get the Power of Cashless Business
At PDQ Funding, you not only get the funding for your business but exceptional support too. Award winning Business Cash advance's from PDQ Funding offers the quick arrangement of cash or funds for your business so that you remain operational even in the lower period.