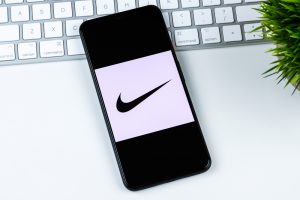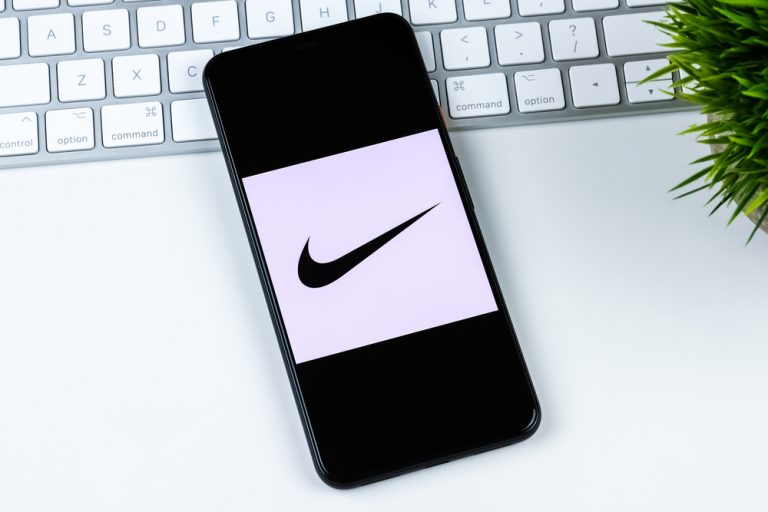 Nike is one of the global brands that seemed to shockingly be in trouble, due to the ongoing problems that the Coronavirus pandemic continues to conjure up. However, the giant retailer's online sales seemed to have flown under the radar, until now. It turns out that Nike has been making efforts to increase its online sales in previous months and it has achieved a monumental level of success by doing so.
The online sales figures provided by Nike have risen by around 82% during the June to August quarter, offsetting all falling revenue within physical stores. Prior to this, in the previous quarter the company's revenues were down by more than a third, as it tackled store closures amongst other issues during the pandemic.
Chief executive of Nike, John Donahoe, has admitted that the future of sales belongs to the online world. He stated, "We know that digital is the new normal. The consumer today is digitally grounded and simply will not revert back".
Sales are now once again growing in each of Nike's major markets, including the UK, Japan, China and South Korea, as well as its share price in the United States of America skyrocketing by a further 10%. A higher level of increase than even Wall Street had first predicted for the business.
Nike gives a reason to shop online
For months now, Nike has managed to give its customers a valid reason for shopping online and it's a modern method that directly connects to its target market. Nike has released a series of limited edition products, such as trainers, that are only available to users of its online applications. This gives their average consumer an enticing reason to actually interact with the company on an online level and actively be on the look out for new products that are releasing from the brand itself.
This is the sort of thing the modern day business owner needs to consider when putting together a business plan that's attempting to crack into the online marketplace.
This is the world that we live in
The evolution of the internet has made it easier and more convenient for shoppers to browse and purchase goods than ever before. Whether that's from a laptop, tablet or mobile phone – people can purchase almost anything from anywhere with just the click of a few buttons.
Whether you think it's a good or bad thing, we're seeing more brands close their physical stores, instead focusing their efforts into the online portion of their respective businesses and making that the main outlet of their sales. If it's easier to generate profit online and connect with the customer, you're going to see more and more businesses head down this modern road.
Social distancing and all of the rules and regulations surrounding it have certainly helped to take care of a good chunk of retail sales transferring to online sales.
Speaking of the social distancing rules being tightened recently, people are now once again not allowed to meet up with six or more individuals at a time. This will cast the worries of Covid-19 back into the minds of the public yet again and will likely scare crowds away from visiting physical stores when they have an easy-to-access alternative online.
Coronavirus has without a doubt impacted all aspects of our lives, and we've all had to think differently about the way we shop. You can pretty much guarantee that the trend for online shopping will continue to rise in a post-Covid world. We're all becoming even more used to buying products online, due to the impacts of the terrible virus, and therefore it's hard to see a point where we revert back to high street spending sprees.
We're finding the time to maximise our online efforts
Taking things to a level that is relatable for smaller businesses, such as independent ventures and local shops, rather than global names such as Nike; we have all been able to spend more time trying to figure out how to make more of an impact online. Many of us have simply had to act in this way in order to keep our businesses alive and fighting for survival, while others have realised that in today's society, there's more chance of success within the online world.
If you're wanting to give it a go and take things into the online world, ensuring that your business isn't one that will be left behind, in the dust of those that advance with the times, there's a few things you can do:
Make sure your internet connection is reliable
Having a strong internet connection is essential for working from home. You'll be spending a lot lot of time in front of a computer screen, so it's a good idea to make sure you won't be met with a buffering signal every time you attempt to load something up. Opt for fibre optic broadband if it's available in your area, as there's no better solution in the current market.
Optimise your work programs
If you're going to be expecting your staff to work from home, using their own technology and IT equipment, at least optimise your systems and programs to run on all computers. The last thing your members of staff need to do at a time like this is shell out for a brand new, up to date laptop or computer. Help them out by making the programs they'll be using easily accessible to all.
Become a great communicator
While working remotely, you'll be heavily reliant on communication over the phone, on Skype, or via email for large amounts of time. This means your communication skills are a key aspect to look into developing further if you're new to a working from home platform.
Remote working is best for people that can find unique ways of presenting ideas and taking on board instructions and tasks from a distance. It's the perfect fit for those that can think a little out of the box when it comes to finding new ways of communicating with your boss and other colleagues
Update: Online sales are now a must
As the announcement of a second England lockdown took place this week, companies will now be more inclined than ever before to follow in the footsteps of retail giants, such as Nike, and make the move to online complete. From Thursday November 5th we'll all have to do our business online, so there's never been a better or more important time for your small, independent business to make the change it should have done years ago.
If you're a retail store, you're about to be forced into a temporary closure that will last at least a month. This lockdown could potentially go on even into the new year if we're not making positive progress in regards to COVID-19 and the overall 'r rate'. You don't want to be stuck in a position where you're out of business during the early stages of 2021; you may not even be able to last that long without having a stream of sales to fall back on. So, by making yourself an online money maker, you'll have a brand new business outlet that's currently in a much safer spot than any physical store is.
It's the not knowing when a retail shop will have to close down that's the major worry for business owners all over the UK at the moment. They're rightfully scared and uncertain where their income is going to come from while ever their business cannot operate and function normally. This is why you need an online web store, where you can list products and make sales without any further complications.
By following the lead of Nike and making the shift to online, it doesn't mean you have to leave your physical counterpart for dead; once the lockdown has ended you can return to normal. Though, if you go about things the right way, we'd predict that your online service is likely to find more success in today's environment than your actual shop ever could.