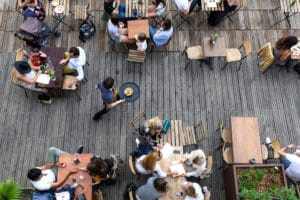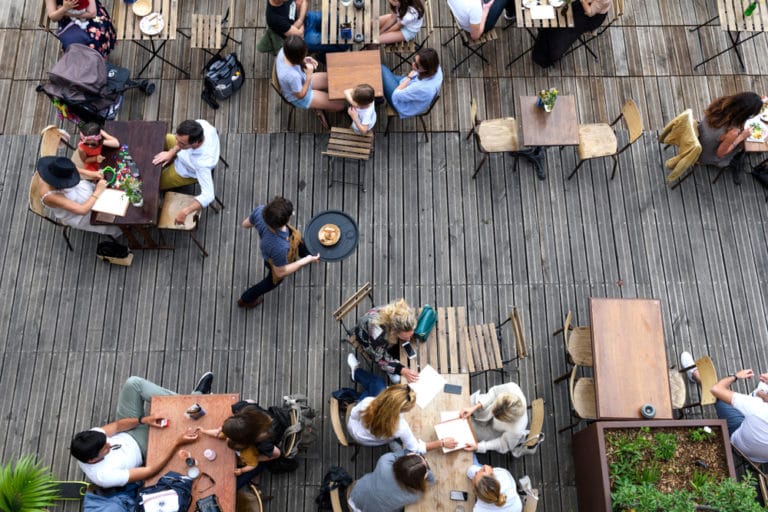 Restaurant week in Newcastle NE1 is bigger and better than ever – here's how restaurants can make sure it works for them.
This week sees the return of the popular Newcastle Restaurant Week. It's a chance for customers in the NE1 area to get a cut price meal at some of the best restaurants in the city, as well as for those restaurants to boost their customers and for Newcastle to show off its increasingly impressive dining scene.
All in all, it's a win for everyone involved. The 2019 event has a whopping 103 restaurants taking part! Offering great value for fantastic food in Newcastle's finest restaurants for only £10 or £15pp!
What is Newcastle Restaurant week?
First conceived back in 2011, the event has grown rapidly. This year more than 100 of the best restaurants around the city will get involved for the event which runs from the 5th to the 11thof August.
It got the idea from New York's own Restaurant Week which has been incredibly successful, even if it stretches the definition of a week somewhat. The New York event runs for nearly a month between July 22nd and August 16th offering diners a chance to enjoy set menus at some of the biggest venues in town at a knockdown price of around £22 for two courses.
Since its launch, it has become a real celebration of New York's restaurant scene and has become something of an event. Every year, the local press run articles giving people advice about how to make the best of the week and where the optimum deals can be found.
NE1 Restaurant Week is great for business
Some restaurants may baulk at the idea of selling their produce at such knock down prices, especially in an environment in which profit margins have already been cut to the bone. Since the financial crisis, customers have had to be much more careful with their money. Hospitality tends to be something of an exception. Surveys consistently show that people still like to dine out.
For example, last Christmas the hospitality sector soared even as consumer spending in general fell. The restaurant sector saw a 9% increase over the previous year as people were determined to make the most of the festive period.
Even so, it is an incredibly demanding market. Competition has become ferocious and many venues will find themselves having to operate on fine financial margins. Many of them will fail to keep their heads above water.
However, that is exactly why this event can be so valuable. If you approach it in the right way it can be a magnificent boost for your sales, especially if you're finding your feet or trying something a little bit new.
First of all, it helps you bring in new customers who might not otherwise have tried your restaurant. The most difficult sales to make can be customers who have never visited before, but it can also be the most valuable. If they enjoy themselves, they will come back again and, better still, will tell their friends about where they have been.
Events such as Restaurant Week can give this word of mouth advertising a turbo boost by creating a topic of conversation. Friends will swap stories about where they have been, what food they've eaten and where the best deals can be found. If your food is fantastic, word will quickly spread.
So, for new restaurants, or those experimenting with their menu, this can really put them on the map, but it can also be good for established restaurants. For example, many people might use Restaurant Week to try a place that would normally be out of their price range. If the food is really good, they may decide to spend a little bit extra to come back and try the full price menu.
Restaurant week Newcastle 2020
The next NE1 Restaurant Week will take place between Monday 20 – Sunday 26 January 2020.  Newcastle Restaurant Week provides ample opportunity to dine out with a discount at some of the city's finest restaurants as they open their doors to offer fantastic deals on their menus. Each restaurant has crafted a bespoke Restaurant Week menu for either £10pp or £15pp. It's the perfect way to discover a new restaurant in Newcastle or enjoy an old favourite at an even better price.
Seven new Newcastle Restaurants to eat in
1. Hibou Blanc
Former Jesmond Dene House chef Neil Jefferson is head chef at Hibou Blanc, a new cocktail bar and restaurant which has completely transformed a the former Gentleman bar in the Bigg Market.
2. Horticulture
One of Newcastle's newest bars and restaurants, Horticulture's food includes an entirely vegan set menu featuring dishes like sweet potato curry, slow-cooked bean goulash; as well as a main menu featuring dishes like monkfish tail and chicken thigh tagine. Starters/snacks include hummus and flatbread. Ingredients have been sourced locally to help with the environment.
3. Eden
Tiger Tiger left Newcastle in 2019, and Eden stepped in. The Newgate Street bar's kitchen is now taking part in its first January Restaurant Week.
4. My Delhi
'Indian Streetery' My Delhi opened up in Clayton Street this year. It is joining January's NE1 Restaurant Week for the first time, offering customers  a £15 two-course meal, plus a free 'pre-starter'.
5. Leila Lily's
Another cocktail bar and restaurant which opened this year, Leila Lily's is a glitzy venue worth dressing up to go to,
6. Greedy Gannet
The restaurant inside Beeronomy on Hood Street specialises in classic British food from locally sourced ingredients. The kitchen is headed by ex House of Tides and Jesmond Dene House chef Lindsay Rushton
7. Purple Peacock
Purple Peacock took over the former Fat Buddha in 2018 and serves a pan-Asian menu. It is offering three courses for £15 and two for £10 at lunch and two courses for £15 for dinner.
Getting the most out of Restaurant Week
Of course, this only applies if you approach it in the right why and, for every restaurant which sees it as a success, there will be others wondering why it hasn't worked out as well as they had hoped.
Don't leave out the good stuff: First you need to ensure the offer menu is representative of the rest of the food. Many people will avoid including things which are too costly, but than can be a mistake. Many of the people who are visiting during Restaurant Week will be doing so for the first time, so this is an opportunity to really make your best impression.
You want to score big with the wow factor and give them a dining experience which will not only bring them back but send them raving about it to their friends.
Use social media: Everyone is using social media these days and Restaurant Week is one of those events it was made for. Many of the people taking part will have developed their own hashtags and social media handles especially for the event. This is a chance to raise awareness about what you're doing and to drive deeper engagement with both new and returning customers.
Your aim is to spark conversations and to get people sharing images of the food they've had. This is great publicity. If people see photos of your customers having a great time, they will make a note to come and see you, even after Restaurant Week has come to an end.
Videos can be extremely popular and, if you're really lucky, might go a little bit viral. To get that you need something which is special and unique. For example, you can post a video of people at the restaurant or your chefs at work. This is a chance to add character to your restaurant, to show people the stories behind the scenes and some of the things they can expect when they visit.
Workshops or tastings: These can cost money and take time out of your busy schedule, but these are regular features of Restaurant Week. They offer a great way to showcase your food in a relaxed atmosphere as well as to give customers a little extra value. For example, if you host a cooking workshop, you're giving people something valuable, while also setting yourself up as a place where they can expect the very best food going.
Follow up marketing: The big aim of Restaurant Week is to encourage people to come back. For example, every meal could come with gift certificates offering money off their next visit. You can also deepen engagement by encouraging them to join your mailing list. This gives you a chance to let them know about new additions to the menu or any special promotions. At the very least, it is a chance to keep yourself in their minds so they when they are thinking about going out again, they will be more likely to think of you.
Use data: All those customers coming through your door leave a valuable data trail. This can tell you a great deal about their personalities, where they live and what food they like. It can also help you to draw up patterns of buyer behaviour. For example, you can see which dishes were most popular, and which drive the highest profits. Even customer complaints can be useful. They show you where you need to improve and what you should do differently.
Don't forget the vegetarians: Life for vegetarian and vegan diners is a whole lot better than it used to be, but the choice can still be limiting especially when it comes to set menus. It's rare to find offerings which truly cater for people with different food requirements, whether it's those who avoid meat or those who need a gluten free option. Make sure they are not excluded because there is nothing worse than finding yourself shut out of a special offer.
The last point is perhaps the most important. Don't be afraid to invest. The harsh truth is that during Restaurant Week you can expect your profit margins to take a hit. You'll be selling your best food, often at a loss, but that doesn't mean you should cut back in other areas such as staffing.
If all goes well, you'll be busier than normal so you need to make sure you have enough staff on hand to avoid being overrun. If a customer is visiting for the first time, he or she will not take kindly to delays or problems with the food.
It's also a good idea to invest in marketing, promotions and special events, such as the workshops we talked about earlier. This can be expensive but, in some cases, it can be worth borrowing in order to see the benefits in the long term.
Restaurant Business Funding
So where does PDQ Funding fit in? We are in the restaurant funding business. We help restaurants, not only in Newcastle, but all over the UK to grow with our merchant cash and capital product.  This is one of the best reasons for using a merchant cash advance. It gives you the money upfront you need to invest and allows you to pay it back in a flexible manner which is linked to your future revenue. They do say you have to spend money to make money and Restaurant Week is a perfect case in point. While it may hit your profit margins in the short term, it can be a terrific boost for the future.
Restaurant Week allows people from out of town into the area. It generates awareness of the town or city and allows customers the chance to try a new venue. Local hoteliers then have the opportunity to fill their rooms should people wish to stay over for the evening. it is a great incentive for any town or city in the UK to take part in.