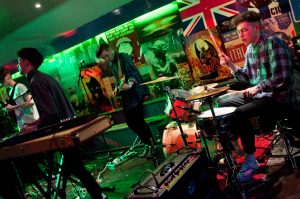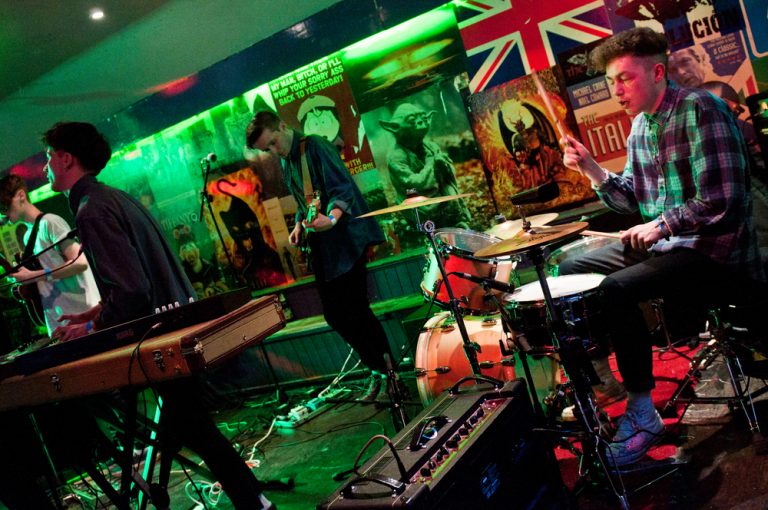 The UK government has announced that as of 1st August certain music venues and theatres will be allowed to reopen. Of course, the reasoning behind the initial closure of these venues was down to the still-ongoing effects of Coronavirus. As we continue to take steps towards a future that feels closer to what we had before this all started,
The official announcement was made by Boris Johnson on Friday, as he said, "We will restart indoor performances to a live audience, subject to the success of pilots, and we will also pilot larger gatherings in venues like sports stadia with a view to a wider reopening in the autumn."
Reopening of music venues in the UK
The planned-out details haven't been fully processed yet however, though it has been promised by the Prime Minister himself that further information will become available in the run-up to the reopening. Their will be an initial test run to make sure these sorts of events can safely take place, in the form of 'pilot performances'.
These performances will operate in a way that adheres to social distancing guidelines, meaning roughly only 30%-40% of the usual audience capacity will be allowed in to the venues at any one time.
This raises the question of whether or not it'll actually be financially viable for music venues and theatres alike to reopen with these rulings put into effect, but there appears to be no safer way to get the ball rolling in regards to live performance at the moment.
Legendary venues come to a close
 The live music industry was hit with a fresh batch of sad news last week as two long-running Manchester-based music venues announced they would be shutting up shop for good due to the lack of funding they've been able to receive during the UK lockdown. Both Gorilla, which was located on Whitworth Street, and Deaf Institute, which wasn't too far from there on Grosvenor Street.
These venues have played host to thousands of bands and live solo acts that have been moving up through the ranks of the Manchester music scene and to all kinds of artists from all over the globe. These two were a huge part of Manchester's musical identity, particularly in recent years, when great music has been a bit harder to come by for people that are tuning into the radio. These venues stood out because they displayed the best live bands the world had to offer and gave chances to new youngsters trying to make their name within the industry.
On the closures, which are set to be permanent, the MEN wrote, "Both the Deaf Institute on Grosvenor Street and Gorilla on Whitworth Street have been unable to weather the storm caused by the coronavirus pandemic. Bosses at Mission Mars, the company behind both sites, confirmed the news today after rumours began swirling on social media, describing it as a 'difficult decision' announced with 'great sadness'. The Deaf Institute has been part of Manchester's musical fabric for more than a decade, while Gorilla joined the scene in 2012. Despite their intimate size, both have hosted some of the biggest names in music at all stages of their careers, from The 1975 to Florence and the Machine to Kylie Minogue".
Though, it seems that as if neither venue will be reopening, even after lockdown measures are eased to a point where live indoor performances are permitted.
The bailout funding
Earlier this week it was announced by the UK government that they would be helping to fund our arts, heritage and culture industries with a £1.57billion bailout in order to weather the impact of Coronavirus. While this is great news, it took an awful lot of pushing from all angles within the industry to get it over the line and the fact of the matter is it has come to late to save a large amount of music venues across the country. 
The support package in question was announced on 5th July, it is designed to provide many cinemas, museums, galleries, music venues and heritage sites with some emergency loans and grants. For many it is too late however, the industry itself has taken a massive blow since lockdown began, due to the spread of Covid-19.
Emergency loans should be quick, hence their name, but it has taken an awful lot of time to get this pushed across the line. Of course, all of this money won't come in the form of a grant, even though the majority of it will. The overall loan includes £270million of repayable finance, which will be owed to the government. That is to be expected though, as this country doesn't have an endless source of funding to fix all problems we may face.
It is no question that he investment is extremely large though, the government have proven their value of music and film, as well as the acknowledgment for the positive cultural effect it has on this country. The amount of cash that's been decided on by the government totals to the largest one-off investment UK culture has ever received.
For smaller, independent venues, help has been harder to come by, as it often can be. Though, within the world of live music, it is in fact these smaller-scaled places that hold such a special part of our entertainment culture. That's why we believe that independent music venues are worth saving and we aim to help them in any way that we can.
The future of the music venue
The live performance industry is one that quite obviously relies on an audience to keep it afloat. Besides, what would a live performance be without a crowd to entertain and add to the atmosphere? We're currently seeing a similar situation with Premier League football in England, and it's safe to say that it just isn't the same. Though, of course televising football matches is a lot easier for people to understand than it would be to televise a live gig with no audience for the public to watch at home.
The future has looked a little bleak for music venues for a while now, with permanent closures continuing to happen all around the country. Though, it is certainly a positive step in the right direction for the future of live music and other types of live performance with the 'pilot performances' the government have planned in August. 2020 has been a really rough year for us all, but we'll hopefully all be able to celebrate getting through it together soon, at a local music venue so many members of the public will be eager to support.
Funding support for music venues 
As venues start to reopen in august 2020 many business owners will be looking for financial support. As a leading funder to music venues across the UK, we are committed to supporting this type of business. Our finance product called a business cash advance offers unsecured business finance for music venues. if you are a business owner and would like more information on how we can support your business, simply complete the online enquiry.