Merchant Loan Advance is a fast & flexible way to raise funding for your business. Our short-term cash injection allows between £5,000 and £200,000 to be raised via selling your future card sales.
Does your business need support with its cash flow and growth finance needs.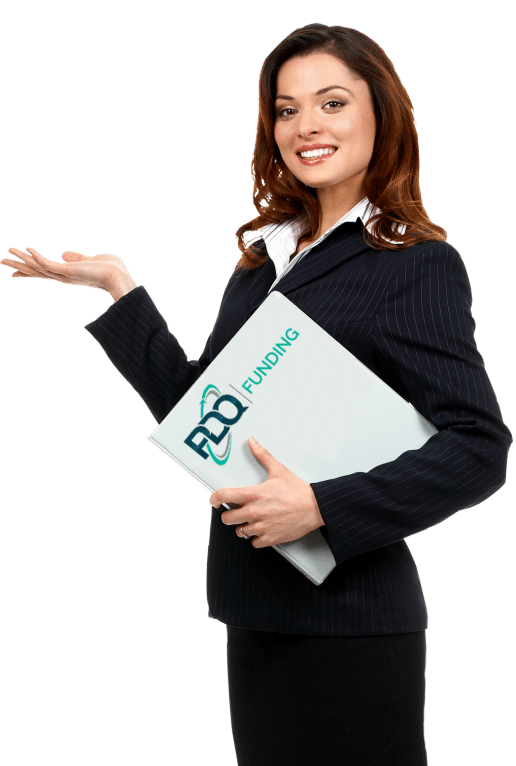 What is a Merchant Loan Advance
A Merchant Loan Advance is an alternative finance solution for business that use a card payment terminal. Funding is released on the understanding that you sell future card sales at a discount to the lender.
Each time a sale is made via the businesses card terminal the lender will take a small percentage until the advance has been repaid in full.
Repayments are staged typically over six to twelve months. There is no fixed repayment terms, and no late penalties. One of the great advantages of this type of finance is repayments only happen when a card transaction is processed. Meaning the outstanding amounts are paid off quicker when you are busy. Should your business slows down due to being a seasonal offering, the repayment are also mirrored to be paid back at a slower rate
Funding for business growth
Cash injection for your business
Contractually unsecured funds from £5,000 – £200,000
Simple, quick and fast funding
From application to receiving funds in 2-7 days
Approval rate is about 90%
A solution for those that have been refused funding by their banks
Only payback as you earn
All repayments are proportionate and mirrored to your earnings
How does a merchant loan advance work?
If you are a customer of merchant providers such as Payzone, Woldpay or in fact any credit card processing that offers merchant services you can can apply for an unsecured cash advance from £5,000 to £200,000. Unlike a business bank loan, there are no fixed terms or monthly payments and you only need to repay as you make card sales.
Our alternative loan solutions is an injection of cash for your business. We will base your advance on future credit and debit card sales, which means that you'll repay via a pre-agreed percentage of your card transactions you take from your customers.
The repayment is directly linked to card takings, you'll only pay back your advance when your business makes a sale. Unlike different types of business finance your company and personal assets are not required to be offered as security.
Should the loan advance take longer to pay off than originally agreed, the costs remain the same. No penalties or fees will be added. This type of working capital can catapult any business that uses a card machine to the next level.
Whatever your type of business, the unsecured finance provided could benefit your in many ways.  Once an online application has been made a fast and simple decision is made within 24 hours to confirm approval. The advance approval rate is about 90% with funds in your bank within days.  It is crystal clear to see why so many businesses are benefiting from this funding solution.
It's A Different Kind Of Business Finance
Easy Approval
It is far easier to qualify for alternative finance than it is a business loan from the bank. You don't need to provide a business plan to qualify, and approval is subject to your business' performance, not just your credit score.
Lightning Fast Funding
Businesses can access the working capital they need to grow within just 24 hours. Because it's so easy for a lender to assess how much revenue your business generates in an average month, they're able to reach a decision, make you an offer and agree repayment terms incredibly quickly.
No APR
There is no interest charged on the amount borrowed. Ever. Instead, you receive just one clear, all-inclusive fee.
Unsecured & Low Business Risk
This type of finance is entirely unsecured, which means you don't need to secure funding against your valuable assets. It's an ideal solution for any small business that generates a good volume of card transactions but has little valuable assets.
Flexible Not Fixed To A Term
There are no fixed repayment periods and you keep 100% of the money you make through cash sales. Because you only pay back a small percentage of your daily card sales, repayments are always in sync with your business cash-flow.
Affordable Repayments
For many small business owners a cash advance offers unrivalled reassurance that they can always afford to make repayments. If business is slow one day, and you make less money, the amount you pay back to the lender is also suitably smaller.
Better still, when business is booming, you can pay back a larger amount and repay the advance much quicker than you originally expected.
What Can You Use Our Merchant Loans For?
With payments taken at source, as a percentage of card revenue, Merchant Loans can often be a painless way to free up cash. Businesses can need urgent access to funds for a variety of reasons and cash advances are a flexible tool.
UK based business owners often use Merchant Loans to expand their current assets base, and to bring new products as well as services into their business.
Receiving additional unsecured business funding can provide you with more flexibility to try new products or services in your business. Expanding your product or service range can increase sales, and help exploit what products consumers prefer, while keeping a flexible budget.
If your business is experiencing rapid growth, or just needs more staff to run efficiently, Merchant loans  is a very effective solution to help hire new employees.
Having the safety of knowing you have the business funds in place to hire new employees can improve the efficiency at which your business operates, and will improve the process.  Having more hands on deck can help diversify the work load of each employee allowing the company to operate more efficiently.
Merchant Loans can be used for anything you see fit, so there is no restrictions placed upon the funds. You can use it to:
Pay Wages
Buy New Stock
Outstanding HRMC Demands
Refurbishment of Premises
Settle Overdrafts
How Do I Make An Application For Funding?
Qualifying Criteria:
Your business needs to be registered and trading in the United Kingdom to qualify for a loan advance.
The business needs to be a minimum of 6 months old.
You need to take card payments of at least £5,000 per month.
Providing Supporting Documentation
Once you've made an application online, you will be kindly asked to provide  some basic supporting documentation to help fast track your funding application. The following information is needed from your business to get the process underway:
The latest 4 months of Merchant Account Statements
3 months of business bank statements