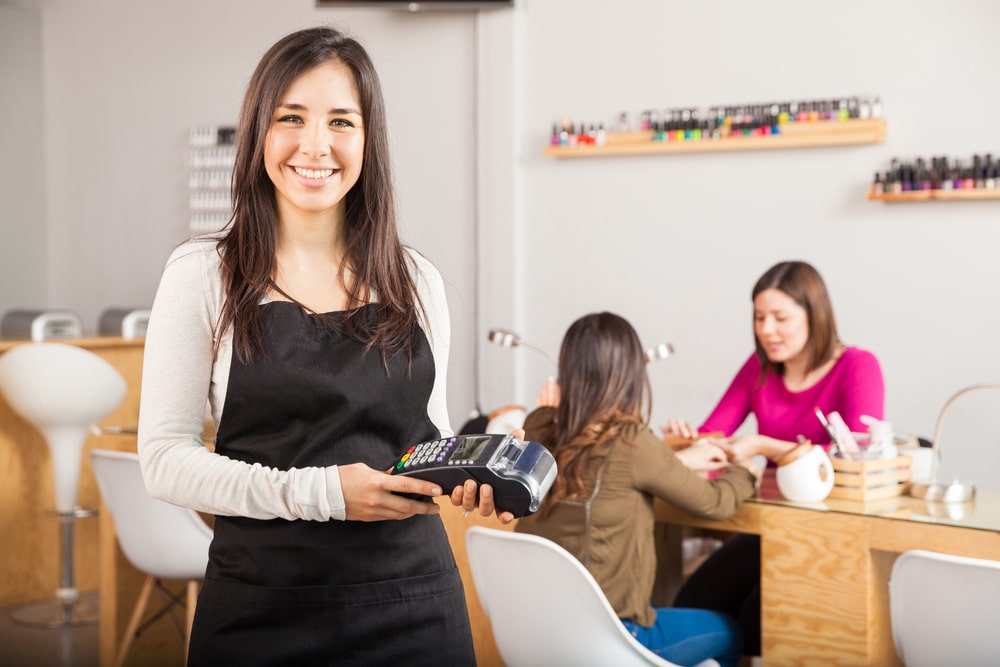 Merchant Cash Advances For Business Funding
Merchant Cash Advances For Business Funding are idea ways to fund your business growth. Existing users of PDQ Card machines can get a merchant loan advance of £5,000 – £200,000 in 48 hours with a cash advance from PDQ Funding. The main advantage with a business cash advance compared to traditional bank loans is the flexibility provided. The lack of hidden fees and deadlines for repayment mean that the cash advance business loan can fit into any structure of a business.
Advantages of

Merchant Cash Advances for Business Funding?
The main advantages are, should there be periods in which cash flow is not quite as expected, like a quite period things can be altered to reflect that.  A merchant cash advance, you only pay back the amount when you make a sale! This is especially attractive for UK based businesses that experience seasonal ups and downs in trading or are looking at moving into new areas of revenue for the business. The security provided by a cash advance loan can also encourage experimentation and enhance the attractiveness of new ventures. Merchant cash advances have only really just landed in the UK. the are one of the most exciting alternative finance solution for small business and SME's, praised by the government as an alternative funding option for UK businesses it has already helped thousands of UK businesses to date.
Merchant Cash Advances offer business owners nationwide a alternative funding solution at the very best rates. Here you can find quick and affordable business funding in 48 hours.
We offer unsecured business cash advances

Bad credit, lets see if we can still do something

Cash Advances from £5,000 to £200,000

Free, no obligation quotes

Fast pay-outs, in as little as 48 hours

Zero interest, No surprise fees or charge
Easy to secure – there is no need for assets to secure this loan which makes it much easier to obtain than a traditional bank loan or overdraft facility.
Simple, flexible repayment – the repayments are percentage based with usually no other costs involved, meaning you can pay the loan back whenever you can without being penalised for a time delay.
Use the business funding how you please – once you have the cash advance money, it is up to you what you use it for, whether it's for purchasing stock, investing in staff, property refurbishment or maybe even purchasing new premises.
Are

Merchant Cash Advances

for everyone?
As with all business funding products, there are a few things that a business needs to have, or be doing, to qualify for a Merchant Cash Advance. The most obvious is of course that it takes card payments with a card payment terminal, due to the repayment model that is operated. The applying business must also have a monthly turnover of about £5,000 in card sales. They must also have been trading for 6 months or more. Limited Companies, Partnerships and Sole Traders are welcome to apply from a cash advance.
Who uses a 

Merchant Cash Advance?
Generally, Merchant Cash Advances can be used by any industry which has sales with card transactions via a PDQ Machine. Some of the most common businesses using cash advance include:
Merchant Cash Advances for Business Funding

 – How Does My Business Get One?
If you feel Merchant Cash Advances For Business Funding may be useful to you and your business, you could speak directly to one of our funding options team. The process is so quick, easy and simple.
Step 1. Complete the online enquiry form.
Step 2. Once it has been received a merchant cash advance specialist will contact you.
Step 3. You can discuss your companies needs and a fixed quotation for the advance will be issued.
Step 4. If you agrees we arrange the funding and hopefully you will have your funds in 48hours.