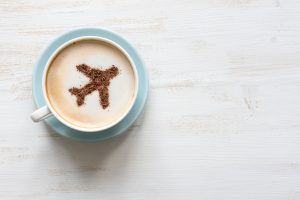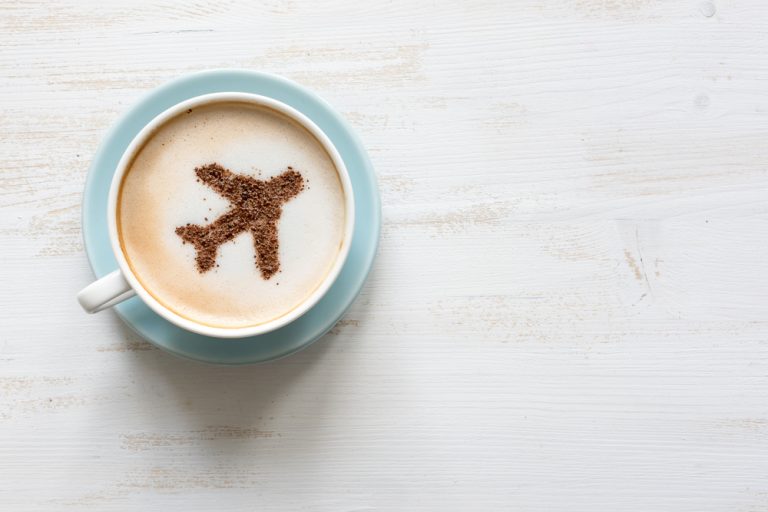 1981 – the year of the Royal Wedding, the first London Marathon, the opening of the Humber Bridge and the hit single by Journey (along with Bucks Fizz, which we'll gloss over). Depending on your own age, you may see 1981 as an age ago or fairly recent? If you'd set up a business in that year, you'd now be 38 years old which would be an achievement in itself.
That decade though was one that was challenging though for start up businesses, mainly because the digital culture didn't exist. If you were selling goods and services, for example, you'd need a physical storefront.
To expand that company, you'd need to don your Sunday best and visit the bank for an appointment.Just a small town girl
How business funding times change
In the embryonic stages of an enterprise formed today, not in 1981, you have many choices.
Firstly, it's not uncommon for parents, siblings, family and friends to support you financially. For example, a spouse could agree to take on extra paid employment to give your business impetus. Friends may pass you money to get going. All great gestures, though not without risk.
Secondly, bank loans are still a distinct option in 2019. But you may not have to dress up, as you can get funds online.
Thirdly, there's crowdfunding.
Business angels and venture capitalists
The list of choices goes on and on. You can opt for support from business angels and venture capitalists, for instance.
Business angels invest their time and money in an entrepreneurial idea. The most obvious example is Lord Sugar and "The Apprentice". A venture capitalist is similar. In return for investment, though, they have a stake or equity in the business. You need to pitch for this.
The Loan Range(r) for your business
Short term loans, as well as guaranteed loans (secure) are other options for a start up business. When businesses approach us at PDQ Funding, however, we often find that fixed repayments are often challenging for those investing to grow. Secured loads are easier to acquire for many, but there can be reluctance to secure business investment against a property, for instance.
Incubators and Accelerators
These are similar concepts but there are distinctions:
Accelerators "accelerate" growth of an existing company, while incubators "incubate" disruptive ideas with the hope of building out a business model and company. So, accelerators focus on scaling a business while incubators are often more focused on innovation.
You can read more here.
Research and development grants
Less well known, perhaps, are research and development grants. These provide funding for businesses to innovate with products and services. This is a government initiative that has run for some years. The problem here is that acceptance rate is low and it is a slow process. Your business may need a cash injection quickly, for example, but a R and D grant is not fast. Restrictions are often applied, however. There are strings attached too to what you can do with the money.
SEIS and EIS
The Seed Enterprise Investment Scheme and Enterprise Investment Scheme (SEIS and EIS) are commonly perceived as tax relief schemes. This is a complex scheme, involving investors and companies and one that is covered in great detail here. There are restrictions on their use and investing via SEIS and EIS is not straightforward at all.
What are alternatives for your business?
A Business Cash Advance, sometimes called a Merchant Cash Advance, is a short term funding option which follows the seasonal flow of your business. They are easy to secure and repayments are set monthly on what you take in card payments daily. They can be used for multiple purposes – marketing, expansion, new stock, extra staff, a new service. The possibilities are endless.
You have to have been trading for six months – if you've been in existence since 1981, we'd say you qualify.
It's only suitable for companies that take a high percentage of their sales via card terminals.
Who PDQ Funding have helped over the years
With our market leading business cash advances, we have helped all manner of businesses grow:
Hairdressers, barbers and beauty salons often apply and are accepted for merchant cash advances from us. You can read how to grow this business here.
Restaurants are another key aspect of our business. If you want to be the best restaurant in your town or city, like Manchester, you would be well advised to contact us.
The number of florists, for example, is growing nationally. We can help your florist business bloom.
We also fund businesses with relocation, for instance.
How Does A Business Cash Advance Work?
Does your company need a straightforward, affordable business loan alternative?
Our business cash advances are a fast and flexible way to raise between £5,000 and £200,000 in capital, for your business today. Repayments are based on your card sales, which means you only pay us back when you sell to your customers.
Finally what do you need to do?
Applying for a business cash advance or merchant cash advance is easy with us.
Firstly, it's fast. You can apply in a matter of minutes to raise an unsecured business loan today.
Secondly, you don't wait weeks and months for approval. You get your funds fast and directly into your bank account for you to use as you wish.
Above all, you only repay a small portion of your credit/debit card sales. Your repayments are automatically processed and hassle-free.
If you have any more questions, contact us now.