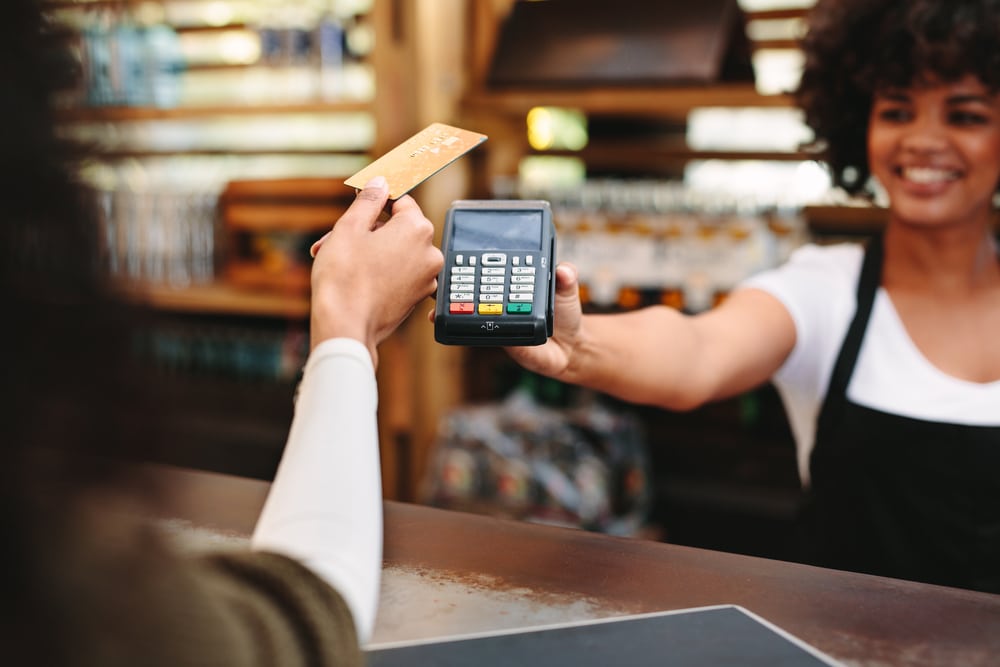 Merchant Cash Advance from £5K to £200K – Cash Advance Lenders
Merchant Cash Advance from £5K to £200K with PDQ Funding with a repayable term of up-to 18 months.  The cash advance is based on the value of monthly transactions passing through your PDQ card payment machine.  Repayment for the cash advance to merchants comes from absorbing a percentage of credit and debit card takings on each transaction. Unlike conventional loans there is no fixed sum repayments to be made each month. A fixed percentage of about 10% of each transaction is taken until the cash advance has been repaid.
Leading MCA Lenders in the UK
Running a business is not an easy task, working capital is what is required to keep it operational and running smoothly. Taking card payments with a PDQ card payment terminal is one of the quickest ways to request payment. Requesting credit card and debt card payments for your business helps keep the cash flowing! It can also help raise and unsecured merchant cash advance (MCA) amount of £5k to £200k in 48 hours when a cash boost is needed. Cash advances for business are flexible and work like an unsecured business loan.
The unsecured amount can be used for any purpose within the business you require. The advance amount is calculated on your business card takings, if you take £10,000 per month with card payments, the cash advance for business amount is £10,000 of unsecured business funding. Financing for Small Business has never been easier with our cash advance for business product.
What Types of Businesses Do We Fund?
Restaurants
Restaurants can have significant ups and downs when it comes to cash flow. Due to this, many restaurant owners pursue merchant cash advances from 5k to £200k. Since most restaurants accept card payments, this product is a great fit. It coincides with the pace of a restaurant's sales, so they aren't remitting an amount that they can't afford.
There are many ways that restaurants can utilise merchant cash advances for restaurants, from growth opportunities that you can pursue with a merchant cash advance include, offering delivery services and opening another restaurant location. Still, many restaurants utilise their cash advances for other needs outside of expansion. Many opt to use their business financing for purchasing inventory, meeting payroll, and paying rent or taxes.
This type of restaurant funding is a perfect fit for any restaurateur looking to expand their venture.
Public Houses
Like restaurants, public houses can experience volatile business trends. If you own or manage a public house business that occasionally experiences a lull in seasonal sales, having added business funding could help you ensure that the public house remains operational. Since customers are more likely to pay for drinks and food with their credit cards, a merchant cash advance for public houses could be a viable option. Unsecured business fronting is available to the hospitality industry, most public houses and bars accept card payments. A merchant cash advance from £5k to £200k is a type of business loan to public houses and bars in the UK.
With merchant funding, your public house business can invest in inventory that customers appreciate. In the past, you might not have been able to afford reordering items that sold out. Once you receive a cash advance, you can comfortably restock inventory, and in-turn make more sales. In addition to paying for inventory, you could use your merchant cash advance to hire additional retail employees. This can be especially valuable during busy times, such as the holiday season.
Salons
When customers visit your salon for hair cuts and colours, nails, manicures, massages, and other types of pampering, they likely pay via credit card and debit cards. Due to the volume of these credit card payments, you could qualify for a merchant cash advance for salons.
Using an unsecured cash advance, you can update your salon equipment, hire additional technicians, or pay for new marketing materials. Having loyal customers is pivotal to the success of your salon. Business try to use their merchant cash advance in ways that will lead to customer satisfaction. Like the other industries mentioned, salon owners can use their merchant cash advance to afford consistent costs such as rent, inventory, and payroll.
How do we get a

Merchant Advance
Cash advances from merchants are available from £5k to £200k, these funding products are really simple to access for any business that's have a card payment terminal. The business needs to have been trading for at least of six month, and has taken card receipts of at least £5,000 per month.
The process is simple to. get started. Simple complete the online enquiry form, once it is received a funding options specialist will contact you by return and discus your options.