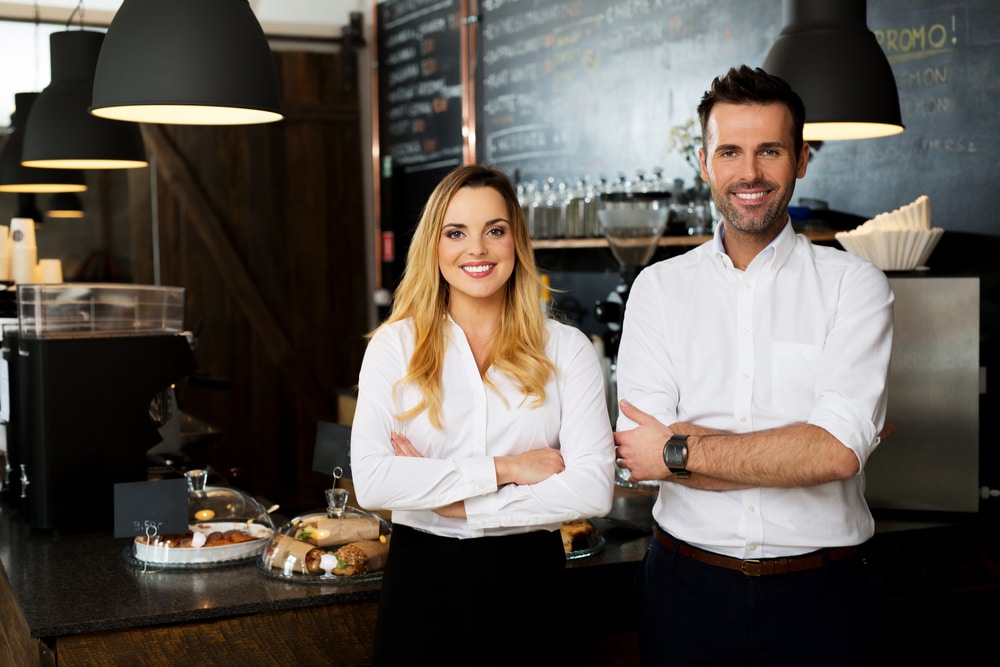 Five Ways a Merchant Cash Advance Could Help Your Restaurant.
With times getting tough in the restaurant trade, a merchant cash advance could help overcome a crisis and invest in the business. Life can be tough in the restaurant business. With wages stagnating, many people are reluctantly cutting back on dining out. However, the market shows no sign of becoming less competitive with more restaurants opening up all the time, which means there's less business out there and more people trying to get it. 
As a result, many restaurants will find themselves struggling from time to time which is why a merchant cash advance can be crucial.
Difficult times for Restaurants in the UK
The last year saw a 20% rise in restaurant failures as difficulties in the high street filtered through to the restaurant trade. With high profile campaigns like " Dry January " which encourages people not to drink alcohol it's getting tough.  Previously the sector has remained curiously resilient to the recession with people still being determined to hold on to their little luxuries. Now, though, the sector is struggling and many restaurants are struggling to make end meet.
With money in short supply, restaurants are becoming vulnerable to temporary shortages in cash flow which could – in some cases – lead to business failure. They are also struggling to find the money to invest in innovations and promotions which could prove crucial to their future success.
Restaurant profit margins hit a significant low in 2008, when the profit margin for restaurants across the industry declined to an excruciatingly thin 0.5 percent. Since then, they've risen steadily, reaching about 2 percent in 2013, and then 3 percent by the end of 2016 and, finally, 6 percent by the end of 2017.
To solve all those problems, they need an injection of cash and a merchant cash advance for restaurants looks like a good option.
Here are five ways it can help : 
An alternative to bank loans
Accessing credit through a bank loan may be difficult for some restaurants, but a business cash advance for restaurants offers an attractive alternative. The provider will pay you a lump sum up front in return for a portion of your future revenue.
When deciding whether to work with you or not, the provider will look at your historic credit and debit card sales records and use those to extrapolate what they think you will receive in the future. You will then pay a portion of that revenue back until the sum is paid off. Because it is based only on credit and debit card revenue this makes it a particularly attractive option for restaurants.
A merchant cash advance for a restaurant tends to be easier to access. This is an advance, rather than a loan, so your credit rating will not matter as much as it would with a loan. The lender is advancing you the money based on your expected future business rather than your past payment records. The business cash advance is an alternative to a restaurant business loan.
Flexible repayments
A merchant cash advance is a flexible way to borrow money. Repayments are based on a percentage of future revenue from the business PDQ machine. If business is good, you will pay it off quickly. If not, you'll be able to spread the payments over a longer period of time. It ensures that, whatever happens, payments are affordable.
Overcoming a cashflow crisis
A cashflow crisis can happen to any restaurant business – even one which is successful – however it can be devastating. If you're unable to make all your financial commitments, you may be forced out of business. If you can't pay your staff on time, they will be likely to look for alternative work.
A cash advance can give you an injection of cash to ensure all those payment obligations are met, and that you can continue operating until money comes in.
Investing in your business
The restaurant industry is highly competitive. The pressure is on to continue investing to ensure you stay ahead of the competition but finding the money can be difficult. This is a front-loaded proposition in which you'll be investing substantial sums of money before you start to see the returns. A merchant cash advance for your restaurant can provide thousands of pounds to put into the company and keep moving forward.
Making repairs
Damaged equipment can be debilitating for businesses, but if you don't have the money to make repairs, problems can continue to mount up. Imagine, for example, that there is a problem with the lavatories, or crucial cooking equipment. It can harm your reputation and damage operations across the organisation.
A merchant cash advance can enable the restaurant to make all repairs, promptly and ensure your business continues to perform as it needs to.
Finding the right restaurant cash advance provider
As with anything, there are many different Business Cash Advance Loans and some will be better than others. You should shop around, work out what fees you'll have to pay and what the true cost will be over the course of the deal. The cost can sometimes feel high, but whether you're trying to overcome a short-term crisis or raise the money for an investment in your restaurant business, it can be immensely valuable.
Restaurant business funding 
Restaurant business funding has been hard to gain in the past due to the risk that is associated with the industry so the high street banks have failed to deliver on their promise to fund the high street. Alternative business funding firms like PDQ Funding have filled that gap! Cash Advances from £5,000 – £200,000 in a few days. No personal guarantees needed.
If your restaurant business needs funding simple complete the online enquiry.