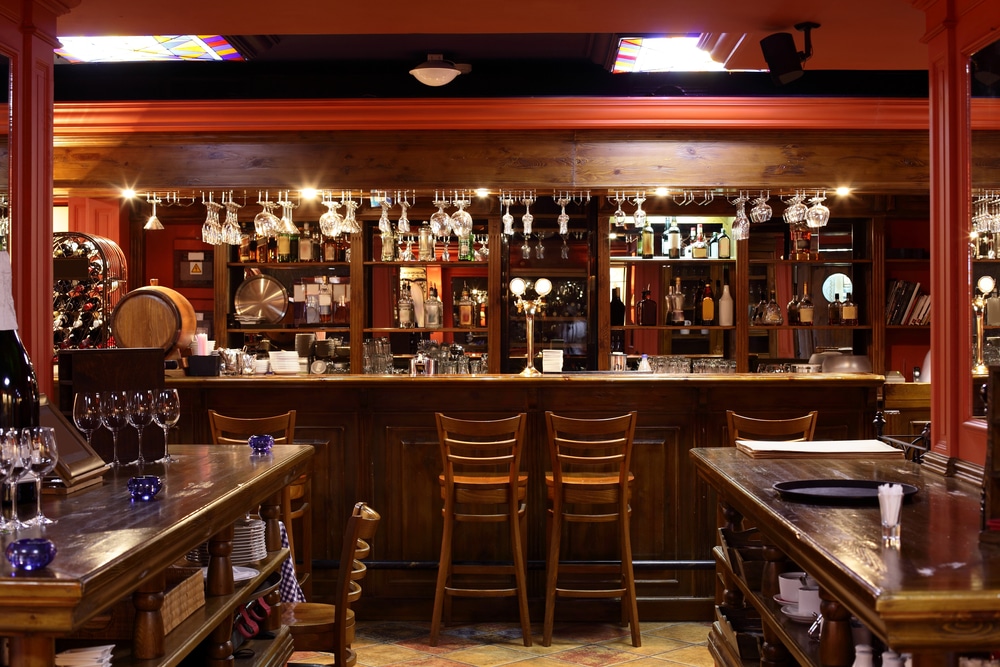 How a Merchant Cash Advance Can Help Your Pub Survive Dry January
Dry January might be good for the nation's health but it could be fatal for pubs and restaurants. Here's how a merchant cash advance could be a life line.  January is here. After weeks of excess, the UK is knuckling down, trying to get fit and to save money. However, spare a thought for some of its victims: the embattled owners of pubs and restaurants. Nobody has any money and everyone is trying to be healthy, which means this is likely to be their leanest month of the year.
The rise of

Dry January
Dry January is not particularly new. It first appeared in 2012 as a campaign from Alcohol Concern and has been pretty successful. The organisers say it has helped millions of people save money, lose weight and improve their health. It taps into our natural competitive spirit. While we Brits love a drink, we also love a challenge, so we relish any opportunity to set ourselves a goal and try to achieve it.
This might be good news for the nation's health but it can be devastating for pubs and restaurants. Both these sectors have suffered in the last few years and a lean spell in January can leave many struggling to make ends meet. With other obligations, such as taxation and payroll also weighing heavily at this time, they need to find a way to bridge the gap.
January maybe one of the best times to apply for a merchant cash advance.
Building a

hospitality

business
The first approach is to find a way to keep people coming into the pub. People may be cutting back on the booze, but that doesn't mean they'll be giving it up completely. There are still things you can do to get them through the doors. Here are a few ideas to help your hospitality business:
Develop new drinks: People won't stay long for a glass of orange juice or a fizzy drink, but they might stay to try some non-alcoholic alternatives. Mocktails, for example, will give people something interesting to stick around for.
Focus on the atmosphere: People like a well-furnished pub and a nice atmosphere any time, but even more so when they are sober. If the interior of your pub is a nice place to be, non-drinkers will be more likely to stick around with their drinking friends.
Hold events: Special events give people a reason to come to the pub other than just drinking. Pub quizzes are particularly popular around this time. Not only are quiz-goers traditionally heavy drinkers, but their non drinking friends have something other than alcohol to come to the pub for.
Can a

merchant cash advance

help?
All these can help boost business, but from a purely financial perspective you may be facing a number of challenges. A cash shortage during this time could prove fatal for your enterprise, so you will need something to keep the wheels turning in the meantime.
A bank loan may be difficult to secure, especially if your credit history is not that great, so one alternative could be a merchant cash advance. This could help you secure an advance of up to £200,000 which will help keep the wolf from the door.
A merchant cash advance with no credit checks is different to a conventional loan in that it is an advance on future earnings. The provider will offer you a lump sum which you will then repay as a percentage of your revenue from debit and credit card sales.
The amount you receive will be calculated on the basis of your historic sales. So, if you take £10,000 per month through your PDQ machine, you might be able to secure an advance of £10,000. You will then pay back a proportion of your future sales through that machine until the sum is paid off. Making it a perfect alternative to pub business loans.
Why a merchant cash advance

can help your pub
This can be a particularly useful approach for pubs and restaurant funding. They only calculate revenue which comes through card and debit card sales, so it suits those businesses which manage a lot of their business through card sales.
It is flexible. Repayments are based upon the level of your future sales. If these are high, you will pay it off quickly. If they are lower than expected, your monthly repayments will also be lower and more affordable
Because this is an advance rather than a loan, a bad credit rating will also not be as much of a problem as would otherwise be the case. It's also quicker and easier to arrange than a bank loan with some providers able to transfer the money to your account within the same day.
This, then, could be an effective solution to avoid the perils of dry January. It's a quick, affordable and accessible way to keep things ticking over until the money starts to roll in once again.
Help with

 

business cashflow?
If your pub or restaurant accepts credit and debit card payments then a Business Cash Advance UK would be the perfect business cashflow solution for you to beat dry January. PDQ Funding provide the business funding you require, each day a small pre-agreed percentage of your card transactions until the business advance has been repaid.
The amount you have to pay back will change depending on how many transactions you process through your card payment terminal. On a slow days the repayment amount is less and on a busy day you will pay back slightly more. It's unsecured funding that works with the structure of your pub or restaurant business.
If you would like to know more how a merchant cash advance can support your business cashflow during Dry January simply complete the online enquiry.