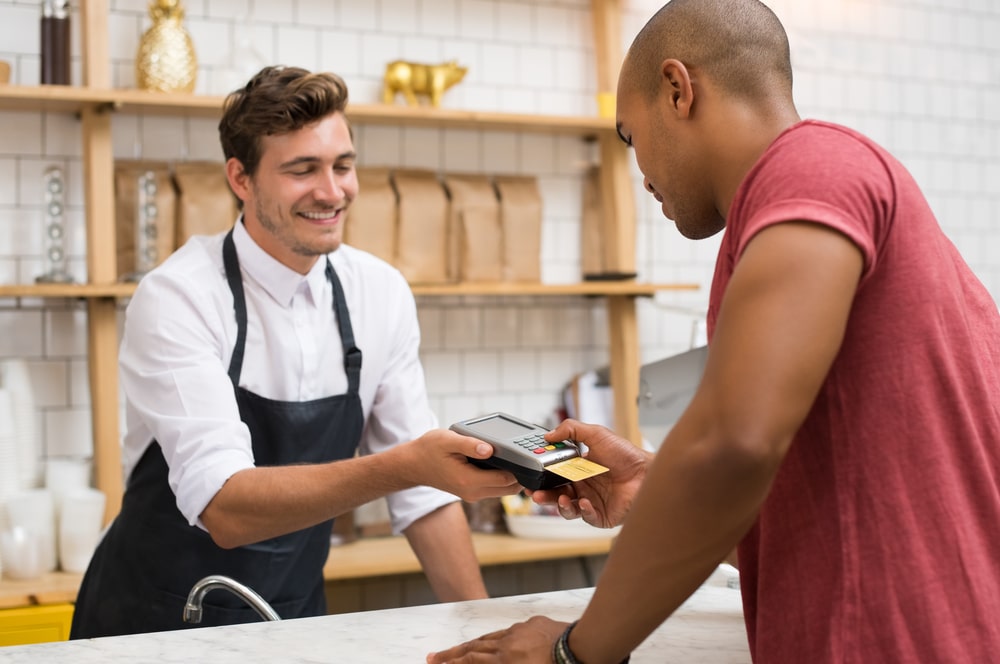 Merchant Cash Advance & Business Cash Advances
Merchant Cash Advance & Business Cash Advances are alternative sources of business finance similar to a business loan.  A business merchant cash advance can be a fast and easy way for a trading business to raise additional working capital. Cash Advance is an unsecured business funding product that can be used for any capital purpose or as cashflow for the company. Business cash advance is available to trading business that has a credit card processing terminal (PDQ) and has been trading for more than 6 months.
Merchant Cash Advance, Cash Advances from £5,000 to £200,000
Cash Advances from £5,000 up to £200,000

High Approval Rates up to 90% accepted

Flexible Repayments, tailored to match your business

Unsecured alternative business funding

Business Cash advance funds are available within 7 – 14 days

Ideal business funding solution for all retail or point of sale type businesses

No need to move merchant services or PDQ terminals.
How do

the alternative funding advances

 work
Merchant Cash Advance & Business Cash Advances is created for the business by leveraging the previous 12 months credit and debit card receipts and giving the trading business a forward advance typically equivalent to 1 months average credit or debit card takings. For example if your business takes around £250,000 per year through your credit card machine we would divide that by 12 which would allow us to give you a maximum business cash advance of £20,833
More Information about cash advance for business
A cash advance for business is classed as an unsecured business funding product as the loan does not require title or security over any property, machinery or asset held by the company. It therefore is completely independent of your existing banking facilities such as overdrafts or outstanding loans.
How is the advance is repaid
Repayments are flexible in that they track your future customer sales, so you pay back less on your quiet weeks and more back on your busier weeks. At the quotation stage of your cash advance you agree at what percentage of future sales you would like to pay off your loan. EXAMPLE: You borrow £20,833 and agree to pay back 10% of future sales. So when a customers pays you £250.00 by credit card you pay off £25.00 from your loan and receive £225.00 being the balance in your account. All this happens automatically you have nothing to do.
Do you Qualify? 
Have you been trading for more than 6 Months?

Do you have more than £5,000 on average going through your PDQ machine monthly?
If you have answered YES to the above then YES you could qualify for a merchant cash advance
What type of business use a cash advance:
We have provided business cash advance loans no credit checks to a broad range of businesses: Restaurants, Pubs's, Hotels, Hair Salons, MOT Garages, Clothes Shops, Butchers, DIY Stores, Dentists, Opticians… In fact any business that takes card payments for their product or service could qualify for an unsecured cash advance loan.
Any purpose business loans:
A merchant cash advance can be used be used for any purpose. You can use the money to buy stock, refit your shop, refurbish your working space, buy new equipment or machinery, pay off debts, creditors or a VAT / PAYE tax bill.
Revolving credit facility, borrow again and again.
Once the merchant cash advance facility is setup for your company and you have paid back your original loan you can you use the cash advance facility again and again. This gives your business a revolving credit facility now and in the future and of course you only pay when you borrow the money.
Do I need to move Merchant Provider?
No you don't need to move PDQ terminals or merchant providers to get a merchant loan advance from us. If you feel we can support your business with business funding simply complete the online enquiry form.