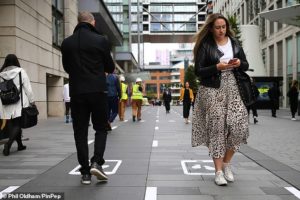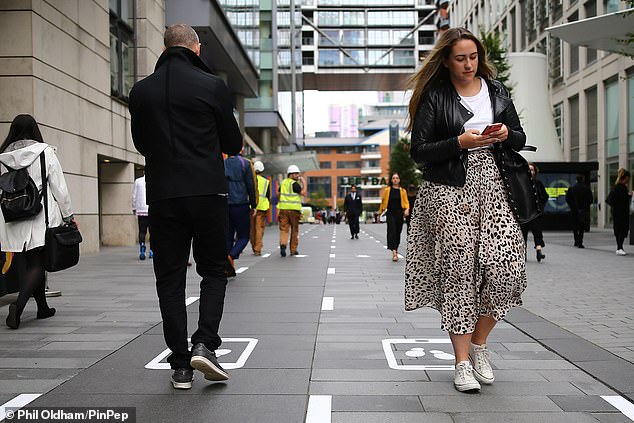 The late great Tony Wilson once said those memorable words about Manchester. What no one can deny is that the spirit of Manchester as a city and region makes it an inwardly mobile city (when many cities are seeing urban flight) and huge entrepreneurial investment.
For instance, look at the Northern Quarter or Ancoats. Thirty years ago, each was an industrial, residential and commercial wasteland with few signs of what it would be like now.
The Northern Quarter – Manchester
Oldham Street was where you queued for last buses home, in the gritty shadow of Piccadilly.
Now don't get us wrong, it's not gone all urban squeaky clean and sanitised.
That part of Manchester, along with Hulme, Moss Side and others, has reinvented itself.
The Northern Quarter is the Shoreditch or Hoxton of the north, with property prices climbing ever upwards to Beetham Tower proportions.
The Manchester Bee
The symbol of Manchester that has come to the forefront in recent years is the bee. Industrious, sociable and hard-working, the bee has become a fitting symbol for that city. After the recent terrorist attack there, in 2017, that left 23 dead, it rose to prominence again as a symbol of hope in the form of tattoos.
Peterloo Massacre
200 years ago this week, around 18 lives were lost when protesters who had gathered en masse to campaign for parliamentary reform. Estimates of injuries range from 400 to 700 people.
Manchester always bounces back though and reinvents itself, never accepting defeat.
Madchester music
Though the Beatles came from down the East Lancs Road, Manchester has always laid claim to fame for its music heritage. Recent bands like The Smiths, The Stone Roses, the Happy Mondays, Joy Division, James and Oasis have put the city on a global musical map. Its cachet has been further cemented by recent sporting successes.
Citeh or United?
In recent years, Manchester City have dominated footballing headlines under the management of Pep Guardiola, whilst its arguably more famous brother has seen its star wane, since Sir Alex Ferguson stepped down. Football is part of the city's culture, regardless of whether you're blue or red.  Each team has massive global affiliations with branding that reaches all corners of the world.
Top 10 Mancunians?
To narrow down a list to 10 may seem petty but many have tried it – look at this article that puts Emmeline Pankhurst, the suffragette, in pole position. Or the Manchester Evening News' one that puts Salford-born Albert Finney at the top.
Manchester in 2019
Today, Manchester to go all colloquial is "buzzing". It is seen as a blueprint for many cities to emulate and not just in its housing, its culture, its heritage and its shops.
Manchester has become a digital groundbreaker.
Manchester has become a tech hub.
Let's give five examples:
Wakelet. This company, on Quay Street, has invented a social web application raising over £1 million in seed  funding.
Cubic Motion based on the Manchester Science Park remaking waves with media giants like EA and Sony.
Push Doctor is an innovative health platform that enables online consultations with doctors.
Lad Bible based in the heart of the Northern Quarter is reputedly followed by half of all men aged between 18 to 24 in the UK, and no doubt many older and younger men and women.
In an age of freelance and digital airtime, Radio Co is another Manchester start up that is "mint".
Andy Burnham, mayor of Manchester
At this point it seems appropriate too to name check Andy Burnham, who many argue could and should have been leader of the Labour Party, but whose star may rise again (Johnson was Mayor of London remember).
He's not a mayor who just turns up for ribbon cutting ceremonies – he's politically and socially active across the region and we wonder what he'd think of the Manchester news today.
Manchester texting lanes
Today, social media was awash with news from the city centre that a part of Manchester, has created mobile only walking lanes. Now if this was 1st April, everyone would be disbelieving but it's actually happened and was funded by AO Mobile.
It's not just a marketing stunt either:
Richard Baxendale, MD of AO-Mobile, who conducted the research, said: 'We have to be realistic and responsible when it comes to the way society is changing.

'Our research found Brits being distracted by technology when walking is becoming an issue people want tackled.

'Our trial slow lane is an important first step that may well be adopted by other cities in the future.'
It's hoped that other cities will follow Manchester's lead as walking and texting has become normal and a hindrance.
Our point at PDQ Funding is this.
All five Manchester start ups we mentioned began with little, except an idea and a plan. They've invested heavily in people, facilities, resources and marketing to become the successes they are today.
The texting whilst walking lane may seem ridiculous but AO Mobile's investment in two 75 metre long lanes has made headlines for them. They are down for 24 hours but their marketing impact will last longer.
If you're a start up with 6 months' trading behind you, PDQ Funding can offer you a business or merchant cash advance.
You may not want to use it to create smartphone walkways, but you may have other ingenious ideas for expansion.
Want to know more?
Contact us today.