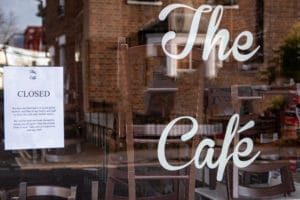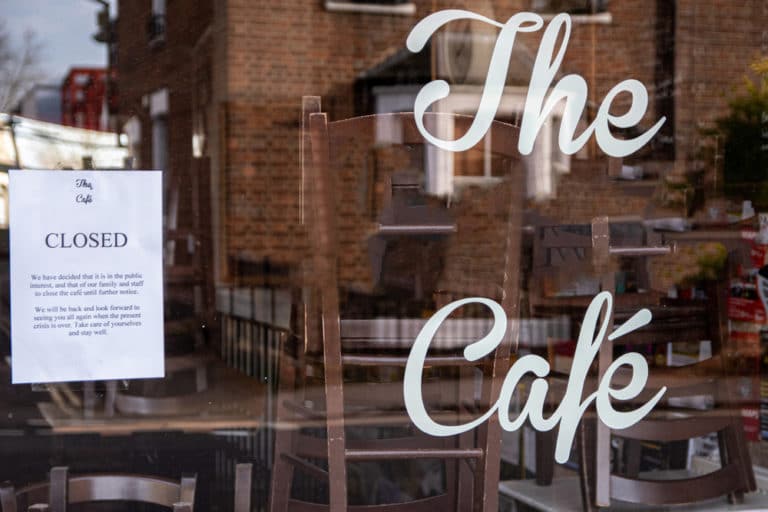 It's clear to see that businesses of all kinds are struggling to survive through the current Coronavirus pandemic, but for those that do find a way to make it, a comeback strategy and plan will take them a long way when they're once again allowed to open their doors to the public.
We have devised a few helpful tips for when your business leaves lockdown and 'tries' to return to normality.
Speed matters in recovery it will not be enough for companies to recover revenues gradually as the crisis abates. They will need to fundamentally rethink their revenue profile, to position themselves for the long term and to get ahead of the competition.
More than anything, getting your small business back on a firm footing will require resourcefulness and hard work. Embrace the following strategies to bring about your company's resurgence as efficiently and successfully as possible:
The support is waiting for you
Remember that once your business reopens, there will be people eager to shop with you once again, or utilise your services. They've had to wait just as you have, meaning they'll be ready and raring to get to your business just as quickly as you want the doors of it back wide open.
This means it's the perfect time to host a flash sale, or a similar retail event that will entice shoppers back in and hit them with the realisation that you have returned and are now once again open for business as usual. This would also help you to rid any inventory that you have left over from an earlier time of the year, focus on shifting these kinds of products out before you stock up with your newer stuff.
It can also increase your customer base, which is something that's essential once you get to reopen your store, or other type of similar business. Small Business agrees with this point and says, "Clearance sales offer customers a way to access a company's goods at a lower price point. For some types of products, like beauty supplies, clearance sales encourage customers to try new products. If customers like the product, they may become a repeat customer at the regular price point. This strategic use of clearance sales can increase a company's customer base".
Be prepared to execute your returning plan
Whatever you're planning on doing when your business returns to regular proceedings, make sure you've figured out a way to execute it effectively. This will take some extensive preparation and planning, so think back to when you originally started your business and go through the same process as when you had to layout everything you hoped to accomplish and exactly how you were going to do it then.
If you're going to have a sale, consider which items are going to be included in it. If you're planning on running a new promotion scheme, make sure you have the funding you need in order to achieve this marketing strategy, available to you at the right date. Take the necessary steps to ensure you can execute your plan and achieve your returning business goals just as you'd like you. This will instil some much needed positivity into you as a business owner for when you return and once again open your doors to customers and clients.
Marketing will be the way forward for many businesses, every business is different. The hospitality business will have been hit the hardest so if this is your industry social media is important to inform customers about your pub being reopen after lockdown. This will be the best way you can engage with your customers and clearly one of the lowest costs.
Utilise social media activity
Social media can be a great way to convey a message to your customer base, and that is exactly what you should be aiming to do around this period of time. Communication between business and clients or customers is vital in keeping up to date with everything that's going on while we're all having to stay at home.
This would also be a good system to utilise when you're planning on returning back to work. Conveying over the message that you're due to reopen will let people know when they can expect to purchase items from you once again, giving them some time to gather funds and get themselves ready to shop with your company once more when it finally has the chance to reopen.
Change your business outlook
At the start of 2020, your outlook for your business growth was doubtless more optimistic than the reality turned out to be. Pursuing the same goals at this point is unrealistic. If you originally planned to expand operations to a second location, for example, consider holding off until the end of 2021.
Recalibrate your trajectory for the present. Rather than pursue a second location, look to regain strength at your current one. If in-store traffic is down, promote your curbside service or home delivery of online orders. Set smaller, more obtainable goals to help recover lost revenue streams and increase your customer base so you can rehire lost employees.
Your new business plan should include a revised budget and a timeline for rebuilding. Returning to your pre-Covid status — and setting the stage for the future —will require careful planning and execution.
What the government are doing for businesses
The UK government has taken steps to aid businesses to an extent, after initially seemingly ignoring the needs of business owners. Now that Prime Minister Boris Johnson has given the order that all but essential businesses must close, they can receive the correct insurance benefits that will help them to survive through this period.
The BBC have reported that all the new measures taken to prevent the spread of Covid-19 are as follows:
Shops selling "non-essential goods" including clothes and electronics stores will be closed immediately
Libraries, playgrounds, outdoor gyms and places of worship will also close
Gatherings of more than two people (excluding people who live together) will be banned
There will be no weddings or baptisms but funerals will be allowed
Parks will remain open but people are only to go out to exercise once a day
All of the new measures will last for three weeks from 23 March before being reviewed.
Return to work Update
The lockdown restrictions have been eased and Prime Minister Boris Johnson has conveyed the message "go back to work if you can" to the British public. As confusing as his messaging was, it can be deciphered that if you're able to work in a safe environment, avoiding close contact with others, then you should do so.
If you're in a position where you haven't been able to work from home in any capacity, the time is now for you to make an effort at returning to work. In what is obviously an attempt to salvage the state of our economy, the government have made us aware that the individual cases for returning employees, is in the hands of their employers. You should most definitely only head back into work if you feel it is safe to do so however.
This is why England has chosen to drop the 'stay at home' slogan and adopt the 'stay alert' messaging system instead, something Scotland, Wales and Northern Ireland have chosen to steer clear of.
As for business owners that have been hopeful of making a return, this may well be a defining moment for you. In some certain circumstances you'll be able to once again open the doors to your business and possibly regain your members of staff whilst doing so. Don't expect floods of customers to flock your way right off the bat however, lockdown restrictions are still in place, they've simply been slightly eased.
The difficult case of knowing just what you can do now, or what you should do now will be different for every business. It will depend on what type of company you're running, how much contact with others will result in your re-opening, and even where your business is located.
The BBC have reported on those that will likely make the return to work first, "The Prime Minister encouraging construction workers and those on factory lines back to work was expected, in part because those roles are simply impossible to do remotely. Workers in those sectors will likely to return to work in the coming days and weeks, according to Charlie Netherton, from Marsh Risk Consulting. At the other end of the spectrum, professional services firms have proved they can operate quite effectively with the majority working from home".
Continue to plan for your re-opening and keep your online presence going strong, and steadily growing, but be aware that returning isn't a race while ever there are people at risk. The day will come when the restrictions are fully lifted, though for now we must wait to see when the next level of easing can take place.
Consider funding options that will help you
 Here at PDQ Funding, we offer a range of funding options for businesses of all sizes, such as our business loans and our merchant cash advances. For more information on both, visit the main page of our website today, or contact a member of our expert team.
Applying for a business loan or cash advance takes just a matter of minutes. Our dedicated account managers are on hand to help with anything you're confused about. If you need a hand navigating the application process, get in touch on 01246 233108.
Step 1:
Click to apply for funding. You will be redirected to a page where we will ask for more information about your business, including:
The name of your company
Number of years trading
Your business' average monthly card terminal turnover
Amount you are wanting to borrow for the business
Step 2:
The next step involves us asking a few personal questions:
Your title, first name and surname
Your contact details, telephone and email address
Step 3:
Carefully read our terms and conditions, accept them and click 'get my business finance quote'. Your application will be reviewed quickly by one of our finance specialists.
Step 4:
Please expect a call and email from one of our dedicated account managers, this is to discuss your needs and any questions you may have in regards to your loan or cash advance agreement.
Step 5:
Carefully read through the terms of agreement and sign the relevant documentation ready to return to your account manager. Once the application form has been received funding can be in your account within 48 hours
If you're are a business owner looking for cash to buy new stock or boost your customer base, you can borrow up to £200,000 today. Simply pay back as you earn. Get a merchant cash advance quote today via our website