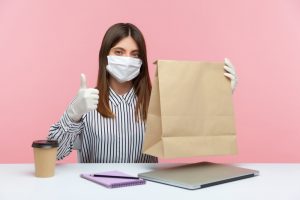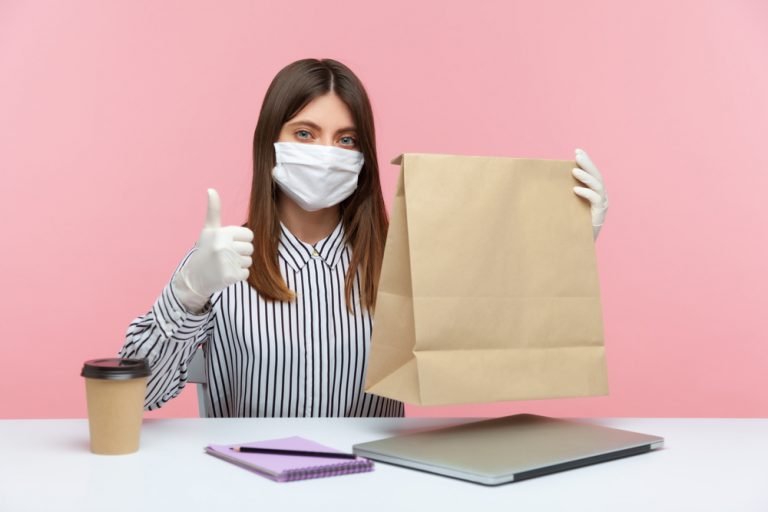 Non-essential businesses began to reopen yesterday in England, with a particularly large focus on physical retail shops. The vast majority of business owners will be eager to get back to work and start earning a decent level of cashflow once again after being away for roughly three months by this point.
Employees will start to feel secure in their working positions once more, and everything will feel like its one step closer to being back to normal.
Many shoppers have also displayed their eagerness and willingness to head back to the high street, as queues in large cities such as Manchester were stealing the headlines on June 15th.
Safe return of shoppers
Of course, it was the Coronavirus outbreak that lead to the closing of certain businesses and venues, though many have planned to reopen for a while, they just needed the go ahead from Prime Minister Boris Johnson and the rest of the UK government. The only businesses that have been able to remain open are those marked as essential, such as supermarkets and convenience shops, due to the items they sell, like food and milk, etc.
One of the key concerns that has arisen in the wake of these reopening's has been the safety of shoppers. If members of the public are expected to visit the newly reopened physical retailers, they need to be fully aware that they'll be looked after and kept safe, above all else. Businesses and premises have a duty to change certain aspects of their layout, how they would normally run things, and how many customers they can host at any one time in order to look out for their customers and abide by social distancing rules.
What can my business do to help?
As mentioned previously, business owners now have a duty to keep the public visiting their store, and the staff working within it safe at all costs. You cannot simply reopen and head back into things as normal, it just isn't possible right now. There are however, many things you can do and changes you can make within your business venture to ensure the safety are the individuals visiting it. With a few simple changes you'll be able to go about your business as normally as possible for the time being.
Make your rules clear 
It's important that you remember that the vast majority of the public are likely to be thinking twice about going shopping, as the fear of Covid-19 is still very much apparent to our society. This is why, as the owner of a business, you should set out some clear guidelines of how both customers and members of staff should be behaving within your retail store. This is essential as it will enhance the understanding of everyone that visits your company's premises, leaving them no excuse or reason to act in a way that isn't safe, or that could put them into any possible enhanced risk situations.
Placing a sign at the entrance door to your business, that states the clear indications and rules you've set in place to maintain social distancing and combat the spread of Coronavirus is a great idea. This will allow customers to remain alert at all times, and also keep your members of staff safe, as they'll rest assured that the public know what they can and cannot do while on the premises.
Use the supermarket one-way system
Grocery stores that have remained open across the country thus far, have acted intelligently by implementing a one-way system for customers to follow. This keeps shoppers moving on a constant stream and allows them to avoid bumping into, or having to pass other customers while looking for their essential goods.
Setting up a similarly structured system at your place of work will allow you to keep tabs on the behaviour of customers, while aiding them in their safety precautions at the same time. You must remember that they're essentially taking a risk by visiting your business, so you should make the extra effort in helping them to stay as safe as possible, during this tough period of time.
Take inspiration from what's already happening
It isn't a crime to copy what another business is doing and enforce the very same rulings on your own venture. In fact, in this instance where safety is so crucial and important, it is welcomed more than ever before. At a time like this, businesses will have to work together for the greater good, while attempting to save themselves somewhat, in terms of their own financial aspect.
If you see a business acting effectively when it comes to public health, feel free to take inspiration from that and apply it to your own company. Taking extra measures will be appreciated by your audience, as they'll be aware that you're working towards further protecting them while they shop with you.
Not all customers will happily abide by the restrictive rules you'll need to put in place, we've already unfortunately seen examples of people not complying with the safety measures put into place by certain customers. The best thing to do in a situation like that would be to ban them from your shop, as allowing them to go on as they are will have a majorly negative effect on your other customers.
Make hand sanitiser compulsory
Like many other businesses already have, you should set up hand sanitiser stations at the entrance of your business premises. This is an effective way to stop the spread of the virus in a physical way, but it also makes us feel more comfortable and safe on an emotional level.
Feeling like you're physically doing something that combats the virus has a positive physiological effect on us as people, so it's a good idea to allow your customers to do this.
You may need financial help – here's how to get it
Some of the changes you need to make may require extra funding. This can worry retail store owners, especially after the financial issues so many have already faced this year, due to the Coronavirus pandemic. Though, what you may not realise is that there are numerous funding options available to you online, that are purposely designed to help you advance your business in ways you could previously only dream about.
Business loans for retailers is a great way to get the financial boost you may be looking for, in order to purchase any and all safety equipment your workplace environment is in need of. Here at PDQ Funding, we can offer you unsecured business loans, so you won't need to be worrying about personal assets being at risk or anything like that.
Receiving an unsecured loan from us will allow you to get your hands on a lump sum of money, which can help to cover the costs of any safety equipment you may be in need of. Some lenders that offer loans to retailers often require a personal guarantee. The need of a personal guarantee is there so if your business was to default on loan repayments, you as the business owner becoming personally liable for paying back the money.
The most traditional form of lending within this type of sector is a bank overdraft, although for larger amounts with longer repayment periods, most traders will opt for secured loans. These types of loans are commonly available from banks and other traditional lenders and will usually require a strong financial history.
The small business loan will generally provide low fixed interest rates, with repayments set at equal amounts which are repaid each month for a set period of time. Criteria between lenders varies significantly but in general but lenders will be looking to loan to businesses with a strong financial record and an excellent credit rating. PDQ Funding interest rates are comparable with an overdraft and the repayment terms will be dependent on your business structure.
Don't delay, contact PDQ Funding and get the financial boost you need to cover these new added costs, today.
To summarise
Having your customers follow a few simple rules will not only make them feel more positive about their overall shopping experience at your business, but it'll also allow you and your team of staff members to feel safe. It is as much about you as it is your consumer base, so present your business platform in a way that adheres to social distancing guidelines and creates a safe environment for everyone that will come into contact with it.