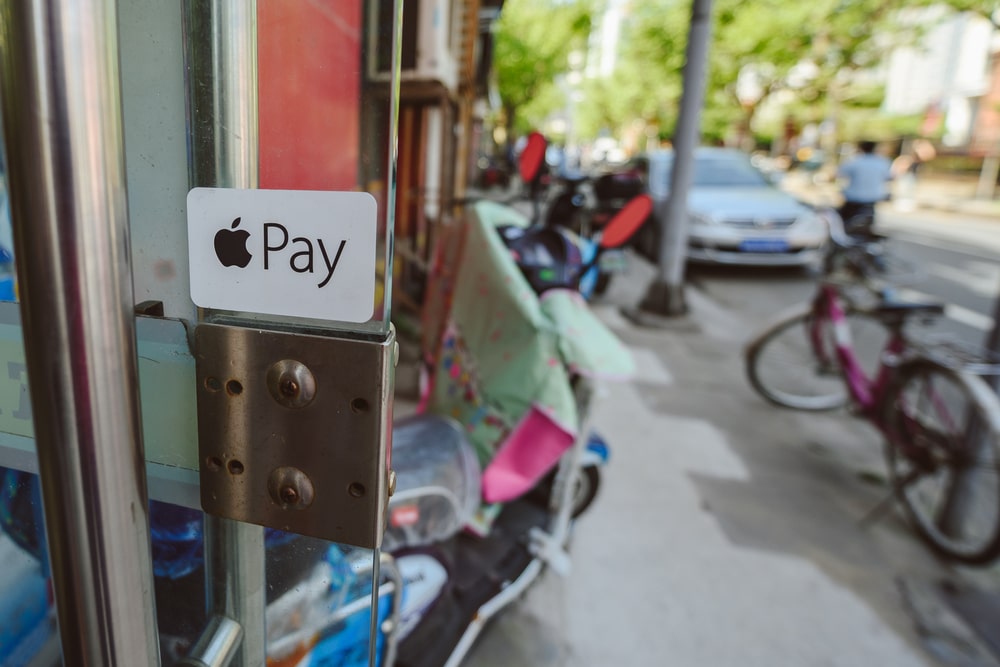 Going cashless and its negative impacts?
We live in a world now where we can happily leave our homes to go shopping without cash. You can pay by card, via contactless or PIN, or with a smartphone or watch and few bat an eyelid.
Apple Pay and Android Pay, along with clever apps like Tesco Pay, have made cash seem on a one way trip to obsolescence?
But is cash dying?
There's no doubt statistically that the use of cash is declining. You only have to look at the recent Treasury decision to stop production of 1p and 2p coins. Surely the 5p, 10p and 20p coin are on borrowed time too?
Ergo, for example, at the fate of the humble cheque. Once the trusted currency for large payments, a cheque now seems like a museum piece. The benefits of going cashless may seem obvious.
Younger people struggle with the concept and practicalities of actually completing a cheque. "Why do you write the amount in numbers and words and add Only and a horizontal line?" It's a lost art.
The example from Sweden
One of the PDQ team recently travelled on business to Stockholm and it was patently clear to him that cash transactions are rare there.
Bus companies don't accept cash, neither do chemists and others, but is a cashless society desirable or does it lead to social and financial exclusion?
Pros and cons of going cashless
The disappearance of ATMs? ATMs are seeing less frequent use – a 9% drop in London in the last year for example. Cash transactions peaked in 2012 but have fallen every year since. Cash doesn't leave a paper trail which may attract certain types of users. The flip side of declining cash is that perhaps budgeting may prove more difficult for those following a stricter financial regime. If £50 cash is a student budget for a week, will the disappearance of access to that cash lead to overspending, without strong willpower and discipline?
The older generation may become more marginalised. In Sweden, cash transactions have fallen by 80% and is expected to be totally cashless by 2023. Cash is expensive to produce and distribute. Doing away with it should, in theory, reduce the cost of living but is it fair on older generations on restricted budgets and without access to banking facilities?
Cashless increases chances of cybercrime? The UK recently saw national power outages – would reliance on technology for payments be myopic if there were future failures or bank hacks?
Cash keeps inflation down. Many economies have shown success in using cash widely reduces inflationary pressure. We can give a concrete example from Japan where the ¥1,000 note (roughly equal to £7.40) has been used by workers to pay for their lunch, meaning it is difficult for cafes, takeaways and workplace canteens to increase prices above that expectation. If Japan went cashless, would lunch prices increase? We guess so.
Loss of privacy. We all know the recent stories about Alexa, Siri, Google listening in to us our conversations via Echos, HomePods and Google Home devices, but will dependence on digital payment mean that our data is scrutinised too? Would you trust banks to protect this privacy?
What does this mean for small businesses?
Firstly, customers expect all businesses (small and large) to provide a range of payment option: card, contactless, mobile and via an App. It speeds up checkout and leads to higher customer satisfaction – that applies if you run a tattoo shop, a craft gin bar or a vaping store.
Secondly, by offering diverse payment options, profits should increase. A hypothetical example say of two coffee shops operating on the same road – one is cash only, one offers multiple payment choices. Which one would you pick as a passing consumer, assuming both had similar prices and similar quality food and drink?
Thirdly, accepting mobile, contactless payments actually gives your business more credibility.
Finally, you can expand your customer base. By accepting card payments, you're not only expanding the appeal to passing footfall, but opening up the opportunities for digital sales. That small sandwich shop with queues out of the door most lunch times could implement an online ordering and payment service to reduce queues and increase sales.  You can improve customer loyalty by offering cashless incentives.
Business success stories
It is always easy to point out business failures, but there are some major success stories. Carphone Warehouse began with one store in 1989 and now is worth £1.7 billion on the stock market. Facebook began as a niche college platform to a global phenomenon. Cath Kidston is a homegrown success story.
One though that stands out for us at PDQ Funding is Trunki, the ride on suitcase for kids. Trunki famously failed on Dragon's Den with Theo Paphitis breaking a strap and saying it would never make money:
"No-one in their right mind would think that business was worth £1m."
12 years later, Trunki has won 100 awards. It has turned over record profits year on year and still has no physical stores. It relies instead on its niche products being sold via its own online store, John Lewis, Amazon and Argos. It's expanded its suitcase product range exponentially too – with Rob Lowe the CEO citing success being due to:
"We believe travel is about new experiences, creating memories and making every journey just as enjoyable as the destination … understand that whilst parents buy products, children make friends with them, so everything we create has the functionality that grown-ups value, and the personality that kids adore. We have a team of talented imagineers that are dedicated to making travelling with tots a doddle. They use ingenious design (and a little bit of fairy dust) to create products for every journey, whether it's a day trip to the zoo, or a round the world trip."
If you're looking to expand your business by offering multiple payment options, contact PDQ Funding today.