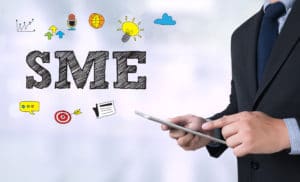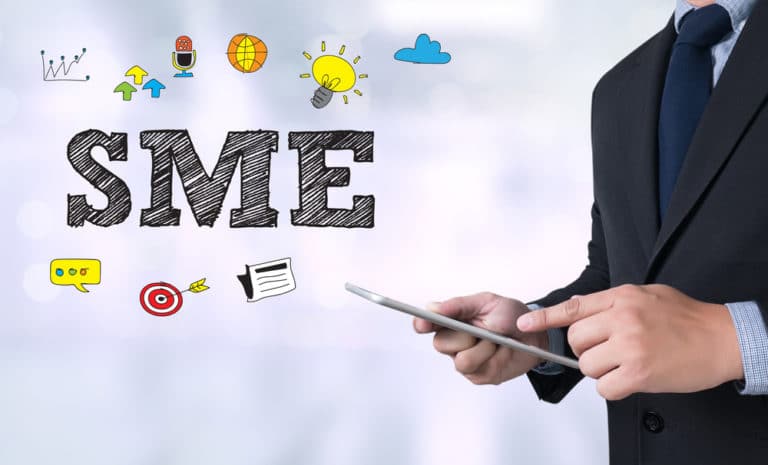 Financing for SME's has never been an easy task, getting a SME business loan is even harder! An SME in the UK is defined by HMRC as a business that does not employ more than 500 hundred staff and has an annual turnover that is less than £100 Million.
The problem is that the UK government does not share this definition and adopts a different approach in determining what SME stands for.
Contrastingly the definition used by the department for business defines SMEs as any company that employs less than 250 employees.
Stages of an SME life cycle there is pressure to maintain strong levels of working capital. Whether you need to invest in new services, develop new products, hire staff or expand into larger premises, accessing an SME loan could provide the funds you require. Finding the ideal SME loan is often the most important step in accessing the potential opportunities your business needs to grow.
What is an SME?
Within the UK, the definition of SME is generally a small or medium-sized enterprise with fewer than 250 employees. While the SME meaning defined by the EU is also business with fewer than 250 employees, and a turnover of less than €50 million, or a balance sheet total of less than €43 million.
Within this umbrella there are three different categories: medium-sized, small, and micro-businesses. These categories are defined by turnover and number of employees.
SME Funding Options in the UK
Business in the UK that employs less than 50 people and has a turnover of less than £6.5 million is defined by Companies House as being small. The same definition of SME any business in the UK with less than 250 staff and a turnover of under £25.9 Million will be considered to be a business of medium size.
With so many definitions of SME available. Financing for SME's could be an issue faced by any UK business that employees between 50 and 500 staff turning over between £6 million and £50million. Due to the uncertainty of what is a SME and difficult for small companies to gain finance it's for this reason a PDQ Cash Advance could be the ideal financing solution for UK SMEs.
A Business Cash Advance is the ideal solution for financing SME's as the number of staff is irrelevant when it comes to making the funding decision. What is relevant however is that eligibility is dependent on the SME that is looking for finance turning over a minimum of £5000 through a debit or credit card terminal.
If the company has suffered from adverse credit all is not lost as we offer business cash advance loans no credit check. This is done by the use of the business credit card statements not the directors.
Finance made easy for SME owners
Our funding is designed specifically for SME owners looking to access between £5,000 and £200,000 in unsecured finance. In order to qualify for SME financing, your business will need to have been trading for a minimum of six months and generating at least £5,000 in monthly credit and debit card sales.
Our expert funding advisors will help you throughout the entire process, from applying for financing to receiving your funding. If you are approved, you will receive the complete amount of funding as a lump sum in your businesses bank account. Repayments of the cash advance are made by a small agreed percentage of your total credit and debit card sales every month, in order to repay the cash advance you receive.
This way, there's no need to worry about a set monthly payment. When business is good the repayments for the merchant cash advance are made quicker. Should your business slows down, you'll be able to only pay a small amount that doesn't affect your monthly cash flow. This will help to give you total control when it comes to both your business and its financial situation.
Unsecured business loans are often the best way for SME owners to go when in search of a financial boost, as it minimalizes risk and makes things far simpler.
Types of SME Business Finance
Long gone are the days when a SME business only means of acquiring  finance through their local business bank there are now a number of some loan products in the UK.  Alternatives have now given SME business owners more options, allowing them to choose the best solution to fit their needs. To help make that decision a little easier, we've put together a list of five popular sources of business finance, and the purposes each one serves:
SME Business Loans
A SME Business loan is the most traditional form of business finance. This type of finance was essentially delivered by a high street bank, the bank will loan the small business enterprise money based on its value, business plan and the perceived ability to pay back the loan.
Who it's best suited to: Businesses with a good credit history who seek a lump sum for investment but aren't in a hurry.
Pros: A bank loan is a reliable and trusted source of business finance. Banks can lend out high sums of money over longer terms with reasonable interest rates. A source of funding for making large purchases, or expanding a business with a good credit profile.
Cons: Bank loans haven't been designed with the needs of small enterprise businesses in mind. The terms they offer are often rigid, and the loans themselves can be difficult to obtain without a substantial track record or valuable collateral. In addition, the application process is often complicated and time consuming, including business plans, legal fees. They are typically not fast to obtain either, with the average completion time for bridging loans in the UK being 50 days.
Secured and unsecured business loans
Traditional business loans are usually split into two types: unsecured business loans, which don't require security and tend to have higher interest rates, and secured business loans, which are typically higher value loans more suited to growing businesses.
Your decision could be influenced by the legal status of your company – are you looking for a partnership company loan, or are you a sole trader or limited company? The age and track record of your company could also influence your choice. However, a flexible lender will look at the bigger picture when assessing your application, so be ready to share the required information.
Asset-based financing for equipment
If you've exhausted your grants, you may want to turn to a more traditional business loan to acquire equipment. Asset based finance can help you with that by establishing financing without relying on any existing assets your company has.
What is asset-based financing? In the simplest terms, asset-based lending a specialised financial approach to providing capital for the specific needs of the business that is secured by an asset of the company. This type of finance provides asset finance for equipment, which can be a life-saver when your company relies on manufacturing products. The main benefit of this is that this style of asset-based financing is not dependent on assets you already have. In simple terms, this style of asset lending is like renting the equipment for the length of the contract to make sure your small or medium-sized business continues to thrive.
Is Your Business Eligible For An SME Loan?
There are further advantages of a business cash advance that make this type of financing for SME's attractive : Qualification Criteria
An SME applying for a business cash advance can do so online and minutes.

Unsecured funding of between £5000 and £200,000 can be raised by SMEs transacting through debit and credit card terminals.

Small and medium sized businesses can benefit from a finance product with no APR or fixed monthly payments.

Nearly 90% of businesses meeting the SME definition are approved for a business cash advance.

Unlike many other loan products on the market SMEs do not need security or a business plan when applying for a cash advance.

Once Financing is approved the SME will receive a lump sum directly into the business bank account.

A cash advance is an attractive finance option for SMEs as they only pay back the advance, when they are paid by their customers so repayments mirror sales and do not put pressure on the cash flow of the business.

An SME must have been trading in the UK for at least 6 months to eligible for a business cash advance.
Best Alternative to Business Loans
Business cash advances have shown to be one of the best alternatives to a business loan in the UK. This is down to the speed that one can gain a BCA! There are no personal guarantees needed or cashflow projections. This type of alternative lending has funded most type of business. Payments are secured of future card receipts.
Get a no obligation free quotation for business finance. We can inform you if you have been approved online before you apply, as all we need is your card payment terminal statements. This is all done without impacting your credit score
Apply for SME Business Financing 
It is so easy and quick to apply for a SME business loan, simply follow the following advice and grow your business and find out how much you can borrow. A business loan can be put in place within 5 working days, and the funding placed with your bank account. Apply today and let us send a quotation with details about business loans available.
Due to the speed that SME business loans can be in place and support small businesses this type of cash flow finance is not authorised and regulated by the financial conduct authority.
Step 1:
Click to apply for a quick quote. You will be redirected to a page where we will ask for more information about your business, including:
The trading name of your business
The number of years you have been trading
Your microbusiness' average monthly turnover
The amount you are wanting to borrow
Step 2:
The next step involves disclosing your personal details, please be ready to tell us:
Your title, first name and surname
Position in the business
Registered office address if registered in England and Wales
Company registration number
Contact details
Step 3:
Carefully read through the terms and conditions and click 'get my quote'. From here your application gets reviewed by one of our approved business finance suppliers, who will help find the best lender for your dentist loan.
Step 4:
Please expect a call and email from one of our dedicated account team members to discuss your small business loan agreement.
Step 5:
Carefully read through the agreement and sign the relevant documentation ready to return to the SME business loans company, from there you will be able to access the funds in your account in just 24 hours.
F.A.Q's
What is sme business loan
A SME Business loan is a type of finance offered to small and medium enterprises in the UK. Small and medium-sized enterprises represent 99% of all businesses in the UK.