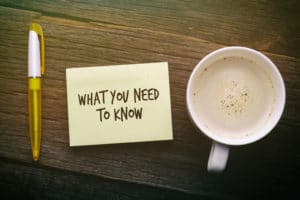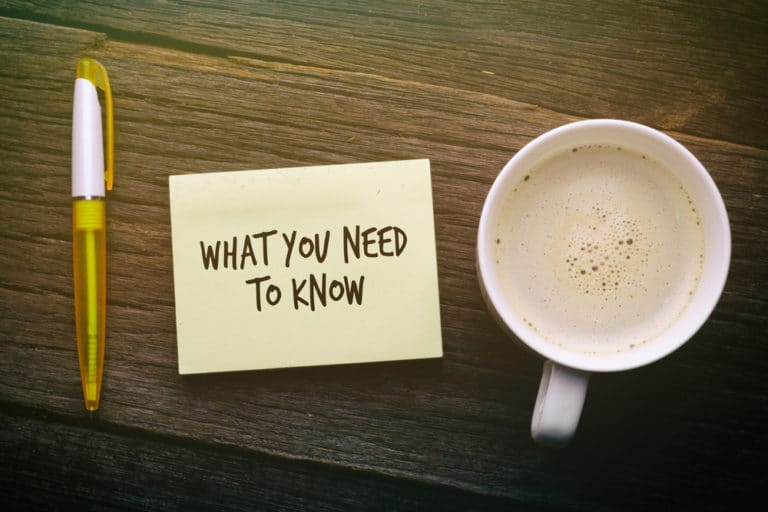 Cash flow means everything to a business. No company would be able to stand on it's own two feet without it. It's a commonality between businesses of all shapes and sizes. It's common practice for a small business to find itself in a position where it needs help in terms of a cash injection.
Sometimes a business will need a boost in cash flow for it to take the next step, and progress further. Small business loans can help to give businesses both more time and resources to invest in themselves and continue to grow. With the cash a business can receive in a loan, new doors can be opened and goals that were previously unachievable can start to come into sight. This is the main reason you would choose to apply for a small business loan.
What is there to know about applying for a business loan
The worry for any director or business owner is knowing what to expect once you have completed an application form for a business loan. The modern day process could be simply completing an online application form. Some old school lenders wish to know more details about your business in order sanction loans. An accountant will need to produce different types of information such as cashflow projections or completed accounts.
The process is not going to be as simple as you are made to believe as all lenders will require a degree of financial information. The business information is required in order to understand and know more in order to process different loans available for your business. Following our quick sure fire way, this made speed the process up and help with the anxiety over this time!
A business maybe under pressure so one option is an emergency business loan. this solutions offers fast & flexible funding within 24 hours. When apply for this type of finance remember that more than likely to receive monies in your business bank within 24 hours you will need to have all the requested information available for a lender.
Long-term or short-term loan?
The first thing you need to consider, understand and know is what type of business loan you are applying for, as there are short or long-term loans. Generally, the lower your monthly repayments are, the longer it's going to take to repay your loan. Small business owners may choose to a larger amount over a shorter period in order to free up their cash quicker.
Knowing exactly how much you'll be paying back
It is key for the person wanting a small business loan to be 100% confident in what they're applying for. If you don't know all of the details of the company you're filling out an application for, it won't be fully clear to you what you're actually agreeing to sign up for.
This is why getting a quote from the lender you are considering applying to is essential. That way, not only will you be able to find out if you're eligible for the loan, you will also be able to discover if it's the right loan for you to take. You can do this with PDQ Funding today.
You and your business' credit rating
Your credit rating obviously has an impact on how successful your application will be with any lender. The better your credit rating is, the more likely you are to be successful with your application.
Did you also know that your business has a credit rating much like yourself?
There's multiple factors that go into putting together this score:
The amount of successful and unsuccessful applications you've made in the past
How quickly you've previously paid off your business card
The relationship you have with suppliers
The amount of credit you already have
This information is used by the lender to decide how creditworthy you and your business are. Not all lenders will check your personal credit rating, but most will, making it an important factor in the loan process.
Guarantor
Most lenders will make it clear that you'll need a guarantor in case you begin to have difficulties with loan repayments. This will give the lender more security when deciding weather or not to give you a small business loan.
A guarantor is someone that would be able to help you with loan repayments if you run into difficulties with loan repayments. The guarantor would essentially be agreeing to step in and make your outstanding loan repayments if you ever failed to do so.
Choosing the right lender
Be careful to thoroughly read through the terms of the loan you're applying for. Consider how soon they will expect you to repay the fees and how frequently must you do so. Look into the service they provide, and how easily contactable they are. If you can call them on the phone, this is a positive start. It'll allow you to test how confidently they answer your questions and understand exactly why you need the loan.
Should you have a positive experience with the lender you may find that you'd like to apply for loans with them in the future. This would save you the time and effort of finding, and applying for another loan further down your business' timeline. This is why picking the right initial lender will work as an effective step forward for your business.
PDQ Funding offers that service and if you decide we're the right company for you to lend from, simply fill out an application with us today and one of our financial consultants will make contact with you.
Why apply for a small business loan?
There are many reasons you may decide to apply for a small business loan, in fact the reasoning will likely be slightly different for every individual venture. But, commonalities do occur and a thread of universal positives tend to present themselves throughout all scenarios.
Small business loans provide a low-costing, simple way of borrowing money for your business. You can borrow for a whole host of reasons, such as working capital, expansion and growth, and you'll make fixed, monthly repayments so you can plan what to do with your new funding with a sense of confidence.
A small business loan can be a much more affordable option than an overdraft or a credit card, which you'll get into a bad habit of relying on and being in debt. It is also an unsecured way of borrowing, meaning you won't actually have to put up any property or other assets as security, saving you from the emotional exhaustion of that kind of pressure.
A small business loan affords you the luxury of being able to pay off the entirety of the funding in one go if you find that your business standpoint has improved dramatically. You won't face any extra hidden fees for doing so, and you'll be free from making any further repayments if you decide to take this path.
This ultimately means that if your loan is a major success and your new funds help to elevate your business to a much more comfortable level, you'll have not only succeeded in using the money the correct way. You'll also be able to move on from the loaning process completely, meaning you have no more ties to your small business loan at all.
You can use your small business loan to purchase anything you have in mind. If you think your company will be helped by taking on new staff, use the funding for that. If you happen to believe that extending your location or switching your business' premises to somewhere new, then you can do that too. The decision is left up to you, because we understand that you, as the owner of your business, is the only person that can truly know what you need.
Why is PDQ Funding right for your business?
PDQ Funding can help your small business grow by giving you the cash advance that you need to take your business to the next step in its journey.
As our website states, "PDQ cash advance is a short-term unsecured business funding product. Its name derives from a PDQ Card Payment Machine; this is where repayments for the PDQ cash advance are taken from at source. The repayments for the advance are charged at a percentage split. This is usually about 7% of each transaction goes towards repaying the unsecured cash advance.
Some businesses, like the hospitality industry have the seasonal cash flow this funding product is a perfect fit. It is suitable for businesses which take a percentage of their sales via card terminals.
If your business takes card payments and needs an unsecured business funding, then a business cash advance may be the right solution. It works in a similar way to a business loan but with flexible, instead of fixed, monthly repayments.
The merchant cash advance is normally paid back within a twelve to eighteen-month period, but you may apply for a top up cash advance in month four".
If you're uncertain weather you'd be successful in a small business loan application, you should be more optimistic than you'd think. Not only are many applications successful, lenders often prefer working with small businesses, and enjoy finding a way to accommodate them.
UK-based support
PDQ Funding is based in Chesterfield, Derbyshire.
As previously mentioned, your creditworthiness is an important factor. If you're confident you'd be able to make your repayments it's worth getting a quote.
Many small businesses use loans to help them grow in the direction they are looking to maximise their desired growth. This can be to fund a renovation, hire new staff, or even place large stock orders. Whatever it is you need to grow your business, you can get a quote today at PDQ Funding.