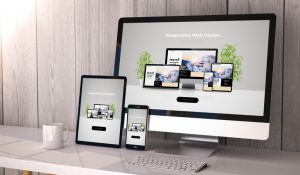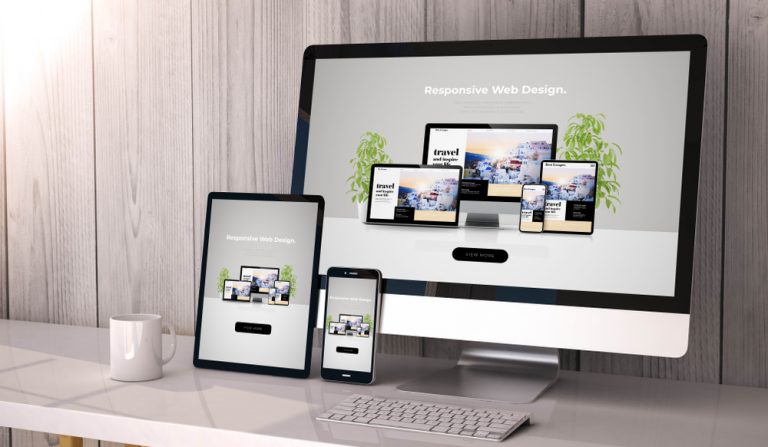 In the current era we're all living through the truly digital age where everything is online. If your business isn't accessible on the internet in 2020 and beyond, you may as well forget about growth, improved sales and gaining a wider overall audience.
Your products and services won't be viewed as legitimate if they're not backed up with a well-established and accessible website that can be easily located and viewed. Beyond this, your business will not succeed if you don't meet the needs of the modern day customer, which are largely focused around online experience and satisfaction.
By reading further on into this article you'll find a series of useful tips and tricks that will help you to make the most out of your business' website and maximise both interactions and sales in the process.
Keep your homepage simplistic
Let's begin at the very start of your user experience. The first thing people will likely come across when first discovering and visiting your website will be the homepage, so don't lose their attention straight away. By keeping things simple and easy to follow right from the main page of your website, you'll give off a more welcoming vibe to your audience from the get go.
Consider having an image or two and some clear menus, but avoid a page that is text heavy and jam-packed with information. If that's what your audience is looking for they'll click through your website to find it; don't worry about telling them everything at once.
Use multimedia
By using HD videos and other forms of media that are modern and interactive, you'll be engaging your audience right away. Nobody wants to spend their precious free time trying to navigate through a website they have no idea how to use, they simply want to be met with the good stuff right away.
If you have a page that receives a particularly high amount of traffic, place a video or an interactive poll for example, on this page to increase the amount of time people spend on it. Also, it is worth noting that the use of multimedia often helps to rank your content higher on search engines such as Google, so don't shy away from spending some time on creating content that will require hard graft and determination to produce.
It'll all help to create a better and more unique online experience that your business can offer to its customer, clients and consumers.
Utilise your live chat feature
One great way to make your business' website and more rounded and enjoyable experience for online users is to implement live chat functionality. Your sales will almost certainly increase if you implement a live chat feature to your webpage, because they can help solve any problems your customers may be running into, such as issues surrounding failed transactions and orders in general.
As customers that are now well versed in the world of online shopping and so on, we now recognise that a live chat system will get back to us almost instantly and is thus a far better way of getting our problems solved than filling out an online form and waiting for a reply, in the form of an email message. This is why online live chats are frequently used and trusted by customers.
This may take a while to master, but once you've worked out how to utilise it well within your business venture, you'll be seeing customer-to-business interactions shoot up in no time. A great example of live chat done well comes from SnapEngage. Not only do they have chat available directly on the site, but you'll also receive a chat notification whenever you enter a page with a 404 error.
Implementing a quality of life improvement to your website such as this one is a great way to create a hassle-free experience for your users and drive them towards buying more of your listed products.
Gaining online reviews is a great way to become a more trusted brand
Reputation should be a number one priority for any business owner. Not only will having a strong public perception for your company make you feel proud, it will also gain the trust of new customers. This will show the average consumer that you have a reputable product and fill them with a sense of reliability when purchasing from your company.
The number of reviews you manage to amass is equally as important as the quality of those reviews. If you have a five-star review rating but only a handful of reviews, a rival company with a four-star rating from a few hundred reviews will appear to be higher quality. In the review world it isn't necessarily quality over quantity, and people will choose to trust the voices of many rather than the few.
If your business creates a positive online reputation, you'll receive a boost in multiple areas:
Traffic will increase on your website as review ratings are the biggest driver of clicks, according to Bright Local's Click Study. Website's with a high review rating will rank higher in Google searches, according to Moz.The more reviews your products/webpages receive, the more likely you can convert it all into sales. Spiegel Research Centre states, "The purchase likelihood for a product with five reviews is 270% greater than a product with 0 reviews".
To summarise
By creating a webpage that helps customers when they need it, rather than confuse them further, you'll ultimately end up offering a better level of customer service and gain a higher rate of successful sales. Having a reliable and easy to use website attached to your business venture is a sure-fire way to develop a trusted brand, and trusted brands always have a much higher percentage of returning customers.
Don't rest on your laurels, keep on developing your webpages over time and make regular updates to your website whenever you can. Leaving your online counterpart to become dormant is never a good idea, it'll fall down the search rankings and quickly become a thing of the past in the eyes of your customers. Don't allow this to happen and make the changes you need to whenever they are necessary.