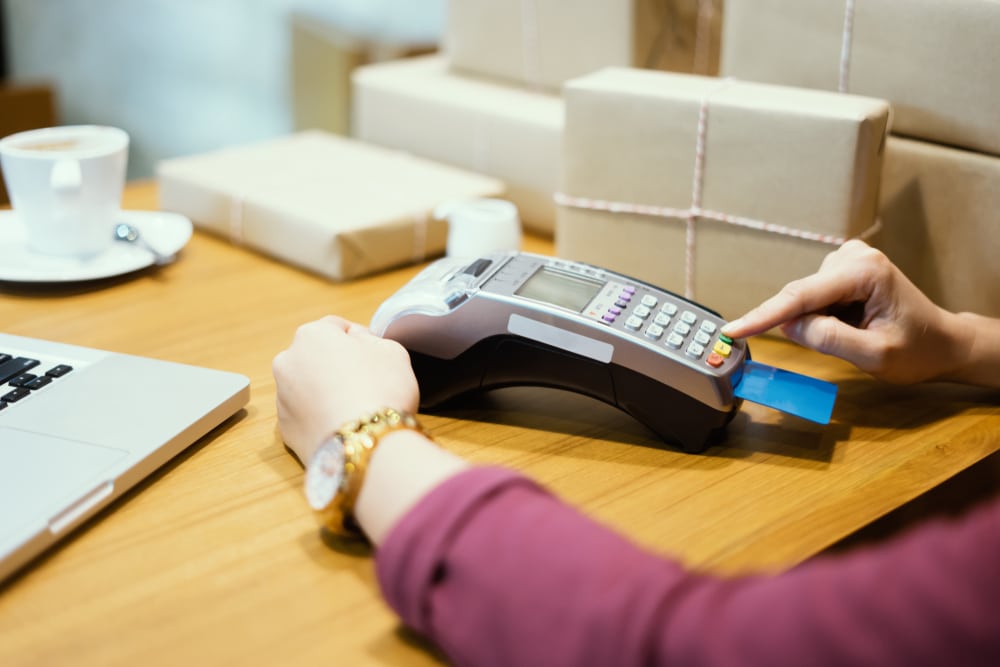 Compare Merchant Cash Advance
If you're looking for business funding to grow your company or small business, you will probably start looking at business loans  Another solution for smaller firms is business cash advance. Although both financing methods involve receiving and repaying a sum of money, merchant cash advances are not the same as business loans. Instead, the business gets an advance against its future credit card sales, and you repay via the business's future card transactions. We find you the right funder for your business, so we compare merchant cash advance funders, as all lenders have different criteria.
Compare Merchant Cash Advance providers
Any business that used a card machine is eligible. With the best merchant cash advance rates, we can compare the lenders directly with the terminal providers to ensure visibility on transactions, and how much money is passing through the terminal.
All businesses that receives payment via a card terminal can get a merchant cash advance and due to simplicity of the underwriting process, funds can be accesses in hours 48 hours at the latest— making it a great lending product for businesses that don't have valuable assets, or need funds fast.
With our compare merchant cash advance providers services we can recommend the best lender for your business.
That is, there is fixed payment period. In a typical loan transaction there is fixed period of payment and when the business defaults it is often penalized; and, when the business happens to pay earlier than expected, it is usually rewarded.
Is a merchant loan advance for you?
Merchant loan advances there are no penalties or punishments of any kind towards you or your business. Cash advances for merchants is a mere commercial transaction between two businesses. One business is seeking business funding and the other is offering the cash advance. Because it is a sales transaction in which a business sells a portion of its future receivables to a merchant vendor.
You first apply for a free no obligation quote – a great way to compare with other business loan options. If your business qualifies then you will firstly be presented with a loan deal.
This will indicate how much your business will repay on in total of the loan taken and over a period of how many months. Then you agree on a percentage of each credit card sale to be repaid to the lender. This will be a comfortable amount that your business can handle.
Merchant Advance is the perfect funding solution for your business
Did you know that a merchant cash advance has a funding rate of 90% plus? Business who have taken merchant cash funding usually use the product more than once so a top up loan is available within three months. In some cases we have helped businesses with new ventures which have lead to multi funded deals across multiple establishments. This shows how clients have confidence is the product.
The merchant cash advance can help businesses in the UK in a number of areas, including:
Refurbishment of premises
Expansion of business
Purchase of stock or equipment
Advertising for new clients
Payment of wages
No penalty charges for paying back your cash advance loan early
Some business funding solution providers charge you an early repayment penalty for settling your agreement early.  The amount you'll repay is pre-agreed with you on day one and you are never charge more for repaying your compare merchant account cash advance early.
Apply for a business cash advance online in minutes
Flexible repayments based on your future debit & credit card sales
No security or business plan required
Would you like to compare merchant cash advance? please complete our online enquiry form and will will ensure a merchant cash advance specialist contacts you by return.