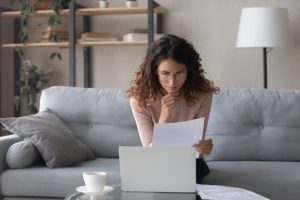 Business owners often need a helping hand in a financial sense, as the going can quickly get tough and things can soon take a turn for the worse.
Many things can lead to this, such as a slow sales period, seasonal business ventures struggling at certain points of the year and even global pandemics like the one going on right now.
Whether the event/reason leading to your finances decreasing is on a global scale or something that only applies to your business, it is just as difficult to deal with.
Common Uses of Small Business Loans
No matter how successful or financially stable your business is, there's always the risk of an unexpected emergency that costs you more money than you have on hand.
These situations are especially difficult because securing traditional bank loans can take months—far too long when your livelihood is hanging in the balance. In times like these, business owners can allow panic get the best of them, and pursue ill-advised strategies to generate cash flow, like withdrawing money from their home equity or personal retirement accounts.
Unsecured business loans vs secured business loans
Unsecured business loans are now widely available to UK-based businesses at often more competitive rates to what the high street banks can offer.
The main difference between a secured and unsecured loan is that secured loans require you to provide collateral in the form of physical assets, whereas unsecured loans do not. This type of finance is quick and easily accessed, without the need to offer personal security, assets or your actual home.
We have developed a better approach to finance for small businesses, as a market leader for unsecured business loans in the UK without the need for security. our aim is to provide a flexible source of finance for businesses that do not have assets or for reasons do not want to secure them against a loan.
Constantly becoming an increasingly popular funding option with small business owners, unsecured business loans have competitive rates, flexible terms and funds can be within the businesses bank account within 48 hours.
Advantages of unsecured business loans 
You don't need a good credit score
Quick and easy to apply
Get cash in your hands fast
No collateral to worry about
What type of loan should you get?
The type of loan that may be available to an individual depends on numerous factors, including:
the sum of money involved
whether the individual owns property
credit scores
Interest, annual percentage rate and arrangement fees all vary depending on the lender, so individuals should shop around and speak with a professional to ensure they are obtaining the best deal.
What would I use a small business loan for?
There are many reasons someone would opt to take out a small business loan; not only when they are suffering financial distress! This may be surprising to you as a business owner if you have only ever used a loan to get you out of a troublesome situation, but there are actually many other ways of utilising one. We will walk you through a handful of the most common small business loan uses now:
Get out of financial distress
We'll start things off with the most obvious reason to obtain a small business loan, and that is to get yourself out of financial difficulties. If you need an influx of cash in order to keep your business afloat, then opting to take out a loan is a practical solution in most cases. If your business is struggling to survive, taking out a business loan will usually give you an instant boost of cash so that you can cover up the damages and fix some issues, at least temporarily.
This awards you more money and time to solve any problems your business has and ensure that you don't run into them once again.
Hire new members of staff 
Increasing the size of your employee team is another common reason that leads to people securing a small business loan. If your company has suddenly grown and you need some extra pairs of hands on deck as soon as possible in order to deal with it, then having the cash to set on new members of staff is extremely helpful.
You need to be at the right point in your business' timeline for it to take on extra staff members. Perhaps you've been a small unit for a year or two now, or even working completely on your own, and things have been going pretty well. Naturally, you may feel as if now is the right time to bring in some help from elsewhere, to both further establish your firm and continue to grow.
Increase your marketing budget
If things are going well for your firm, you may be thinking 'why take out a business loan', but the thing is that you may still benefit from increasing your budget in certain areas. Marketing is one such example of where you may feel the benefit of having more funding, but there are many different avenues you could go down that will result in a similar effect.
If you can manage to find yourself a funding option that doesn't come with hefty interest rates, it may be well worth looking into bolstering a particular area of your business. It may just result in long term effects that lead your venture onto having a highly successful future.
Whatever your end goal may be for your company, you always have to be prepared to put the work in along the way to get there. Marketing your company in the right way is always a sure-fire way to gain more customers and enhance your ventures' overall reach. However, for this to become a reality you'll need to have the right amount of funds to achieve it.
Stock up on products
If you've got a killer product that can't help but fly off of the shelves, you'll need to stock up on it once it sells out. Running out of stock is a nightmare for any small business that is experiencing a surge in retail sales. So, be sure to have enough money to both manufacture more items and get them to your store as quickly as possible.
This is why many people use small business loans as a quick cash grab which allows them to purchase more stock that they can then go on to sell at a profit. If you're desperate for more items to sell but you can't afford it right now, it may be worth looking into a few different small business funding options to help yourself out.
Purchasing new tech/equipment/machinery
A costly part of any business' lifecycle is the buying of new equipment, be it technology, machinery or otherwise, it often with an expensive price tag attached to it. The harsh truth is that every now and then businesses need to update their software or have an equipment overall in order to keep up with the rest of the competition on the market.
If you're struggling to afford the latest upgrades needed to take your business to the next level, consider applying for an unsecured business loan today. There are many different funding options available to you, such as a Merchant Cash Advance and funding specifically tailored for different sectors of business in and around the United Kingdom.
Understand what you need the loan for
Now you know all about some of the common areas which require financial boosts in the form of small business loans, you'll hopefully be able to decide if one would be suitable to your situation or not. The sooner you work out exactly what you'd be using the work for, the sooner you'll be able to discover if on would be right for your own business venture.
Don't get down in the dumps and decide that your business has reached the end of the road, you can likely save it from extinction with a financial push, which is exactly what a small business loan gives to you. Remember to consider unsecured business loans for their use and lack of risk, which is always a benefit to the customer.