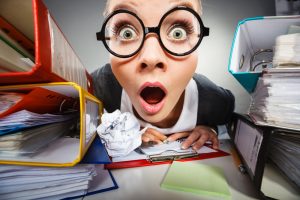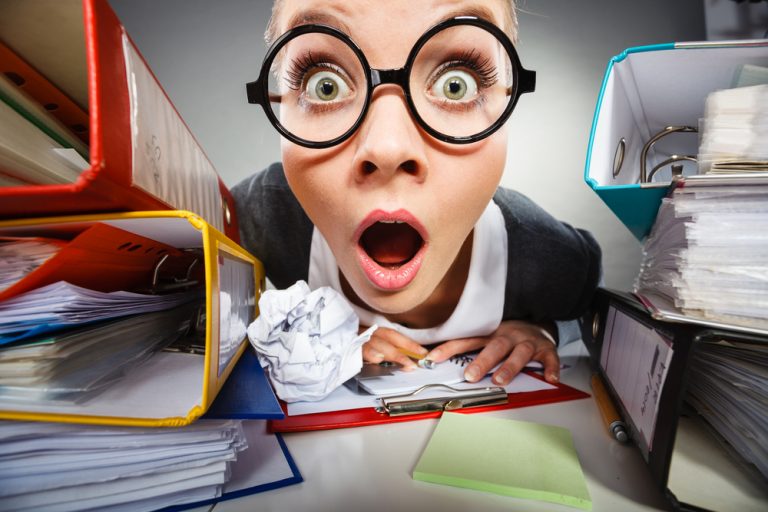 Accounts or finance is one of the most critical and delicate department or function of any organization. Managing your books and business accounts is complicated, challenging, and importantly time-consuming.
This work also needs a quick turnaround time due to many reasons. No business can manage it on their own, even if they are a retail or small business entity.
How can we ensure this task is managed efficiently? A sensible and effective strategy would be to choose a professional and skilled accountant, who knows what, when, and how of this important and decisive work.
But having said that, how will you find the right accountant whom you can trust and rely on? You will be giving access to the most sensitive information to them, thus reliance is vital. Choosing accountants also involve significant cost, so you also want to realise more than just the value of money.
How to choose an accountant?
How to choose an accountant is an important factor for any business, you should take the time to do this carefully, and there are a few things you'll want to consider first. You'll need to think about issues such as the accountant's location, the division of workload and the type of accounting software you'll use. Consider how much you'll have to pay the accountant, and whether they can help to reduce your business taxes.
It's in your company's best interests to have an experienced, capable person handling one of the most important areas of your business – your finances. The right person will save you time and money year after year. So here are some things you should consider on how to choose an an accountant.
Choosing the right Accountant
There would be several doubts which you want to clear before finding the right accountant for your business. The following tips can help you to ease out your thought process in doing so.
Good to Have Local Resource – Today, it's doesn't matter from where you are working or operating as the internet has squeezed everything on the small screen of smartphones or laptops. It is easier for anybody to get connected over email, chat, instant message, web/video conference, etc.
But still, the advantage of face-to-face or personal meeting is incomparable. It's better if you find someone who is local and lives nearby, this will make it more easy and convenient for you to assess and discuss.
Be Humble and Personal – Among all working partners, an accountant is a person whom you trust the most. He is the one who keeps your small business financials intact such as keep you updated on the changes that happen to tax, file the returns on time, support in managing your finances, etc. All this makes it more essential for you to have great working terms as well as the relationship with them.
Some differences may exist due to personality attributes but that can be kept aside or worked out by having a quick informal chit-chat over the call or by meeting personally to assess more. Here, the essence is not to make a good friend but to have a trustworthy partner with whom you can have open communication that will pave the way to easily resolve any potential issue soon.
Choose Only Qualified Chartered Accountant – Setting up an accounting firm is easy where you don't need any academic qualifications or degree and yes, there are no specific legal controls. You may find many accountancy firms in your area. This further makes it difficult for you to find qualified, experienced, and honest accountant for your small business.
To resolve such an issue, it's better to pick one who is either a member of the Association of Chartered Certified Accountants (ACCA), the Institute of Chartered Accountants in England and Wales (ICAEW) or Association of Accounting Technicians (AAT). The members of these organisations are well qualified as they have passed the required exams and are bound to a certain industry or professional rules & regulations. Choosing a qualified accountant is definitely a winner with banks if your require a mortgage report.
Must-Have Relevant Experience – Nothing can beat the value of experience as it makes the person more effective and efficient. This is also true here as not all industries or businesses are the same. Each has its unique twists, characteristics, and distinctiveness; hence not every accountant will fit into your business. The accountant who is coming from a similar industry or business will be a good option to go with.
Having an accountant from a similar background can immediately start the work as he/she understands what the business scope is and how it needs to be managed. It will also give the advantage of more insights and higher accuracy.
Choose the One Who Can Easily Scale and Match With Your Business Growth – Businesses look good when they grow and grow more quickly. It is necessary to choose an accountant who can match or manage business growth without any hiccups. They need to scale with your business else it will start impacting underlying processes or activities. It would be great to have a one-man army of an accountant to manage your small business today, but what about the future when your sales are crossing the double mark. You don't want to change the accountant every year basis your business scalability, it's not feasible.
So, in the future, if you have a clear business forecast and expect more aggressive growth, it makes more sense to avoid the individual accountant approach and go for some bigger accountancy firm.
Be Clear on Your Requirements – Accountants work portfolio is vast, it's not limited to bookkeeping, preparation & submission of annual returns, and other budgeting tasks. They provide other financial services like managing your investments, helping in setting up a new firm or company, providing financial advisory, and many complex ones.
Before choosing an accountant just make sure what all services you want from them as their charges would depend upon the type of work which you would pass or outsource to them.
Be Accurate & Reasonable on Pricing – Being a business owner means you are experienced enough on assessing the cost of services that you take for your company. But still, accountants are little complex entity and they very well know how to make or show the criticality of things, so be wise when you pay them. Try to restate the pricing so that you don't overpay.
But at the same time don't forget "You Get What You Pay For". So don't land for cheap options to save a few pounds as it may turn out to be a disaster and you will not get what you desired for.
Check Shops Around You – Whenever you buy anything new, you check at least 3-4 shops for the product options. The same is applicable here; don't finalize the one whom you meet first. Make a list of 3-4 candidates who meet your requirements or criteria, and arrange a call or meeting for further assessment.
If you are still not able to decide, just make a matrix on the spreadsheet mentioning their skills, qualifications, industry experience, and other important characteristics and rate them. This will help you to know the best one.
Find An Accountant Who Is Tech-Savvy – We are living in a digital era, where every part of our life is touched by technology; accounting and bookkeeping are also sailing in the same boat. Today, you won't find large ledger books lying in the storerooms and accountants are busy keeping the tax papers in the right order. Everything is online and on the cloud, technology has also revolutionized this industry a lot.
Keeping this in mind, when choosing an accountant who's working landscape is digital and is relatively tech-savvy. They should be up-to-date with all technologies which are relevant for your business so that it becomes easier for you to transition. Post-launch of HMRC's Making Tax Digital initiative, it's critical that your accountant should be at par or ahead of others.
Ask For Recommendations From Friends – Reviews, feedbacks, and recommendations play a very critical role as it gives you the experience of actual learning. You can take help from friends or family members who are running their own small business or are in touch with some accountants.
Choose a certified or chartered accountant
For peace of mind, choose an accountant that's regulated by a professional body or recognised by the government. In the UK the main governing bodies are ACA, ACCA, CIMA, CGMA, AAT:
ICAEW Chartered Accountant qualification
Member of the Association of International Accountant
Chartered Global Management Accountant
The Chartered Institute of Management Accountants
The Association of Accounting Technicians
Chartered Accountants (CAs) are highly qualified professionals who have completed above degree-level study along with workplace experience and a professional competence programme.
An experienced and knowledgeable accountant can add value to your business right from the start. If you expect your company to grow, it's a good idea to hire a professional accountant at the beginning rather than later on.
Of course, it's possible to use accountants who aren't chartered – or don't have an equivalent professional qualification – for bookkeeping, tax preparation or general financial management. However, you'll almost certainly need those higher qualifications on your side if you go for a loan, or if you're audited.
But don't hire just based on recommendation, try to balance other factors which are essential concerning your business needs as one who is best fit in other businesses might not right fit for you. Choosing the right accountant can be stressful and hopefully our guide may help you pick the right professional for your business